Images have emerged of what looks set to be Newcastle United's new home kit for the 2020/21 campaign – and people are not impressed with PUMA's latest design!
The picture, that cropped up on Twitter late last night, has since been given the thumbs up by Sky Sports' Pete Graves, suggesting the leak is the official kit we'll be seaeing next season. It's even been suggested by The Chronicle's Mark Douglas that we could wear the latest line of black-and-white stripes as early as Sunday against Liverpool.
See Graves' tweet and the kit itself below, with him appearing to take to it far more than most Mags have on social media!
At a first glance, you could easily mistake this for the same kit we had during the 17/18 season, with lots of emphasis on stripes and very little creative being added to the design.
Graves seem to like it, but here's a few comments that have emerged on social media since it was leaked – suggested plenty aren't keen, criticising how similar it is to recent strips and the lack of thought that's gone into the latest design:
Not too far away from the 125 anniversary kit . Really lazy & can't be **** design.

Time to get rid of PUMA. Looks like it cost about 3 quid to make. Cheap and tacky looking when Newcastle kits have a history of being smart and classy.

I think you are being kind, compared to the quality of the Man City puma gear we must purchase the cheapest gear they produce.

I know there's only so many variations you can have but howay, I bought that one two seasons ago

It's fine but any design with that fun88 logo will look terrible

I'm guessing puma's design team are still on furlough; this was Sue, from HR's effort

Let's hope they put more effort into the 2nd & 3fd kits!!
I am never usually fussy over the kit we wear, in fact I think the only good kit Puma have made for us is the 11/12 home shirt, this looks like a default black-and-white shirt you'd see a team in the Northern League wearing.
Criticism is bound to arise with fans feeling hostile towards anything NUFC-based due to a lack of progression on the takeover situation, but this is a really laughable attempt of a Toon shirt by Puma.
In my opinion, no matter how good the kit was, the sponsor would kill the shirt.
Although FUN88 have endeared themselves to our supporters on social media, the sponsor always looks tacky when emblazoned on our shirt. In all honesty, our shirts would have looked better over the last few years if we had someone else donned on the front.
For what it's worth, the following image has also being doing the round as the template for our potential third kit: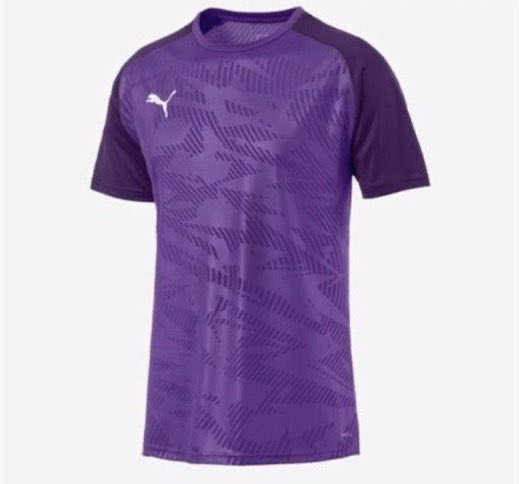 Follow us on Twitter (@NUFCBlogcouk) / Follow us on Facebook HERE
(Fancy writing for us? Send any articles/ideas over to us at NUFCblogsubmissions@gmail.com & we'll get back to you!)