In a world where so much has happened in the last seven months, Newcastle fans find themselves in a frustrating, and yet, peculiarly familiar situation. Newcastle are the outsiders in the betting stakes for a top 10 finish, and you can use these Ladbrokes offers to help you back your team.
Where hopes and dreams of a mega-wealthy regime targeting players of mouth-watering quality, particularly of the attacking variety, have been cruelly crushed, fans now reluctantly adjust their expectations to those of the Bosman variety.
Another transfer window sees members of the Toon Army peep through their fingers as they watch their beloved United shopping in Poundland rather than Harrods.
For once though, it is not Mike Ashley's carefully controlled purse strings that are forcing Newcastle's scouting team to scour the market for the next bargain. The collapse of the 'too good to be true' takeover has undoubtedly made Newcastle's reviewed, and now rather modest transfer policy, a particularly hard pill to swallow for many fans. And understandably so, given the prolonged, public, and frankly torturous takeover ordeal. But actually, the economic implications of the pandemic have thrust most teams into a similar situation. A Sky Sports reporter recently admitted that pretty much every player in the league was effectively 'up for sale' in what has become an unprecedented transfer window.
Although other clubs will be feeling the pinch too, many clubs have substantial financial backing allowing them to make sizeable contract offers to players. This makes things even tougher for Newcastle as many of the players they target will be also be courted by many other Premier League rivals who will be able to offer higher wages. For this reason, QPR's Eberechi Eze has been 'missed out on', with the talented youngster completing a £16m move to Crystal Palace.
While we may have missed out on Eze, there should be plenty of players available who could make significant improvement to Newcastle's large, but unconvincing squad. On that note, Newcastle still have a number of players who are, with all respect, stealing a wage at the club. Players who simply do not contribute on the pitch. Most of you know who they are and Newcastle need to work just as hard on outgoings as incoming transfers this summer. One way in which they could utilise these players is by adding them in to a potential transfer. For example Atsu, Aarons, Muto, Saivet and Murphy could all be used as additions to transfer fees for players, particularly if United target players from the relegated sides.
Jeff Hendrick may not be the most exhilarating signing, but he is not a bad acquisition at all given his PL experience and versatility. If anyone doubts his ability, please immediately look up his volley against Bournemouth back in 2016. His addition comes to replace Lazaro's squad position on the right hand side of midfield but he could be used in the middle too. So another midfield spot is up for grabs with Bentaleb unlikely to be signed after a somewhat disappointing loan.
Newcastle are short of pace and power in the middle of the park and this is something that Bruce should want to address in this window. Abdoulaye Doucoure of relegated Watford could be the ideal solution. He is strong, tall and a genuine box-to-box midfielder who would suit Newcastle's counter attacking style down to the ground. Crucially, he has Premier League experience, something Bruce is clearly keen on having seen Joelinton struggle to adapt in his first season in England. Another possible option here is a loan move for Ruben Loftus-Cheek of Chelsea. With Chelsea seemingly throwing money around as if this pandemic thing was some elaborate hoax, Loftus-Cheek will find game time even harder to come by next season and Newcastle could be an ideal home for the attacking midfielder who has promised so much for so long. Is this his time to shine?
And to the obvious two, left back and up front. The long standing left back issue seemed to have finally been solved when Jetro Willems put his stamp on the shirt with a series of excellent performances endearing him to the St James's faithful before having his season cut cruelly short. Whether or not Newcastle return for the player remains to be seen but it seems likely they will look elsewhere.
Danny Rose didn't seem to do enough to win over the fans with a number of low intensity performances but he remains a viable option with experience in abundance.
His Spurs teammate Ryan Sessegnon may be an interesting enquiry. Not really an out and out full back, Sessegnon would be greater use as a wingback should Bruce return to 3 at the back, a formation commonly used against teams higher in the league. His age and undoubted potential may convince Newcastle to spend a portion of their budget knowing he will likely increase in value. He will be hungry for game time too.
Finally, the big one. Who is going to put the ball in the back of the net?
Now Joelinton has become somewhat of an easy target, mainly due to his huge transfer fee. Far too often he was completely isolated in a 5-4-1 formation. Strikers need chances creating for them and frankly Newcastle's midfield and negative tactics did nothing to help the young man out at all. That being said, one must concede that Joelinton also suffered from a tremendous lack of confidence and on occasion looked out of his depth.
The other problem Newcastle have is the squad already contains four strikers which means someone has to go for a new forward to come in. This is where Dwight Gale may be used as leverage (although his latest injury may put pay to that), much like he was by Rafa to bring Rondon to the club.
Callum Wilson has all the attributes to make it as Newcastle's new frontman and would allow Joelinton to move to a more comfortable wide or supporting role. With plenty of rivals also prioritising Wilson, Newcastle hold an ace when it comes to offering Gayle as a makeweight.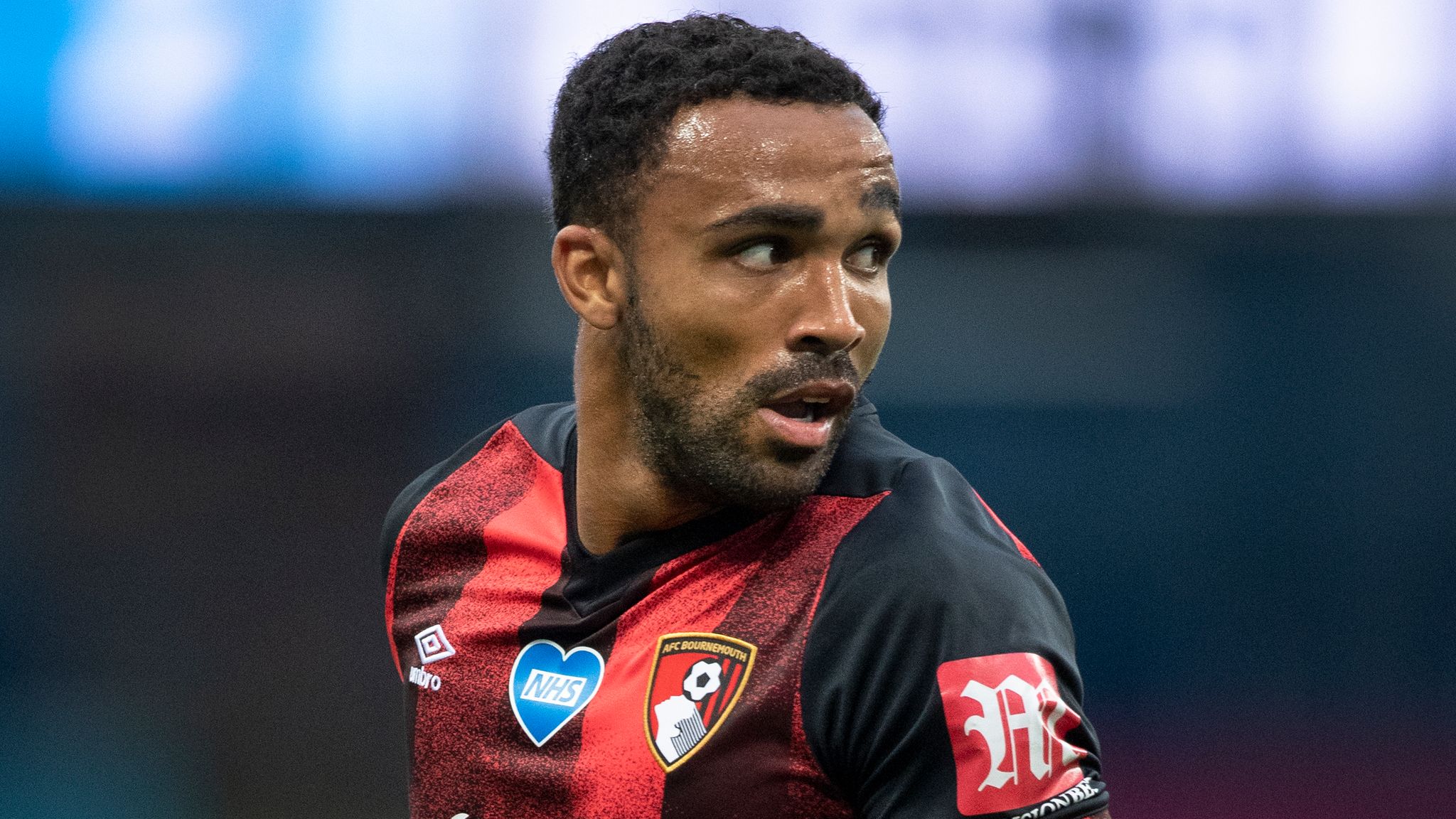 If a deal for Wilson can't be done, Bruce may have to gamble on a cheaper striker from abroad.
Whatever happens, the next few weeks will be extremely interesting.
Follow us on Twitter (@NUFCBlogcouk) / Follow us on Facebook HERE
(Fancy writing for us? Send any articles/ideas over to us at NUFCblogsubmissions@gmail.com & we'll get back to you!)