After the euphoria of the West Ham game, Brighton brought us crashing down to earth big style on Sunday.
I was one of those that probably very naively that the XI that started against The Hammers deserved another chance. I was wrong and unfortunately so was the Manager.
In the Premier League I think there has to be an understanding that it's "horses for courses" and the players in the squad have to understand that and the Manager has to be tactically equipped to change as required. 4-4-2 just never looked the right way against Brighton.
But that's hindsight. What did I consider after the game and hence the title of this piece?
Well, I think we do need some back-up players to cover for others BUT I think we need three immediate first-team replacements to help us "progress." Last night's 7-0 win at Morecambe was brilliant. A great response and a big night for some of the fringe men pushing to get back into Bruce's starting 11, but for me, a right-back, centre-back and central midfielder are still needed.
1. Right back?
I congratulate Javier Manquillo on deservedly getting a new contract but, I do not think he's a top-class Premier League right-back and believe we need to sign someone who's a far more capable competitor for that slot than Krafth or Yedlin.
For me he's a very capable deputy that can come in and do a shift if needed. This is the first position I think we need a better starter at.
2. Centre back?
Our skipper Jamal Lascelles seems to be going backwards and for me is not consistent enough at that position at the moment. Either that or he needs some added competition to keep him on his toes?
When he's good he's very good and when he's not he's mediocre at best. Fernandez is very decent and does a job, but we need a dominant centre-back and a better athlete, with us failing to get close to Brighton's busy attackers last weekend.
I definitely feel we have to have one starting Centre-Back come in and I do mean starting Centre-Back. I would have been ok with Holding as I think he's better than what we have. But not Calum Chambers. He's just another squad player for me.
We've been linked with Juve's Daniele Rugiani. That's a decent shout for me but then we're always linked with someone so this is probably another pie-in-the-sky rumour.
He'd cost £12m at least to buy BUT might be available on-loan. The sort of Centre-Back that might fill the gap given his experience in Italy – a country renowned for its solid defenders and one who'll have learned from the best at Juventus!
3. Centre midfield
I think we're ok for starters in wide positions with Saint-Maximin and Fraser and also have backup in those positions as well, but it's at Centre Midfield where I'd like to see another signing.
Jonjo Shelvey is a fine footballer capable on his day of splitting defences apart. However, I don't think he has his day enough.
We need consistency, not someone that is occasionally going to put in a shift and drop the occasional great pass.
For me that's a position where we need a starter as well, especially when Sean Longstaff looks out of sorts and Jeff Hendrick is more of a grafter who does everything quite well, not a ball-playing midfielder who'll pull the strings.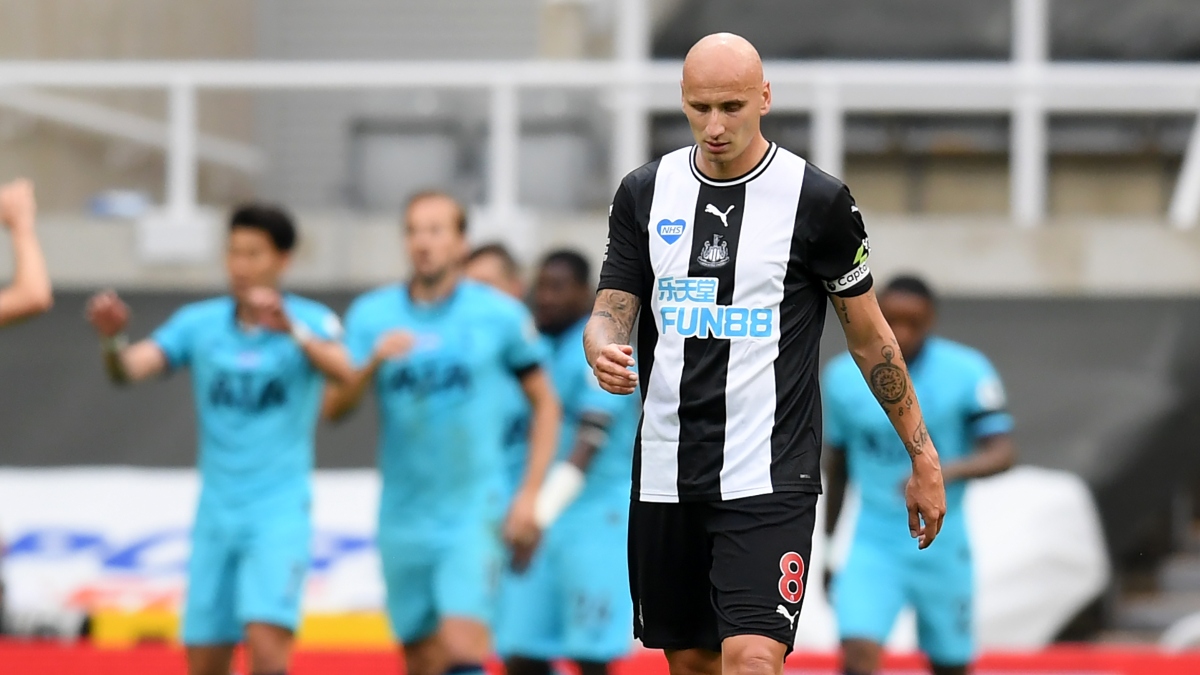 We do not need a defensive midfielder. Hayden is easily good enough to start there and is one of the best in the country. A solid 7/10 guy who unfortunately had a rare dip on Sunday. I'd certainly see him in our starting XI every game for me.
Another striker would be nice, but with Wilson signed and Almiron likely to play just off him once Bruce comes to his senses, we'll have Carroll, Joelinton and Gayle able to step in once the latter is fit again.
Saying that, we're an injury to Wilson away from having far too many unreliable options in attack, so a loan signing up top wouldn't go amiss.
Follow us on Twitter (@NUFCBlogcouk) and on Facebook HERE