Nick De Marco – the lawyer aiding Mike Ashley in his bid to challenge the Premier League – has sent Toon Army conspiracy theorists into meltdown with his latest post on social media, with some believing it's a cryptic message.
Reports several weeks ago claimed that Ashley had appointed the London-based lawyer to handle the aftermath of our failed Saudi-backed takeover, with the possibility of a legal confrontation on the table.
Now De Marco has uploaded the picture below to Twitter – and Toon fans have noticed a familiar local tipple in the background (Newcastle Brown Ale!), along with some "Black and White" Champagne and a few bottles of Guinness – which famously has the motto "Good things come to those who wait".
Here's the original picture along with another that shows what popular NUFC fan page @NUFCGallowgate have taken from it: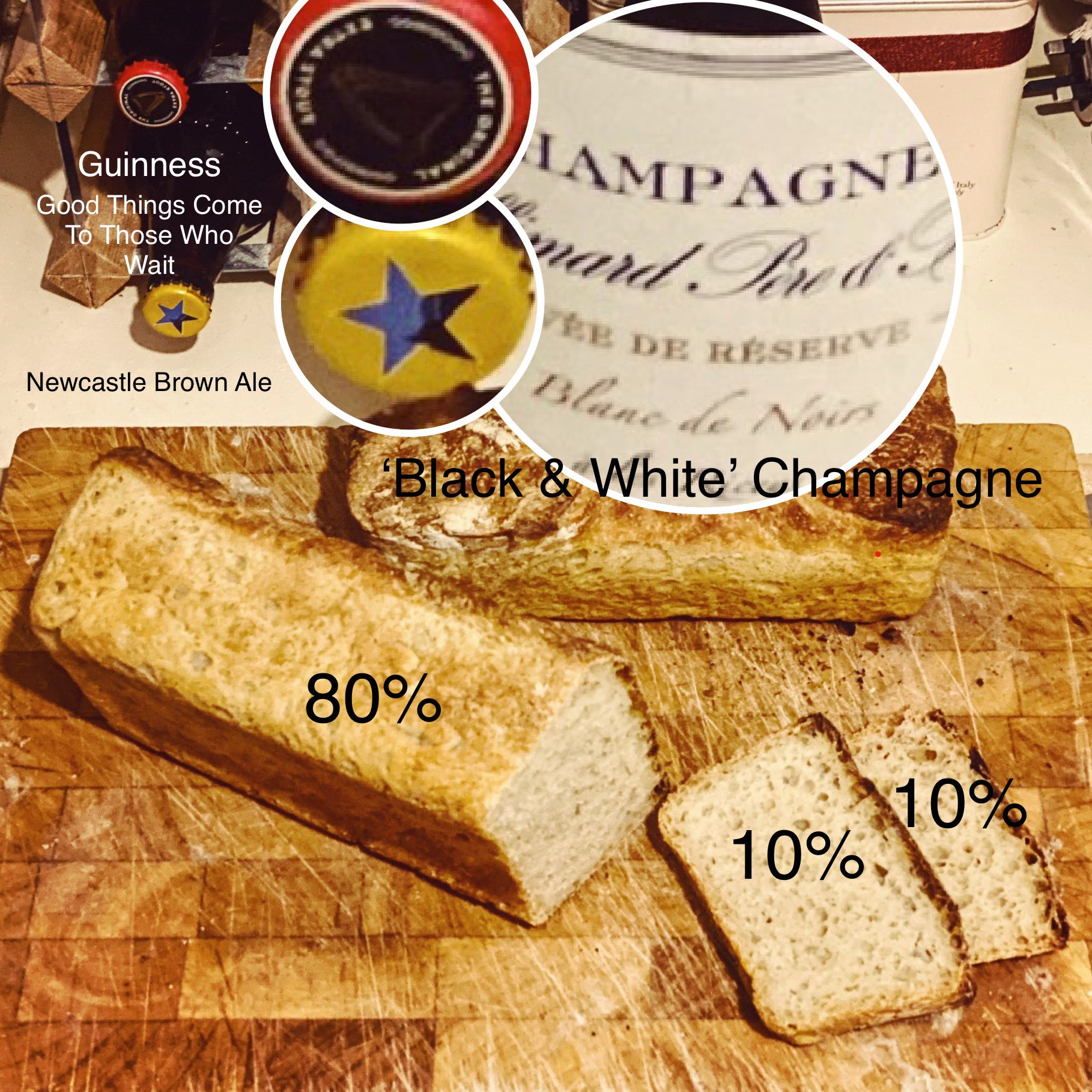 The Newcastle Brown Ale bottles amongst other things have caused sections of our fanbase to get excited that this is some sort of "wink" to supporters suggesting that the takeover could be back on the cards – even if it seems like a new level of clutching at straws!
As you can see above, some even think the bread has been cut how it has to represent the Saudis 80% share and two lots of 10%'s – to represent the Reubens and Amanda Staveley!
There's a good chance people are getting away ahead of themselves here, but De Marco did take the time to thank the Toon Army for their kind words a couple of days ago on the back of his involvement with the NUFC takeover – adding more fuel to the fire, perhaps?
I'm not getting carried away, but only time will tell if some Newcastle fans are either losing their minds on social media or have genuinely spotted a cryptic message that could mean something!
Follow us on Twitter (@NUFCBlogcouk) and on Facebook HERE