What started as a summer of frugality ended with Mike Ashley finally putting his hand in his pocket to secure three key signings.
Even more surprising was the fact that he spent £20 million on a 28-year-old Callum Wilson – a reversal of his notorious 'buy them young and sell them for profit' policy.
He also paid £15m to bring in a much-needed left-back on a permanent deal in Jamal Lewis. Add that to our three free agents (Fraser, Hendrick, Gillespie) and our summer spend goes up to £35m.
But how does our summer spending compare with that of our Premier League rivals? Was it really that impressive?
Here's what all 20 Premier League clubs spent this summer: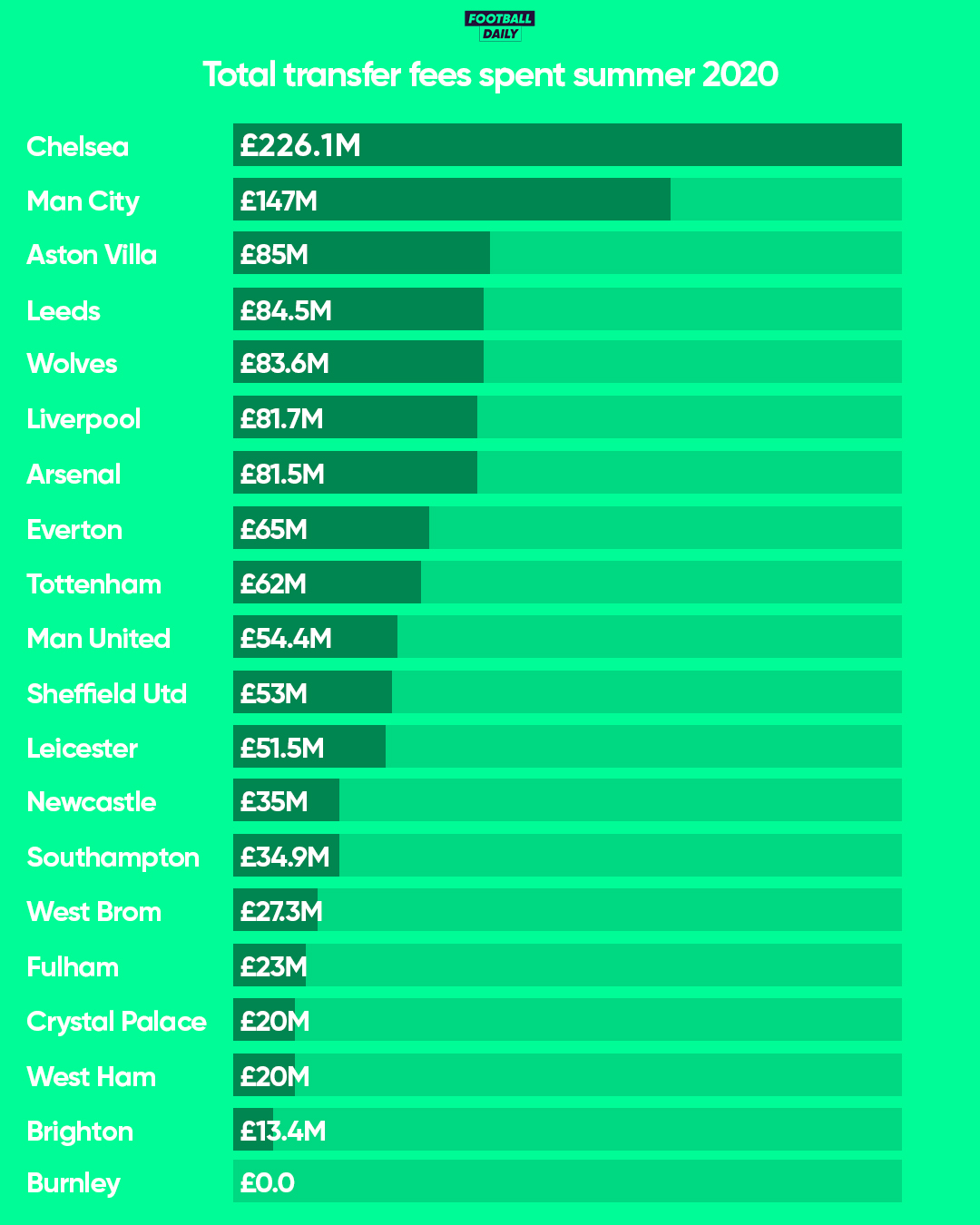 For balance, here's also the numbers regarding sales so we can understand each club's next spend across the summer transfer window:
Arsenal – £20m
Aston Villa – £0
Brighton – £16.5m
Burnley – £0
Chelsea – £66.2m
Crystal Palace – £18m
Everton – £4m
Fulham – £0
Leeds – £0
Leicester – £46.6m
Liverpool – £37.71m
Manchester City – £67.7m
Manchester United – £13.6m
Newcastle United – £250k
Sheffield United – £0
Southampton – £22.77m
Tottenham – £11.97m
West Brom – £990k
West Ham – £20.03m
Wolves – £71.28m
TWELVE top flight sides spent more than the £35m we did this summer, but our spending looks more impressive if you look at our net spend in comparison to other clubs.
In terms of net spend – something Mike Ashley has been constantly criticised for – we've outperformed Wolves, West Ham, Southampton, Crystal Palace, West Brom, Leicester, Fulham, Brighton and Burnley!
These are all teams whose squads aren't too dissimilar in terms of quality to ours – so it's nice to see that we have held onto our best players as well as bringing quality new faces in, which has not been the case for some of these clubs.
We've also got to take into the account the Coronavirus Pandemic – which has sent even some of the more elite clubs into financial worry. Coupled with the takeover mess that left some wondering if he'd sanction anything but loans this summer, I reckon Mike Ashley could've been forgiven for not spending big this window.
Don't get me wrong he's certainly not set the world alight and it goes without saying that we need him out of our club if we ever want to show genuine, long term ambition – but this window has been one of our best under Ashley and our team looks a lot better for it, even if we could've done with a centre-back or striker in on loan on deadline day.
Follow us on Twitter (@NUFCBlogcouk) and on Facebook HERE