According to the early-season stats, Andy Carroll has been the most dominant player in the air for clubs outside the 'big six' so far this season.
This comes from brilliant Twitter page The Other 14 – whose statistics focuses on all the players outside of Manchester Utd, Manchester City, Liverpool, Arsenal, Tottenham and Chelsea.
As they reveal below, Andy Carroll is way above the rest in averaging over 13 aerial duel wins per 90 minutes so far this season – winning 22 in just 147 minutes of action so far: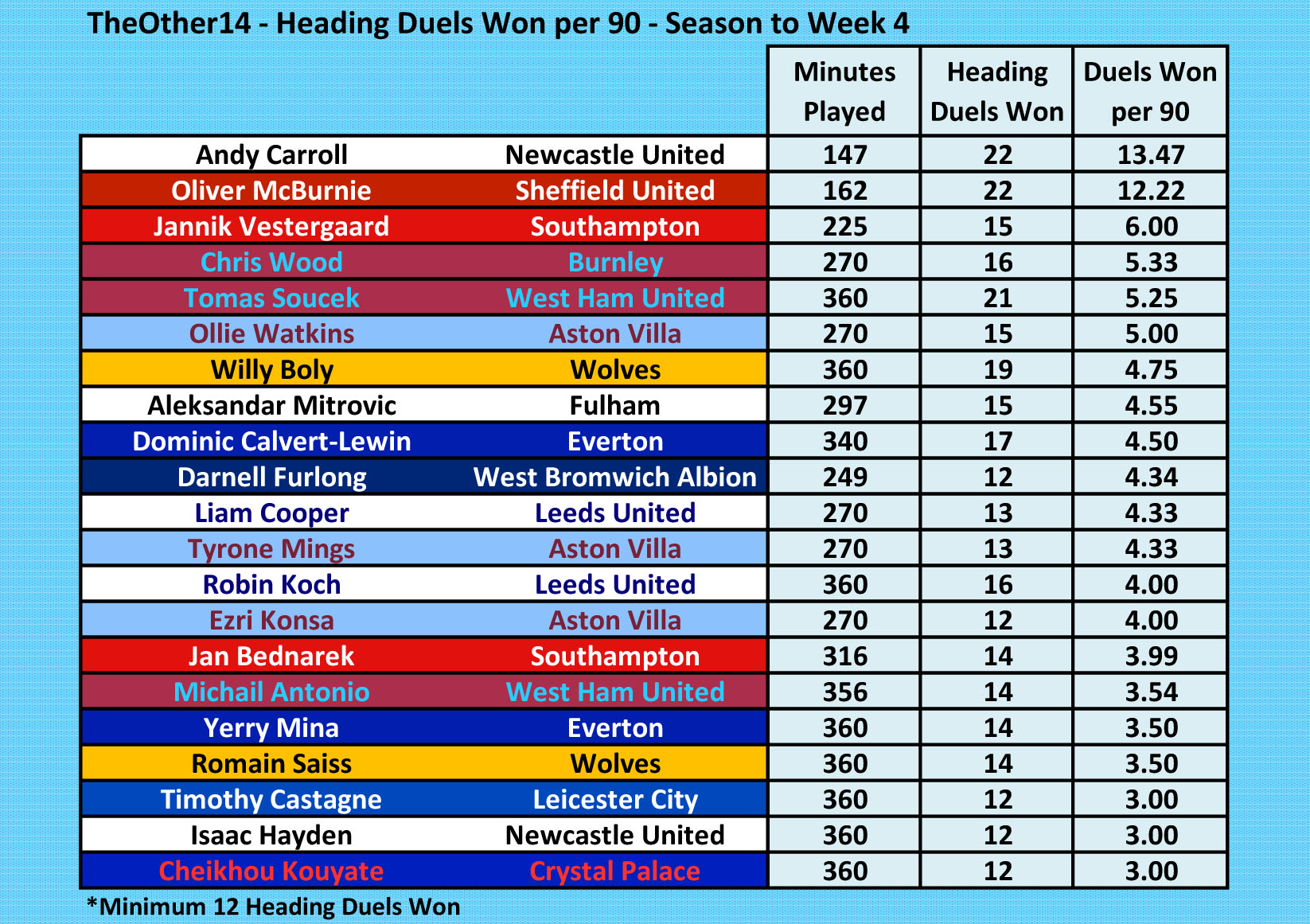 Sheffield United's Ollie McBurnie aside, our 6ft 4′ striker is streets ahead, with third place Jannik Vestergaard (Southampton's big centre-back) averaging less than HALF of big Andy's 13.47 total.
The question is, does this highlight how dominant he still is in the air – despite all his limitations as a player – or expose how many times we've hit it long during Carroll's two starts?
I'd say a bit of both, however I'd say he doesn't get off the ground as well as he used to, so it may well be the latter!
Follow us on Twitter (@NUFCBlogcouk) and on Facebook HERE