The Opposition Opinion is back for another week ahead of the visit of Ole Gunnar Solskjaer's Man Utd side to St James' Park.
This week we caught up with Alex Turk from @StretfordPaddock in the build up to tonight's 8pm kick off.
Here's what he had to say in response to our pre-match questions:
Q1 – To kick off, what short of shape do you feel Man Utd are in coming into this one? I'm guessing the mood isn't great after that hammering vs Spurs last time out…
"We will be chomping at the bit to get going again.

"To lose before the international break is never a nice feeling, but to lose in that manner was a serious reality check.

"Ole Gunnar Solskjaer will make sure his side are up for this one."
Q2 – Give us your 'ones to watch' and your weak links that we could look to exploit..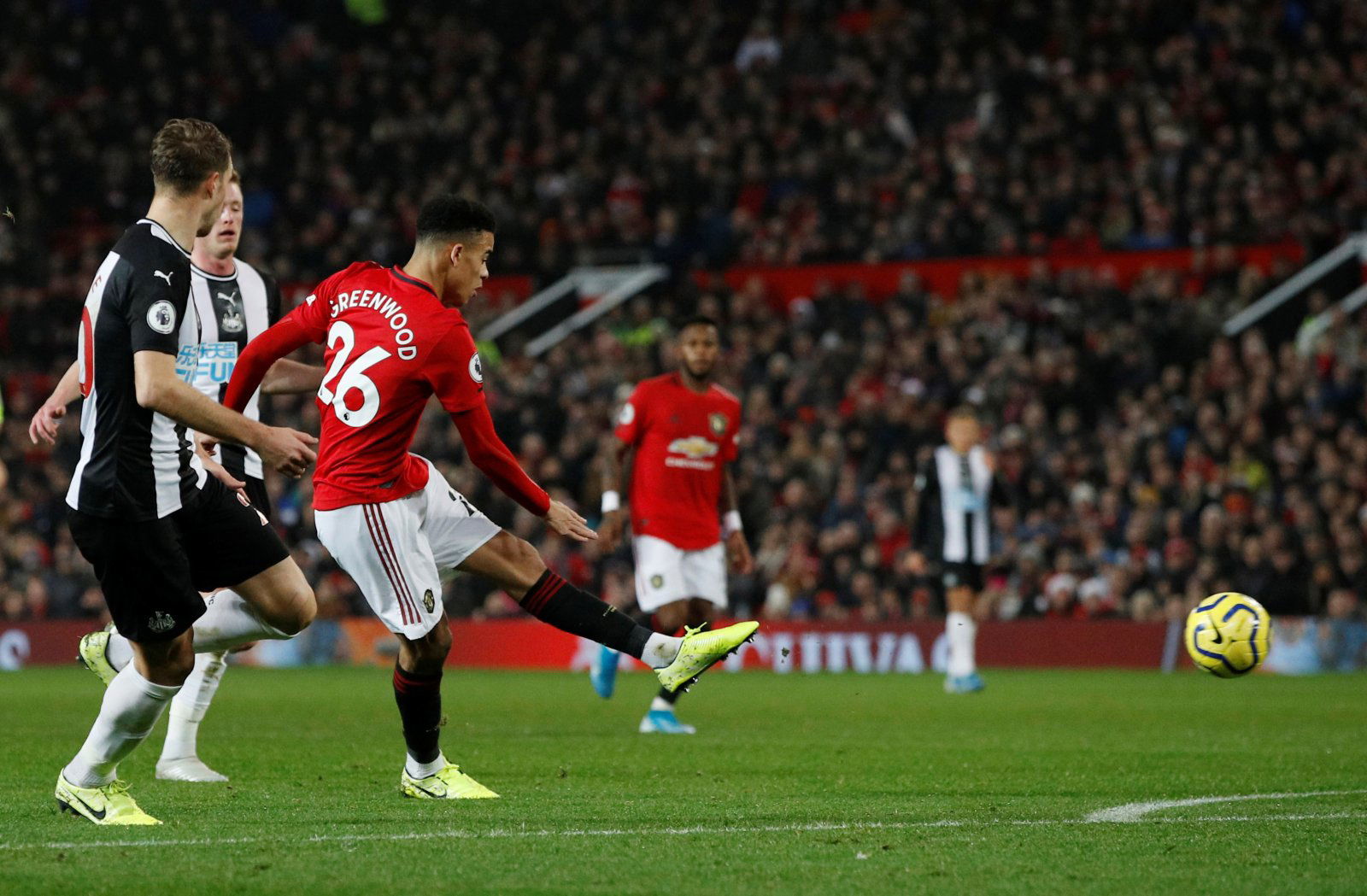 "In terms of positives, you have to look at Mason Greenwood.

"With Anthony Martial suspended, he's likely to feature in his preferred position up front. He'll be well rested after being snubbed by England, and has a point to prove.

"Newcastle should be looking to exploit us down the right. Alex Telles isn't going to be ready to start, so an out-of-form Luke Shaw will have to start again.

"We have conceded so many goals from balls across the box, so if Newcastle's wingers can beat their man they'll pose a threat."
Q3 – As a team, what are the strengths and weaknesses of this Man Utd side?
"On top of the balls across the area that we simply can't deal with, the defence continuously struggles with through balls too.

"Neither Maguire nor Lindelof are blessed with pace, so if the hosts can send ASM or Wilson through, they have every chance of causing damage.

"In terms of strengths, you've obviously seen how many penalties we won last season. That's down to having an array of quick, tricky forwards that will keep the Newcastle defenders on their toes.

"I think we'll be on the front foot in this game, so the Newcastle defence will have to be extra careful in and around the box."
Q4 – What's the Man Utd XI and formation Ole Gunnar Solskjaer is likely to go with? It looks like you may be missing a few key players!
"Martial, Telles, Cavani and potentially Maguire are all unlikely to start.

"This could see Solskjaer switch to a 4-4-2 narrow diamond. De Gea; AWB, Bailly, Lindelof, Shaw; Matic, VDB, Pogba, Fernandes; Greenwood, Rashford.

"Or, Solskjaer may stick with his preferred 4-2-3-1. De Gea; AWB, Bailly, Lindelof, Shaw; Matic, Pogba; Mata, Fernandes, Rashford; Greenwood."
Q5 – What do you make of this Newcastle side and which players do you see as the strengths and weaknesses in our team?
"I think Newcastle have started the season very well, barring the performance at home to Brighton.

"7 points from 4 games so far, as well as a place in the League Cup quarter-finals, is good going (better than us, anyway!).

"Wilson will have to be marked tightly in the middle, but it's no surprise that ASM is the glaring dangerman. He's Newcastle's best player by some distance, from an outsider's perspective, and his battle with AWB should be a fascinating watch.

"We will undoubtedly be looking to exploit Newcastle for pace down the middle. Using Rashford and Greenwood, or even someone like Dan James, as split strikers could be very effective."
Q6 – What sort of game are you expecting this to be and how do you see it panning out? Give us a prediction…
"If you've watched us over the last few months, you'll know that they typically start games very slowly. Last week was a nice change, for the first nine minutes anyway!

"If Newcastle can make us uncomfortable right from the get-go, they have every chance of securing another win against the Reds.

"No fans at the ground will certainly help us though, and I think the determination to bounce back will ultimately be too much for Newcastle to handle.

"I'll back us to win 2-1 with some sort of VAR controversy involved, as usual."
Q7 – Where do you see our two sides finishing in the 2020/21 table and which three teams are you backing to go down?
"I've said it time and time again, we haven't backed Ole this summer.

"Every 'big six' team have made impactful first team signings, but we've only acquired squad players. That's why I expect other teams to move forward and us to move back.

"I think the team will slip outside of the top six this season, ultimately costing Solskjaer his job.

"A new man will come in and help the club to a 5th/6th finish.

"As for Newcastle, I don't think Steve Bruce gets the praise he deserves.

"Although the football isn't pretty at times, he's getting results and I think he can guide his side to a top-half finish this season. There certainly won't be a relegation scrap at St. James' Park this time around, anyway.

"I think Fulham, West Brom and Burnley will succumb to the drop. Sheffield United could be in serious trouble too, though."
Q8 – Hypothetical of course, but if you could sign any one player from NUFC, who would you like to see Ole Gunnar Solskjaer go for?
"The obvious answer is ASM for his star qualities, so that's who I'll go for.

"Without sounding offensive, he's the only player that really stands out whenever you see a Newcastle team sheet.

"He'd make a quality alternative to Jadon Sancho."
Q9 – Given Man Utd were at the forefront of the proposal, what were your thoughts on Project Big Picture?
"I think it'd be immoral of me to say I was all for it, whilst speaking to a Newcastle fan page!

"Whilst I do believe English football needs a shake-up and now is the perfect time to do so, I wasn't convinced by the Project Big Picture proposal.

"I think it's really important that all 20 Premier League clubs have a voice, but especially clubs like Newcastle and Leicester."
Q10 – Finally, what are your views on Steve Bruce – a manager who divides opinion on Tyneside and a former Man Utd centre-back of course.
"In terms of growing Newcastle under potential new ownership, I wouldn't say Bruce is the long-term answer. However, he's doing brilliantly with what he's got at the moment and I don't see why the club would be in any rush to replace him soon.

"He's beaten Ole more times than Ole's beaten him as a manager, so hopefully the Man United boss can level that 2-2 this weekend!"
Next up we'll have the thoughts of a Wolves fan in the build up to next weekend's trip to Molineux!
Follow us on Twitter (@NUFCBlogcouk) and on Facebook HERE