Last Tuesday I had the good fortune to be at Ashington AFC when Northern League Division 1 Leaders Hebburn Town showed exactly why they are where they are with a stunning 6 – 1 win. Four of those goals came from a certain Cedwyn Scott.
I interviewed Cedwyn after the game for Nova Radio NE's Sportszone show and he came across as a noticeably confident young man that knows he's in prime form. He also spoke well about his team-mates and the way Hebburn are playing.
He then notched another brace yesterday (Saturday) against Northallerton Town taking his season tally to 21 already! I have to say with the finishing quality I saw I wondered if he could make it at a higher level.
Then, on Sunday morning, I read that he's been invited for a 4-week trial with NUFC's under-23 squad. The Shields Gazette also report that we beat Sunderland to it, meaning we'll be handed the chance to sign him first should he impress. What a tremendous achievement and opportunity now for the young man!
He's not the only youngster to be handed a trial at the club, however, with it emerging that former Stoke defender Scott Wara and ex-Manchester United midfielder Dion McGhee are also hoping to win a contract on Tyneside.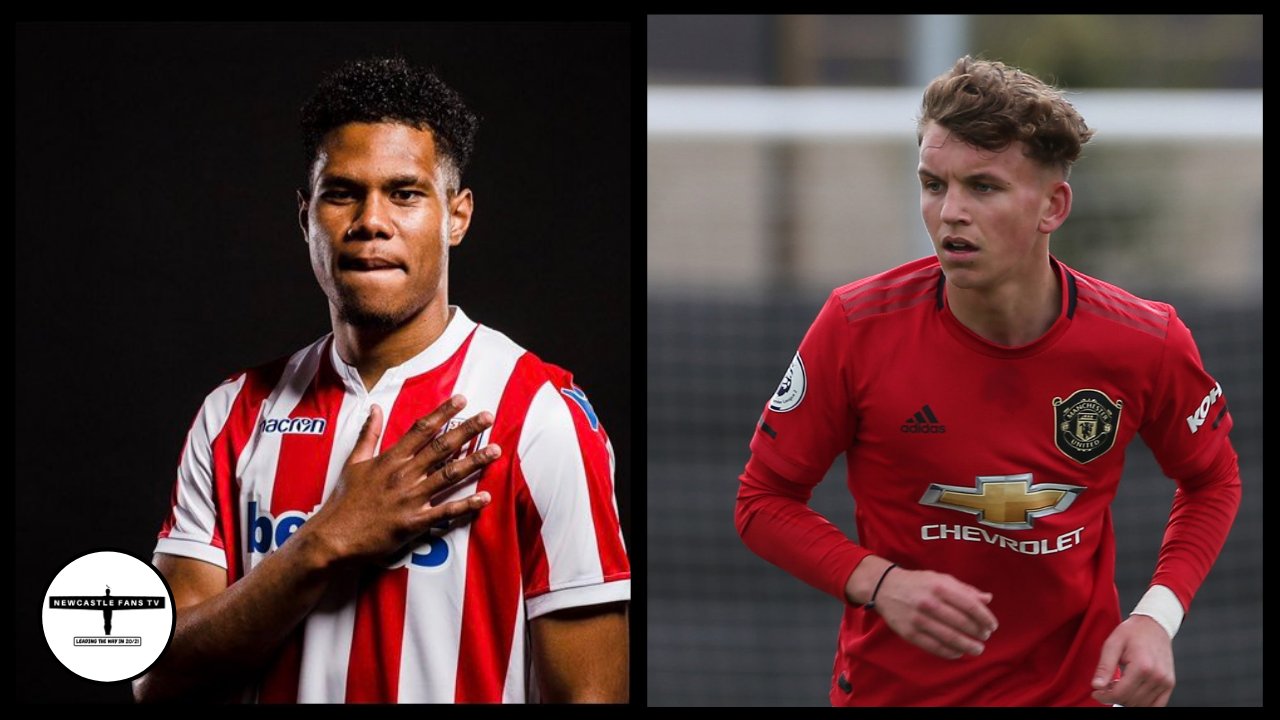 Back to Cedwyn Scott – Even if he doesn't make it at Newcastle, the fact that he's attracted that attention will surely bring him to the attention of others and perhaps land him a chance elsewhere. As the title says Sunderland were extremely interested and I know a few other Clubs have been looking as well.
It shows a willingness from NUFC to look further afield for possible recruitment and perhaps unearth a raw diamond that they can turn into a future Premiership star. Look at Rodrigo Vilca. Had anyone heard of him before we were linked and then he subsequently arrived.
£250,000 for a full Peruvian International seems like a steal and in these days of over inflated Premiership money could be the bargain of the century. If it isn't and it doesn't work out then what's £250,000 in the grand scheme of a Premiership club.
Vilca scored in the last under-23 game. A game where United's youngsters did go down to a 3 – 2 defeat but another game where a couple of trialists debuted for The Toon. Former Stoke defender Scott Wara (who was sent off late on for a second yellow card) & former Manchester United midfielder Dion McGhee were the two players.
As well as Vilca scoring United's other goal came from recent acquisition Brad Cross, the South African u-20 international also captaining the side. Ex-Arsenal youngster Stan Flaherty was also in the side having impressed in his outings so far this season.
Don't forget that we also have 23-year-old attacking midfielder/striker Florent Indalecio, ASM's mate on a year's contract as well. A remarkable story where the player released by Saint-Etienne as a youngster has turned up at Newcastle from Australia's 4th Division and laying bricks.
Not quite sure where Indalecio will get game time unless it's as an over age player for the "23's" but his spectacular overhead kick goal when training with the 1st team has certainly not damaged his cause for further progress.
Will the likes of Wara, McGhee, Indalecio and now Scott make it? Who knows? But they all have a chance at a very high-level and if nothing else the exposure at Newcastle may well pave the way for them to get into the professional game.
Ones to watch with interest that's for sure!
Follow us on Twitter (@NUFCBlogcouk) and on Facebook HERE