The transfer window is fast approaching in this non-stop season. It doesn't feel like long ago that we were speculating about summer arrivals.
Although the team are safely secure in mid-table, there are still areas of the squad that need improving. Another centre-back would be ideal, one that could add a bit more pace to the back-line. Meanwhile, a central midfielder that can pass the ball would be a good addition. 
The mid-season window is usually one that Newcastle look to utilise for loans and cheap deals. As we have two Premier League loans available, it makes sense that Steve Bruce will look to utilise his contacts and get some quality through the door at a cheap price.
Below, we detail three Premier League players that the club should try to sign on loan, featuring one realistic, one rogue and one VERY ambitious option:
Fikayo Tomori – Chelsea
It has been widely reported that the Chelsea centre-back will be available on loan in January. The Blues have one of the biggest squads in the league. With Thiago Silva, Kurt Zouma, Andreas Christensen and Antonio Rudiger all ahead of him in the pecking order, it makes sense that a developmental loan is found for him. 
This season, he has played only 45 minutes in the Premier League and at the age of 22, he needs more minutes to aid his development. During Lampard's first season in charge of Chelsea, he started 19 times in the Premier League and Champions League. This shows how highly-rated he is at Stamford Bridge and points to the quality that he does have.
Tomori is a centre-back with plenty of recovery pace and this could make him an appealing target for Bruce. At the moment, there is a lack of pace in the defence, which means that the team need to sit deeper. If they were to sign a player with Tomori's profile, there would be the opportunity to play a higher line.
Meanwhile, he is a very good passer and can launch attacks from deep. Last season, he completed 89.3% of his passes and averaged 2.6 progressive passes per ninety minutes. In our current squad, we lack a reliable progressive passer in the backline and that has caused us issues against teams that press high. The Brighton and Southampton matches are cases in point. A player like Tomori would help avoid those issues in future. 
Credit: Smarterscout
The above image is taken from Smarterscout, which rates players out of 99 in different aspects in a similar fashion to the Fifa video game series. Tomori's ratings show that he is a good defender in the Premier League, who is effective at retaining the ball. This coupled with his recovery pace makes him a perfect centre back signing for our current squad.
Timothy Fosu-Mensah – Man Utd
The other two players on this list may be temporary additions on Tyneside, with little hope of signing them on permanent deals. Timothy Fosu-Mensah is a player that could be a permanent addition and that will make him more appealing to many, depending on fee. The Dutchman was highly-rated from a young age and there has been some disappointment in the Netherlands that he hasn't been a bigger success in England. The general opinion is that he would have been much further along in his development if he had stayed at Ajax.
With less than 50 league appearances at the age of 22, there is definitely a need for Fosu-Mensah to find a permanent home away from Old Trafford. Despite his lack of action, he has been capped at senior level by the Netherlands. This underlines his talent. His versatility might make him an appealing target for Steve Bruce, as he is capable of playing at centre back, full back and defensive midfield. Due to the limited space in our Premier League squad, the Manchester United man could add depth in several positions. 
Like Tomori, he would be able to add recovery pace to the back-line. Another issue in the current squad is the lack of a ball-winning midfielder to compete with Isaac Hayden. Fosu-Mensah is aggressive out of possession and he would add another quality option without the ball. 
He started the opening match of the season for Manchester United. Despite the defeat, he looked like a solid Premier League player, winning two tackles and making three interceptions at right-back. A pass success rate of 91% shows that he is reliable in possession, as you would expect from a player schooled at Ajax.
This won't be one that captures the imagination, but Fosu-Mensah will move on from Manchester United soon. When he does, another club will be getting an excellent player that can improve a lot.
Dele Alli  – Tottenham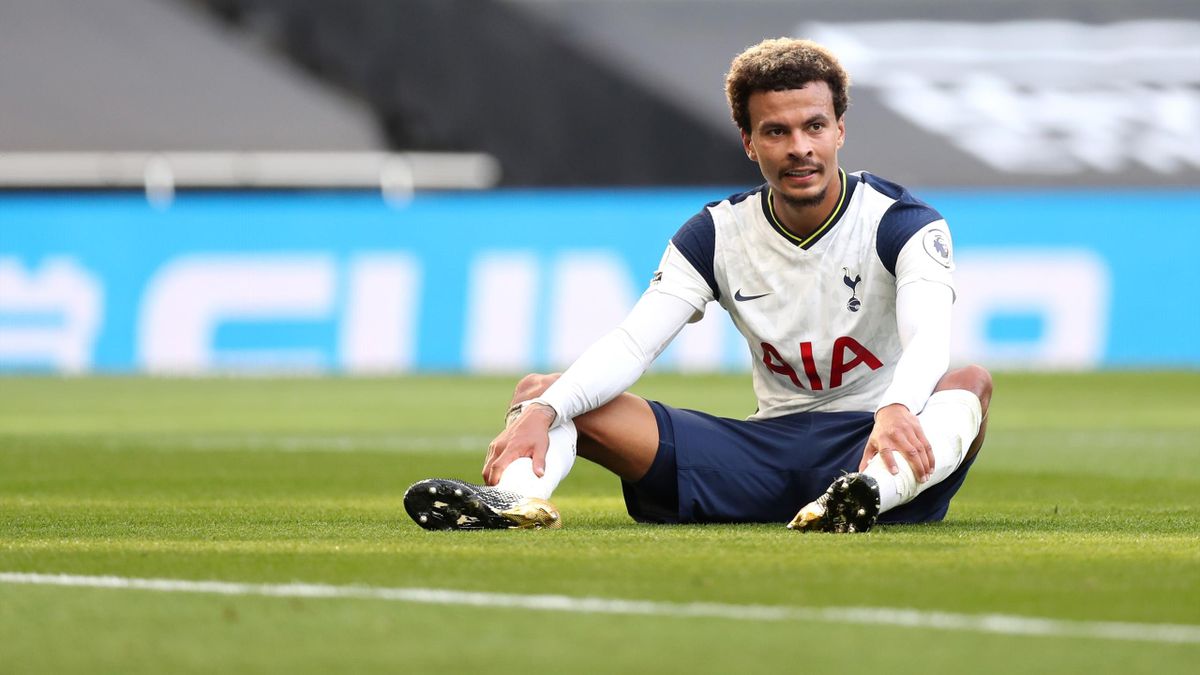 Okay, hear me out. Dele Alli is unlikely to be targeted in January. The England international was one of the best players in the league under Mauricio Pochettino and his lack of game-time this year has been strange. Jose Mourinho will feel he has been justified in the decision to sideline the attacking midfielder, as Tottenham sit top of the league table. However, he is still an excellent player and he will have a point to prove ahead of the European Championships.
This means that he could be available on loan, especially as Tottenham don't want to lose him permanently. Steve Bruce is a manager that players like to play for and his Laissez-Faire man management approach could suit Alli. We managed to sign Danny Rose last season during January, which suggests there is a relationship with Spurs at boardroom level.
As we were in the running to sign Alli before his move to Tottenham, he is known to our recruitment team and there could be a relationship there with the player's entourage. It is very unlikely, but there is a small opportunity of doing this deal and it is one that would show an ambition previously lacking at St James' Park.
In our current formation, we seem to be moving towards playing a front two, with a second striker playing off Callum Wilson. This is the role that is perfect for Alli, as he isn't a midfielder capable of dominating possession, but he is an intelligent player in the final third and excellent at finding pockets of space.
This one won't happen, obviously, but if the club want to make a statement signing for minimal outlay, Dele Alli should be looked at.
Stats taken from Whoscored, FB Ref and Smarterscout