The Opposition Opinion is back for another week as Slaven Bilic's struggling West Brom side travel to St James' Park.
This week, we caught up with Baggies fan Jack Bradley (@JackBradleySJ), with him giving us the lowdown on all things West Brom and his views on Steve Bruce's Newcastle United in the build up to today's 3pm kick off.
Here's what he had to say in response to our pre-match questions:
Q1 – What short of shape are West Brom in coming into the game? Keen to know what you've made of your start to the season & recent performances…
'In a nutshell, it was a poor start to the season and our form has never really improved. Opening fixtures against Leicester, Everton and Chelsea were always going to be tough, and many Albion fans were looking at a run of games against Southampton, Burnley, Brighton and Fulham as a chance to get some vital points on the board. We took two points from a possible 12 there, and had to wait until our 10th game of the season to register our first league win – coming against Sheffield United two weeks ago.

'With a squad not dissimilar from that which got us out of the Championship (though it's worth noting we limped over the line post-lockdown), with many players having no prior Premier League experience, the onus was on everybody to learn quickly at this level. We haven't shown the required quality or knowhow yet.

'There has been flashes – the 2nd half at Brighton and a good performance against Spurs in a game we shouldn't have lost – but we haven't really built on these showings. The worrying thing is that we don't seem to believe in ourselves. As far back as the Chelsea game, in which we went 3-0 up and began to freeze when they got a goal back, we have looked paralysed at times. There's plenty of moments where we cheaply turn over possession, or try and force something that is never really on.

'You get the impression that the players aren't enjoying their football currently and the coaching team can't inspire that belief come match day. That normally only ends one way…'
Q2 – Give us your three best players, a 'one to watch' and any weak links in your side that we could look to exploit / may let you down...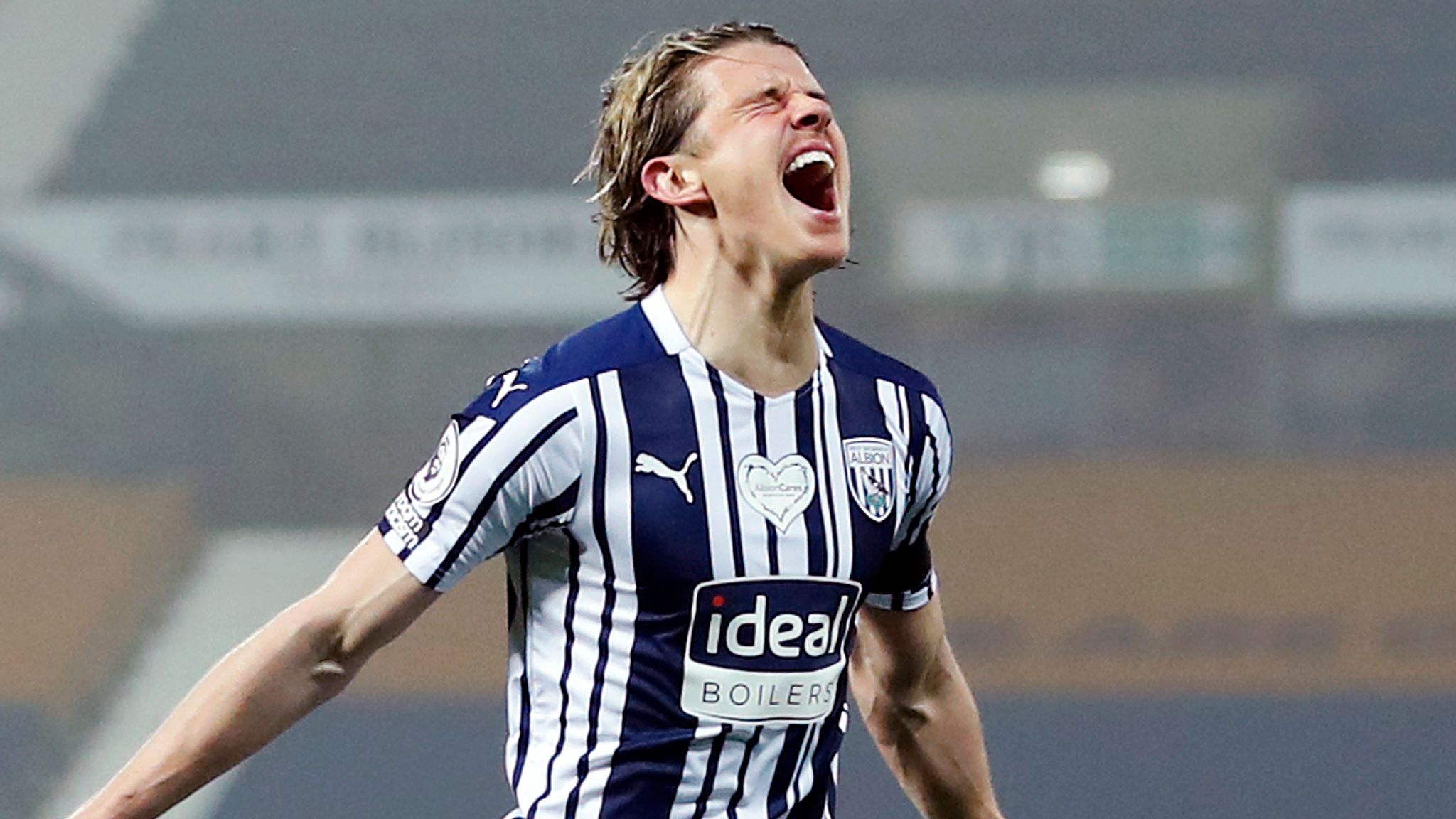 'Our best player is missing for the game after Matheus Pereira was (in my mind wrongly) adjudged by VAR and match official Paul Tierney to have kicked out at Patrick van Aaanholt in the 5-1 loss to Crystal Palace. Pereira hasn't been at his best this season but he was showing signs of getting to grips with the league, so that suspension couldn't come at a worse time for us. He will be a glaring miss in a side that is already struggling to create clear cut goal-scoring chances and I'm not convinced we'll find a way to replace him whilst he's banned.

'Conor Gallagher, on loan from Chelsea, has been a shining light this season. With 'a bit of everything' in his game, he looks destined to play at a high level for his entire career. He can tackle, he has bags of energy, he can pick a pass and he has added goals to his game with back-to-back strikes against Sheffield United and Palace.

'Sam Johnstone is enjoying the best form of his Albion career in goal, having often come in for some undue criticism from sections of the fan base, and he has prevented some big scores going against us this season.

'Elsewhere, whilst not the marquee signing that fellow forward Karlan Grant was brought in as, Callum Robinson has proved a useful signing since making his loan move permanent in the summer. He's not the most clinical, but he puts the miles in and links well with those around him. He was unlucky to be dropped against Palace and I expect he'll return against Newcastle.

'On talent alone, Grady Diangana is perhaps one of our 'best' players but seems low on confidence, and as result he hasn't featured extensively in recent games. Pereira's absence is a big chance for him to step up in upcoming fixtures.'
Q3 – As a team, what are the strengths and weaknesses of this West Brom side?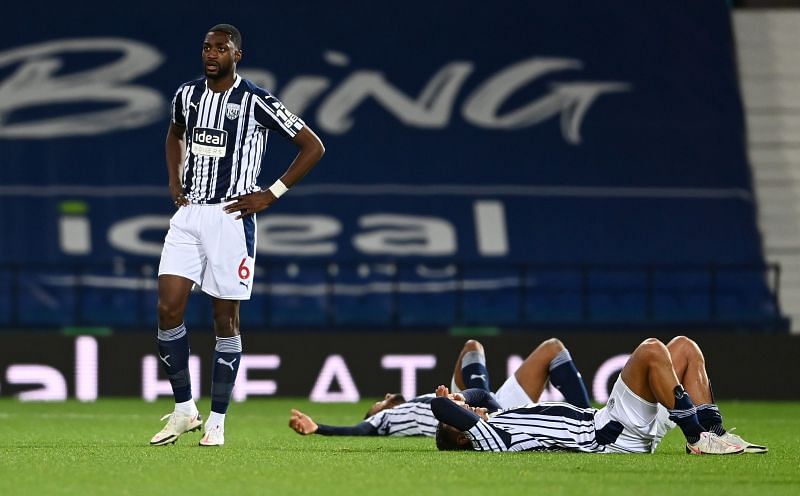 'It's hard to pinpoint real strengths from this season, but we showed in the Championship – granted, against lesser opposition – that we can play some nice football. When we're confident and believe in our abilities, we have the ability on the ball to make it a tough day for most sides. That's one thing I think the side has expectedly struggled with this season, knocking our confidence as a result.

'Defensively, we are really frail at the moment. It often starts further up the pitch – often with a failure to track runners, but some of our defending closer to goal has been borderline catastrophic at times.

'Branislav Ivanovic was brought in to add some steel and experience at the back, but he's not pulled up any trees, whilst the promising Semi Ajayi is still adapting to the league. Kyle Bartley is an honest pro but not the man mountain he looked like in the early half of last season, and Darnell Furlong isn't the best defensively as a wing back. Injury to Conor Townsend means Kieran Gibbs may be reinstalled on the left side of defence and his experience could be vital, but it's clear Bilic doesn't fancy him at the moment with natural right winger Matt Phillips filling in for Townsend against Palace.

'No matter how well we may play going forward, anybody has a chance up against our defence at the moment, putting even more pressure on Sam Johnstone to maintain his stellar form.'
Q4 – Eleven games in, what have you made of Newcastle's start to the season and our recent form?
'Newcastle have done what everybody has expected of them, as an outsider looking in. I know Steve Bruce was never the preferred choice for the majority of your fan base, but he's not a poor manager and if nothing else, you'll be stubborn under him.

'The 2-0 win away at Palace was a good result: those are the sides you need to get points off to stay towards the right end of the table, and is something that we really need to be doing starting with Saturday's game.

'It won't be an exhilarating season, but you'll be comfortably mid-table come May and in light of the havoc that the COVID-19 pandemic has caused in football (and indeed, the world), that's a good result for anyone outside of a select few clubs in my mind.'
Q5 – Which players do you see as the strengths and weaknesses in our team?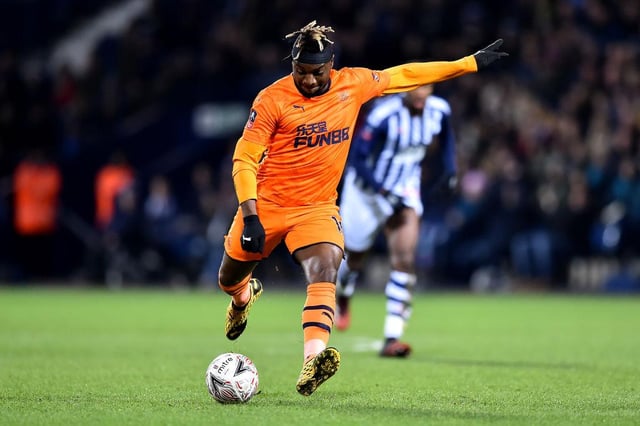 'Without knowing for sure who is fit to play and who is side-lined by coronavirus for the weekend's game, the obvious answers for strengths in your team are Callum Wilson and the marauding Allan Saint-Maximin.

'Our FA Cup tie against Newcastle back in March was the last fixture I attended as a fan, and Saint-Maximin's performance was electric. I get the impression he can be as frustrating as he is brilliant at times, but when he's on it he's a nightmare for any defender. Two-footed, fearless going forward and lightning quick, he's a handful for sure.

'In terms of weaknesses, I'm not sure how brilliant you are defensively in terms of individuals. You can be quite organised and resolute, but man-to-man I think you can be got at. That's one area where we are going to miss Pereira, putting pressure on the likes of Diangana and Grant to take people on and try to make things happen.'
Q6 – What's the West Brom XI and formation Bilic is likely to go with on Saturday?
'This season has seen Bilic introduce a back 3/5 into our way of playing, in the hopes of making us harder to beat.

'With club captain Jake Livermore now back training, I expect he'll come back in on Saturday, and whilst I'd like to see Kieran Gibbs start, I think we'll line up like this:

'(5-3-2): Johnstone – Furlong, Ajayi, Ivanovic, Bartley, Phillips – Gallagher, Sawyers, Livermore – Grant, Robinson.'
Q7 – What sort of game are you expecting this to be and how do you see it panning out? Give us a prediction...
'A lot depends on who Newcastle have available after the COVID-19 outbreak at the club.

'It will hopefully work in our favour because I can't see how we craft enough chances to beat a well-organised side without Pereira available, and with others struggling for form.

'In any event, I don't expect a high-scoring game, and perhaps I'm letting my heart rule my head a bit here but I'll go with a 2-1 win for the Baggies. An early set piece goal, and we'll peg you back again through one of the forwards (hopefully Grant – he needs a goal), before a late Newcastle goal sets up a nervy finish. Riding a late storm to hold on for a first away win of the season may give us a bit of belief going into some daunting fixtures too.'
Q8 – Where do you see our two sides finishing in the 2020/21 table and which three teams are you backing to go down?
'Newcastle will be just fine. 10th to 14th depending on how the sides around you perform, but you won't ever have to look over your shoulder really.

'As for who will go down: I keep telling myself this may be the year Burnley go, but they impressed me against Everton and if anybody can drag them over the line again it will be Sean Dyche, and you fancy them to nick points on the road along the way.

'As things stand, I'll say Sheffield United – who have had some rotten luck so far but they're getting cut adrift, and Fulham, who have picked up some good results of late but I'm not sure they can keep it up.

'Joining them is my beloved Baggies. We can't kid ourselves and say we're not in a dogfight, and right now, we're barely swinging and we're certainly missing.'
Q9 – Hypothetical of course, but if you could make TWO realistic signings from NUFC, who would go for?
'If we're going for realistic, who do Newcastle have available for a pittance in football terms? Any funds that we have available in January will need to be raised, although that may have already happened in part with the loan-to-buy departure of Ahmed Hegazi, who was a big earner at the club.I'll say

'Matt Ritchie, as he can play as a left-sided wing back and has experience at this level. Fabian Schar would be my other choice. He doesn't appear to be getting as much playtime as he has done previously and we need all the help we can get at the back.'
Q10 – Finally, if you had our two squads to choose from and were asked to pick the best possible side, what would your starting 11 be?
'Good question. If everybody is at their peak, I'll say the following in a 4-2-3-1:

'In goal, Sam Johnstone. At the back, I'll say Semi Ajayi and Jamal Lascelles with Javier Manquillo and Jamal Lewis either side, though the experience of Kieran Gibbs would be a big bonus.

'For my two deeper midfielders, I'm going with Isaac Hayden and Conor Gallagher, who would provide the right blend of grit, energy, awareness and technical ability. On either wing, I'll take Allan Saint-Maximin and Grady Diangana – skill and speed kills!

'In the hole, we're going with Matheus Pereira, undoubtedly, and up front I'll say Callum Wilson. I think Karlan Grant is going to come good in an Albion shirt, but Wilson has the pedigree so he'll go on the bench for now!

'(4-2-3-1): Johnstone; Manquillo, Ajayi, Lascelles, Lewis; Hayden, Gallagher; Saint-Maximin, Pereira, Diangana; Wilson.'
As ever, a big thanks as ever to Jack for taking the time to answer our pre-match questions.
Next up we'll have the thoughts of a Leeds fan ahead of our trip to Elland Road next week!
HWTL.
Follow us on Twitter (@NUFCBlogcouk) and on Facebook HERE