TalkSPORT host Adrian Durham is fearing the worst for Steve Bruce after watching our 5-2 defeat at Leeds United and picking up on something that "wasn't quite right".
As he explains below, he believes the "unacceptable" nature of Leeds' fourth suggests the players are not prepared to "run through brick walls" for their manager, questioning whether Bruce really does have them on his side.
This comes after Bielsa's side somehow created a 5 v 2 situation straight from a NUFC set piece, with Leeds players completely outrunning us in an attack that saw them score the killer goal.
Here's what he's had to say after watching our alarming collapse at Elland Road:
Although I have questioned our lack of intensity at times this season, I do wonder if our capitulation in the final 15 minutes was partially down to us playing two games in five days on the back of a mass Covid outbreak at the club.
Bruce was wary of fatigue heading into Wednesday night's game, yet we had Isaac Hayden starting consecutive games – a player who had been bed-bound for 10 days with the virus not long ago.
That said, nothing can completely excuse the amateurish nature of our defending in the final stages, with the alarming picture below showing the '5 vs 2' situation Durham refers to: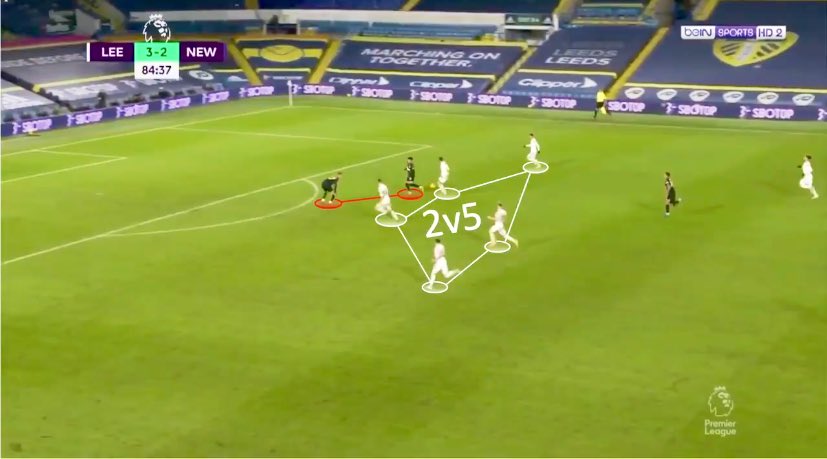 What do you think folks? Are some of the players looking despondent or do you feel the lack of running is was mainly due to fatigue?
Follow us on Twitter (@NUFCBlogcouk) and on Facebook HERE