BT Sport host Jake Humphrey has stepped in and for once in punditry land come up with something sensible on this whole Savage/Sutton fiasco which has turned childish.
They are not acting in the so-called professional capacity they will be getting paid for, choosing to wind up NUFC fans who were rightfully unimpressed with our awful display against Fulham on Saturday night.
Here's what Savage tweeted 15 minutes after the final whistle:
Utterly juvenile!
A brilliant reply from Humphrey soon arrived, proving once again that he is one of few in the media who truly 'get it' when it comes to our very fair frustrations: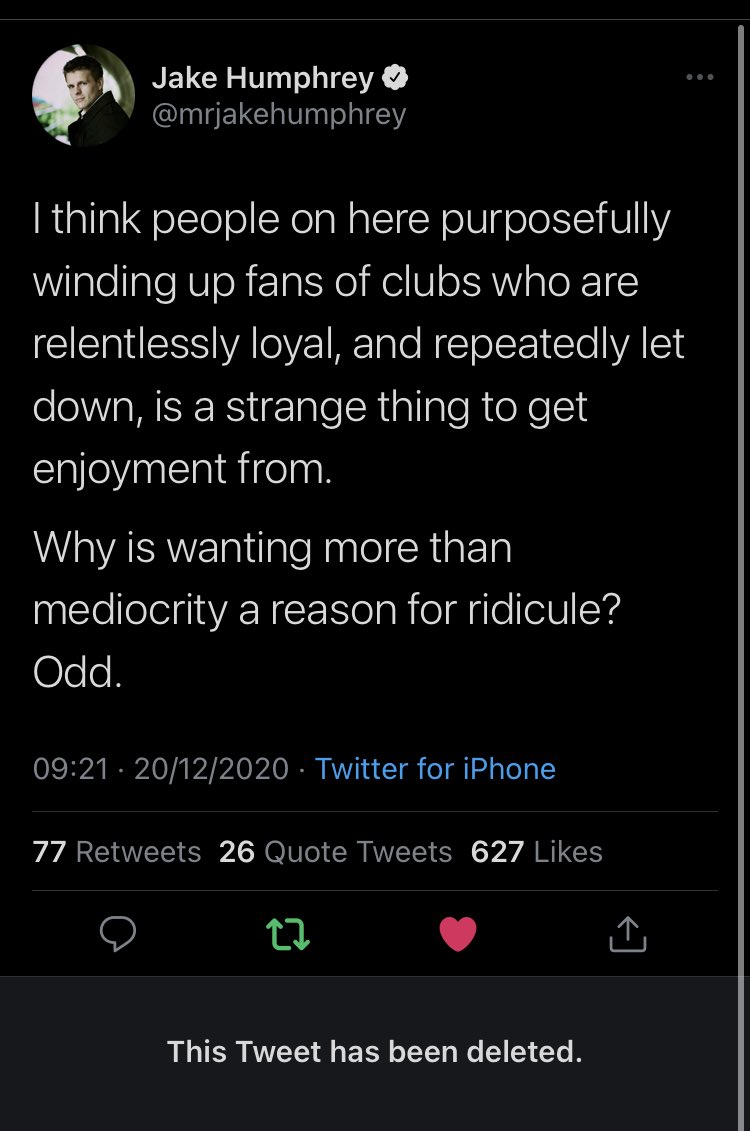 "I think people on here (Twitter) purposefully winding up fans of clubs that are relentlessly loyal, and repeatedly let down, is a strange thing to get enjoyment from."

"Why is wanting more than mediocrity a reason for ridicule? Odd."
Not only has Humphrey nailed it, he's nailed the two naughty little immature schoolboys as well. Let's consider the two infantile "men." One who made a career out of kicking other players more than the ball and the other that had to go to Scotland to get out of Shearer's shadow.
Now there may be some that are saying I'm being childish by my reaction. Maybe so but these two so-called pundits need to be reigned in at the very least and possibly even sacked for their behaviour. Why? Because it's now becoming clear that they are simply on the wind up, ignoring constructive calls from NUFC fans and creating one-sided arguments that paint us in a bad light to the masses.
Time and time and time and time again I hear pundits misinformed or non-researched opinions on NUFC and have to shake my head. I make no bones about it. Go on to Social Media and look at what loyal NUFC fans are saying.
We're not demanding Champions League football. We're not even demanding a Cup. What we are demanding is the money 52,000 regulars pre-COVID were putting into Ashley's pockets is spent on the team and Management.
And what we want for our money is a management unit that wants to see and allows players to play entertaining football with passion and heart. That's all we ask. With our resources and potential, we should not have to suffer season after season of struggle and turgidity.
We pay our money and are, and I know this will be seen as biased, the most loyal fans in the Premiership considering what return we get and in the manner that the hierarchy at the Club treat us.
The last thing we need is puerile, childish ex-professionals who think they know better trolling and winding us up. They need to pay heed and act in the manner they are employed for. Unfortunately, that's not something I can see happening despite the magnanimous Mr Humphrey.
Follow us on Twitter (@NUFCBlogcouk) and on Facebook HERE