According to The Chronicle's Lee Ryder, the Saudi PIF will end their interest in buying Newcastle United if the club are relegated from the Premier League this season.
We currently sit 15th and eight points clear of the drop zone, however that margin will be reduced to five if Fulham win their game in hand.
Here's what Ryder revealed in his latest appearance on the Everything is Black and White podcast, followed by a far more hopeful takeover update from another North-East reporter:
"Newcastle have to stay up.

"We are hearing talk from the PIF in Saudi Arabia….if they want to stay in talks with Newcastle, then it has to be Newcastle as a Premier League club.

"They are not interested if Newcastle get relegated.

"That's what we are being told."
On a more cheery note, The Mirror's Simon Bird reveals how fresh optimism is building behind the scenes that a Saudi takeover can be resurrected following a few significant movements in the Middle East this month.
This comes after FIFA President Gianni Infantino visited Saudi Arabia last week and talked up their every-growing presence in football – a few days after they and Qatar agreed to kiss and make up after years of conflict that did nothing but derail the takeover bid through Bein Sports and that damning WTO report.
Here's a snippet from Bird's latest piece for The Mirror, which states that "hopes are rising that a way can be found of unblocking the sale of Newcastle United to the Saudi funded consortium led by Amanda Staveley":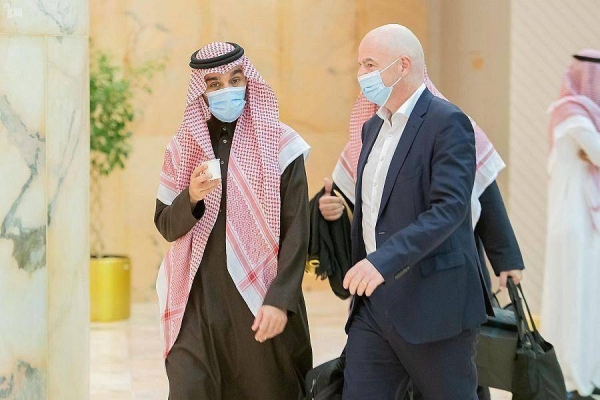 "It is time for an end game to be negotiated in the saga of St James' Park, the Saudis and Mike Ashley.

"Hopes that the deal can be rekindled have been raised by a thawing in diplomatic relations between the Saudi's and Qatar.

But did Infantino open up a pathway? Did he raise FIFA being denied access to the Saudi legal system to stop their pirate operation beoutQ?

Did he insist the Saudis must lift their ban on Premier League broadcast partner Qatar based beIN Sports? He should have.

North East MPs should also be campaigning for this, instead of turning their fire on the Premier League.

The Newcastle takeover stands no chance of going through until the Saudis are allowing top flight games to be shown legally.

That is now said to be a top issue for the UK government, made more important since beIN penned a new $500m deal to 2025.

The league is a major British global export, and the government does not want it stolen, or banned.

While Infantino raves, the Premier League is waiting to see what the Saudis actually DO to rehabilitate their reputation, with their takeover legal rows pending.

Only then will they stand a chance of getting their hands on Newcastle United, and finally get the chance to revive a club currently going nowhere."
So, should Saudi put a total stop to all piracy and allow Bein Sports to be shown in their country – which seems highly likely now the deadlock with Qatar has been broken – we might just see genuine progress on this 'failed' takeover bid that is showing no signs of going away.
Who knows what happens next in this never-ending saga, but at least events over the past few weeks have suggested a mid to long-term solution may be possible.
Follow us on Twitter (@NUFCBlogcouk) and on Facebook HERE