Premier League chief executive Richard Masters has broken his silence on the ongoing Saudi takeover saga via a letter to Blaydon MP Liz Twist – a response which includes a few intriguing details.
Twist wrote to Masters back in August, demanding clarity for her constituents on Project Restart as well as the stalled Saudi takeover.
The Labour MP has finally got a response – albeit FIVE months later – and it features confirmation from the top flight boss that the arbitration process has begun.
In the letter, Masters also says that he "wishes for proceedings to be completed in a timely manner" (the irony all these months later!) , but once again hides behind the wall of confidentiality in most of his response.
The bulk of the letter outlines the Premier League's action with the EFL amid the poor reaction to the 'Project Restart' proposals, with only a small but telling section at the end dedicated to his takeover response.
Here's his letter to the local Labour politician in full: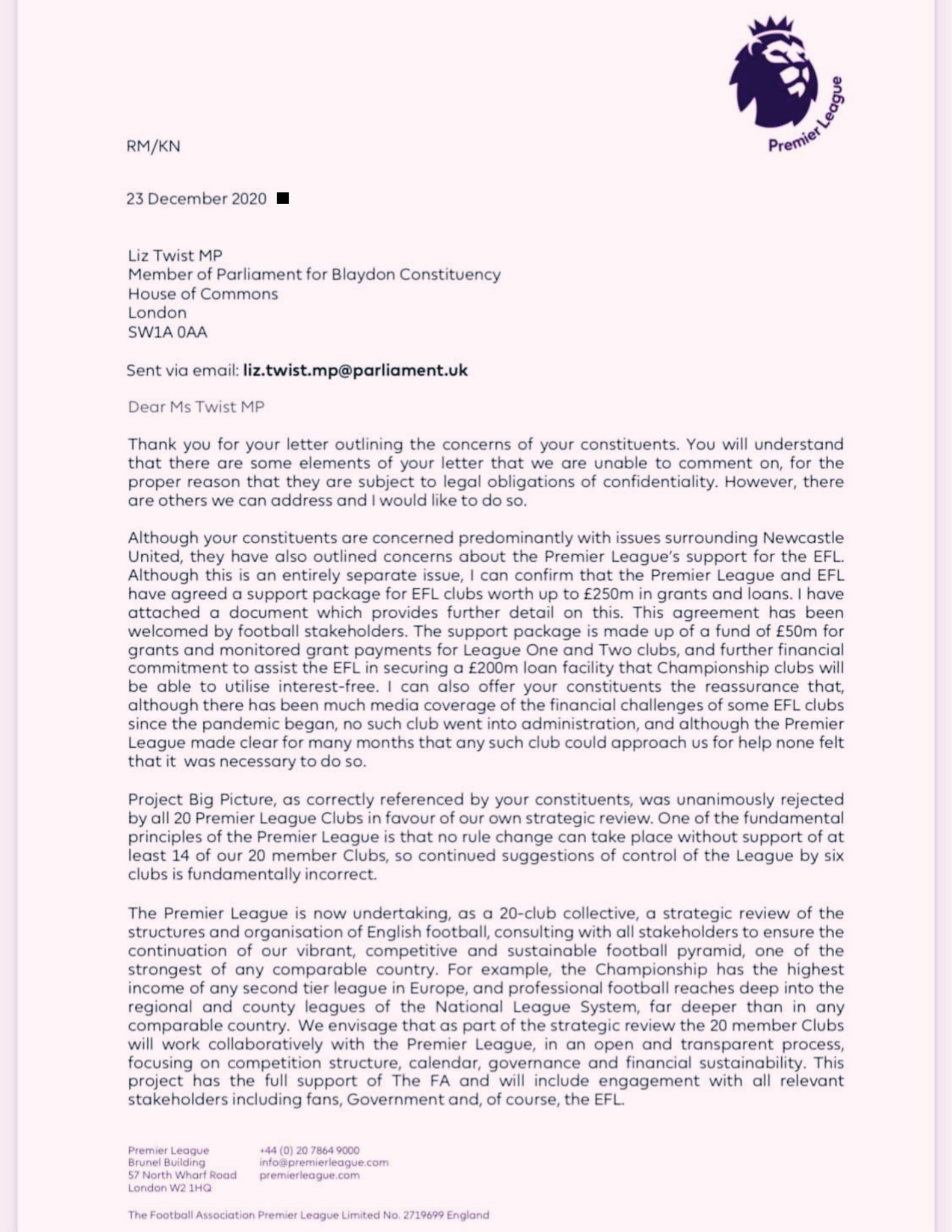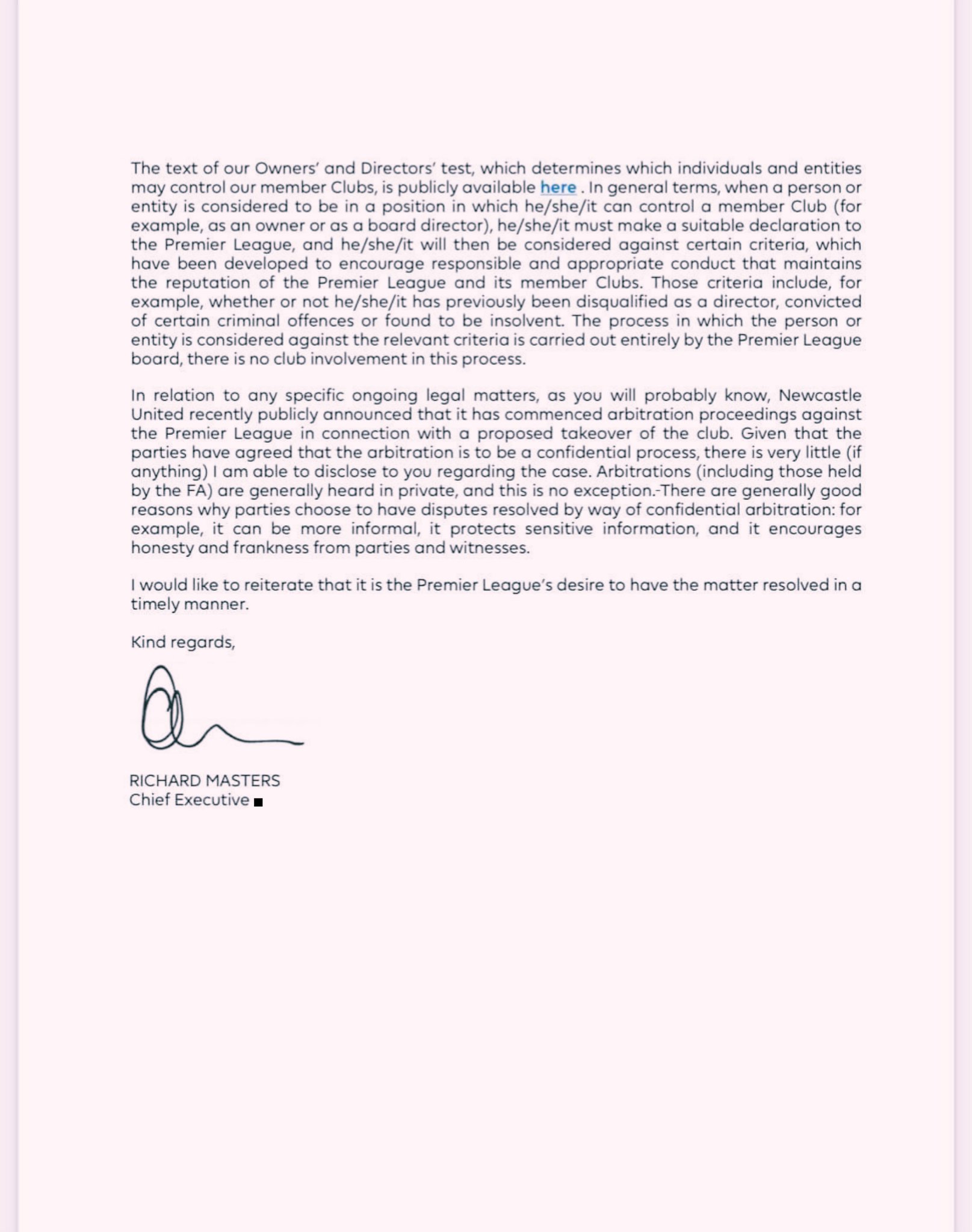 Follow us on Twitter (@NUFCBlogcouk) and on Facebook HERE