How pleased would you be if you were repeatedly stepping on rake so that it kept hitting you in the face (Sideshow Bob style) but then one time you stepped on it and it hit you in the crotch?
Well, if you're Steve Bruce then you'd be "very very pleased".
Newcastle are now 11 games without a win and despite some small signs of not being complete dross in the 2nd half, we were still abysmal to a point where an out-of-form, newly promoted team has successfully achieved doing the double on us.
I want to pick out these particular quotes from Bruce following our latest loss on Tuesday:
"I was very, very pleased, on another day we could have won the match.

"The performance was much, much better and gives us something to fall back on. It was much more like it.

"We had 20-odd shots, we hit the bar and we were unfortunate we didn't score more.

"I don't know if I've been on a worse run in twenty years but tonight, I have seen a little bit of something and we will start again tomorrow.

"I seen a little bit at Aston Villa and I've certainly seen enough today, that if we keep well and stay healthy in certain areas, then we'll be fine."
I just despair with him. How you can be "very, very pleased" with roughly 25 minutes of okay play which wasn't enough to actually achieve anything, blows my mind.
We didn't win the match, Steve, we didn't win the match. The 25 minutes, in which we played better than the dreadful football we've been playing, wasn't enough to even earn us a draw! It's about points now, now improved performances for under 30 minutes of a 90 minute football match against a newly promoted Leeds side who were both below their best and out of form coming into this one.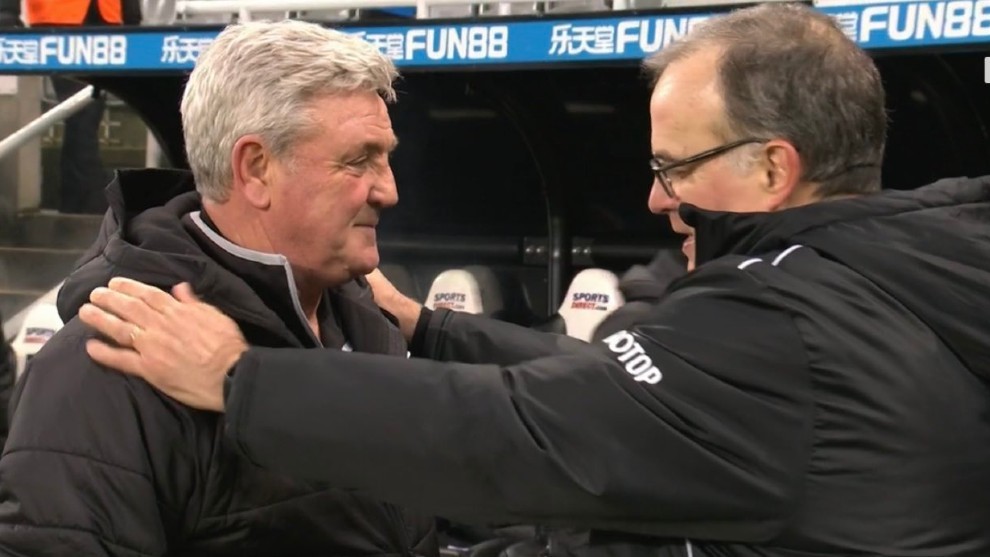 Everything he says here from "20-odd shots" to the performance being "much, much better" means nothing when you see that 22.7% of those shots were on target (ignoring how good those actual shots were too) and that the better performance equated for about 28% of the entire game!
Also, let's make something very clear with this "worse run" thing. Your entire management career has been the worst run. Marking your 450th Premier League match with your 200th loss (44.4% of all your games) is a pretty awful run.
If we come out "fine" from management under Steve Bruce then the dictionary definition needs to be rewritten.
It doesn't matter how many times you say that you've "seen enough" etc. etc. because the results and facts tell another story. The idea that you can be almost giddy with not being awful for 28% of a game is one of the worst examples of a loser mentality I've ever seen.
Keep stepping on rakes, Steve, but please leave Newcastle United out of it.
Follow us on Twitter (@NUFCBlogcouk) and on Facebook HERE