The news that Callum Wilson will be missing for up to eight weeks is a huge blow for the immediate future. It again emphasises how important that we beat Southampton, after putting ourselves into a dominant position.
Although Wilson has been one of the most important players this season, Steve Bruce should continue with the new style and look to push on in his absence.
There are a number of options available to him to fill the striking void, which we will detail below.
Dwight Gayle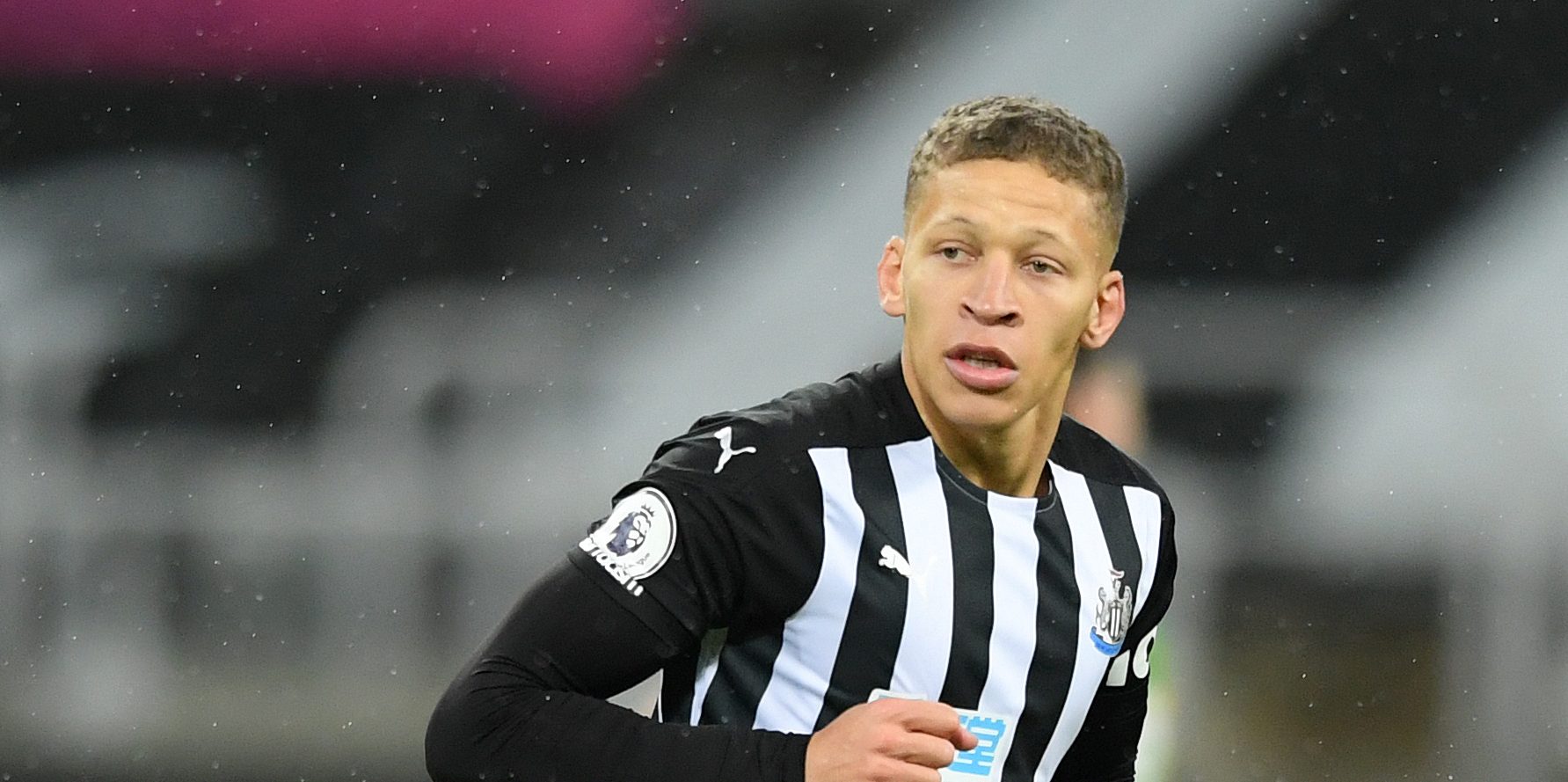 This is the option that supporters will be wanting Bruce to go with. Dwight Gayle has always been a popular member of the squad and this could give him an opportunity to play for a new contract with the club. It is believed that the uncertainty over his future has been one of the reasons why he has been given limited opportunities since his return from injuries.
Gayle has played just 97 minutes in the Premier League. Despite his limited game-time, he has made one big contribution to the season with the winning goal against West Brom. 
Towards the end of last season, Gayle showed that he could still contribute in the Premier League. In the post-lockdown period, he scored four goals in eight matches. During this time, he averaged 2.22 shots, 0.39 expected goals (xG) and 0.14 expected assists (xA) per ninety minutes. 
Bruce was playing with a 4-2-3-1 for a lot of this period and Gayle thrived as a result. If they are trying to replace Wilson with a like-for-like option, then Gayle is the best fit. However, his lack of game time and contract situation are both concerns. It may take him time to find his form.
Andy Carroll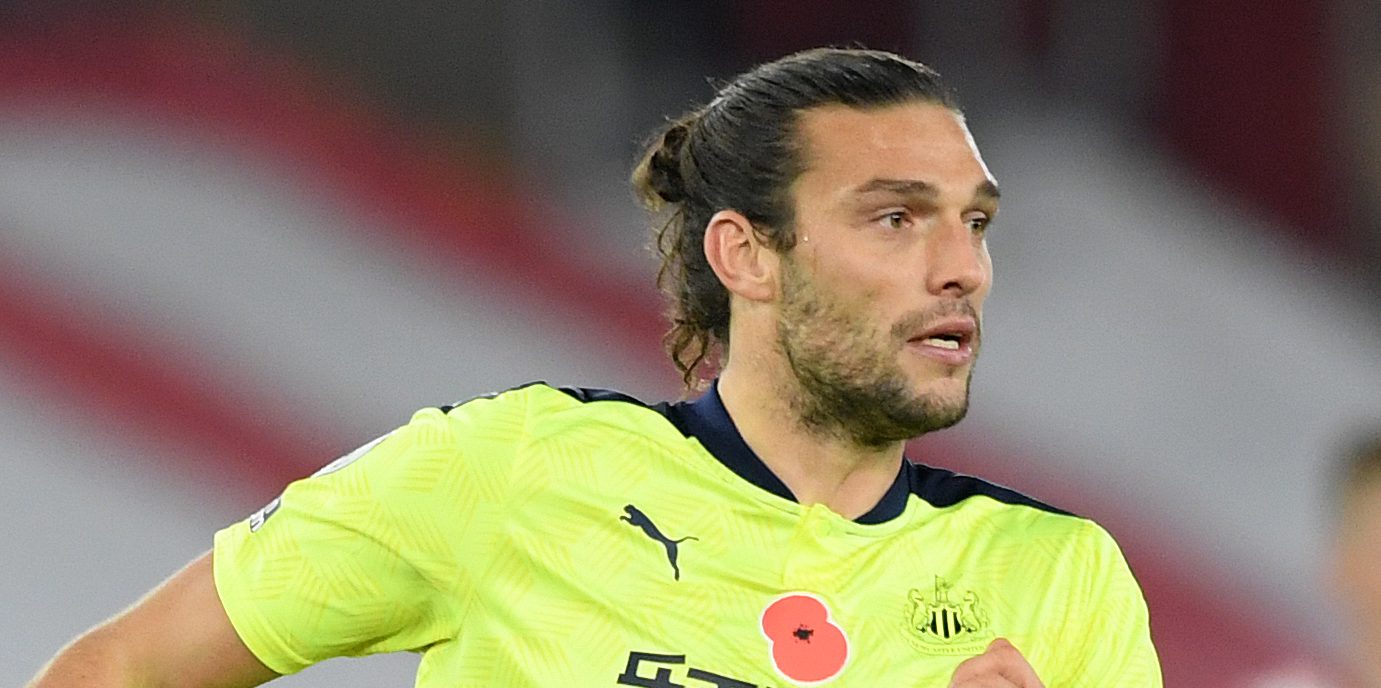 In recent weeks, there have been a lot of comments from Carroll that suggest he is unhappy with the amount of game time he has been given. He has featured in 13 Premier League matches, with four starts, so he does seem to be above Gayle in the pecking order.
There has only been one goal from the striker, but he does seem to be more effective when used from the start. That said, he doesn't have the pace or athleticism to play in the new system. Bruce will want a striker that can replace the goal threat and physicality of Wilson. Carroll will certainly fit the latter.
It is likely that he will need to play his part over the coming weeks, but Carroll would require a change in style. The returns of Allan Saint-Maximin and Ryan Fraser mean that he would get more service, but he wouldn't be able to press from the front and his goal threat is questionable at this point of his career. If he starts, it would increase the pressure on Miguel Almiron and Joe Willock to provide the goal threat.
Joelinton
This won't be popular, but Joelinton could be a decent option for the interim period. We haven't seen him play in the new system for a good amount of time, as he was forced to play in his own half for the majority of his appearance against Southampton.
Despite his limited game-time, Joelinton has won more aerial duels than any other player in the squad with 59. He would provide a more physical presence than Gayle, while he is more athletic than Carroll. 
However, it is difficult to state with confidence that he can be a success in the striker role. He has scored just three Premier League goals since joining for a club record fee and he lacks the intelligence in the final third that Wilson has.
It might benefit him to have more support around him, with the likes of Almiron, Saint-Maximin and Willock pushing into the final third more often. That said, he needs to show more energy off the ball than he did during the first half against Southampton. He wasn't pressing with the same intensity as the rest of the forward line.
If he is given the chance, it could be his last big opportunity to prove his doubters wrong. He will need to press with intensity, run himself into the ground and get into scoring positions. 
Ryan Fraser
I'm not suggesting Ryan Fraser should play as a central striker, but he could be the best replacement for Wilson in the eleven. He showed his quality against Crystal Palace, as he created seven chances and had a couple of opportunities to score himself.
I would like Fraser to get regular minutes, as he is the most creative player in the squad. Saint-Maximin has the x-factor, but his decision making can let him down at times, as he sometimes takes the direct options. If there are players ahead of him, Fraser will look to provide service to them.
A fluid front three of Fraser, Almiron and Saint-Maximin would be a nightmare for opposition teams to deal with, as they would be drifting across the forward line with no fixed position. All three are capable of pressing from the front, so we wouldn't lose the energy that Wilson brings.
It would also allow Bruce to relieve Saint-Maximin of some defensive responsibility, as the Frenchman could be the one that stays forward when we are out of possession. Fraser isn't a great defender, but he does have a higher work rate to go back than Saint-Maximin. 
This would be a brave tactical move from Bruce and it could have a negative mental impact on the three strikers listed above. For that reason, I think it is unlikely, but it is something I'd like to see at some point.
Verdict
Personally, I'd like to see Joelinton in the next two matches, as we will be playing without the ball for long periods. The Brazilian can provide a physical presence to play off and perhaps give us a chance of holding up the ball when we do get possession.
However, I'd like to see Gayle get 20-30 minutes in both matches to build his match fitness. In the matches after, give Gayle the opportunity to prove his worth and earn a new contract. He is the player most likely to score Premier League goals, as he showed in the latter stages of last season.

Stats taken from Whoscored, Understat, FB Ref (powered by Statsbomb)