Yohan "Dreamboat" Cabaye, or "Kebab" to the Joe Kinnears of the world, has retired from football at the age of 35.
After signing for Newcastle in 2011, Cabaye went on to establish himself as one of the most impressive centre-midfielders in our Premier League history, making 93 appearances and scoring 18 goals.
Cabaye's time at Newcastle, whilst magnificent, was tarnished by his links away to Arsenal and move to PSG. However, as each year ticks on under Mike Ashley, it becomes clearer and clearer how much of that was an ownership issue rather than a player one.
Cabaye, alongside Demba Ba and Hatem Ben Arfa, was the talisman of Newcastle's run to 5th place in 11/12 season and gave Newcastle the much needed foundation to build a squad capable of challenging near the top.
Newcastle boasted a midfield combination of Cabaye and Tiote that many lauded, at the time, as one of the best combinations in the league. It was hoped that Newcastle would then add more quality to a squad that was already promising so much.
Unfortunately, the 12/13 Summer window led to the only significant signing being Vernon Anita, perhaps establishing to the likes of Cabaye that Newcastle were not a club serious about competing.
After two years at a club where he had witnessed ambition quickly deteriorate to pathetic money-grabbing and insulting name mistakes, Cabaye's desire to leave was understandable.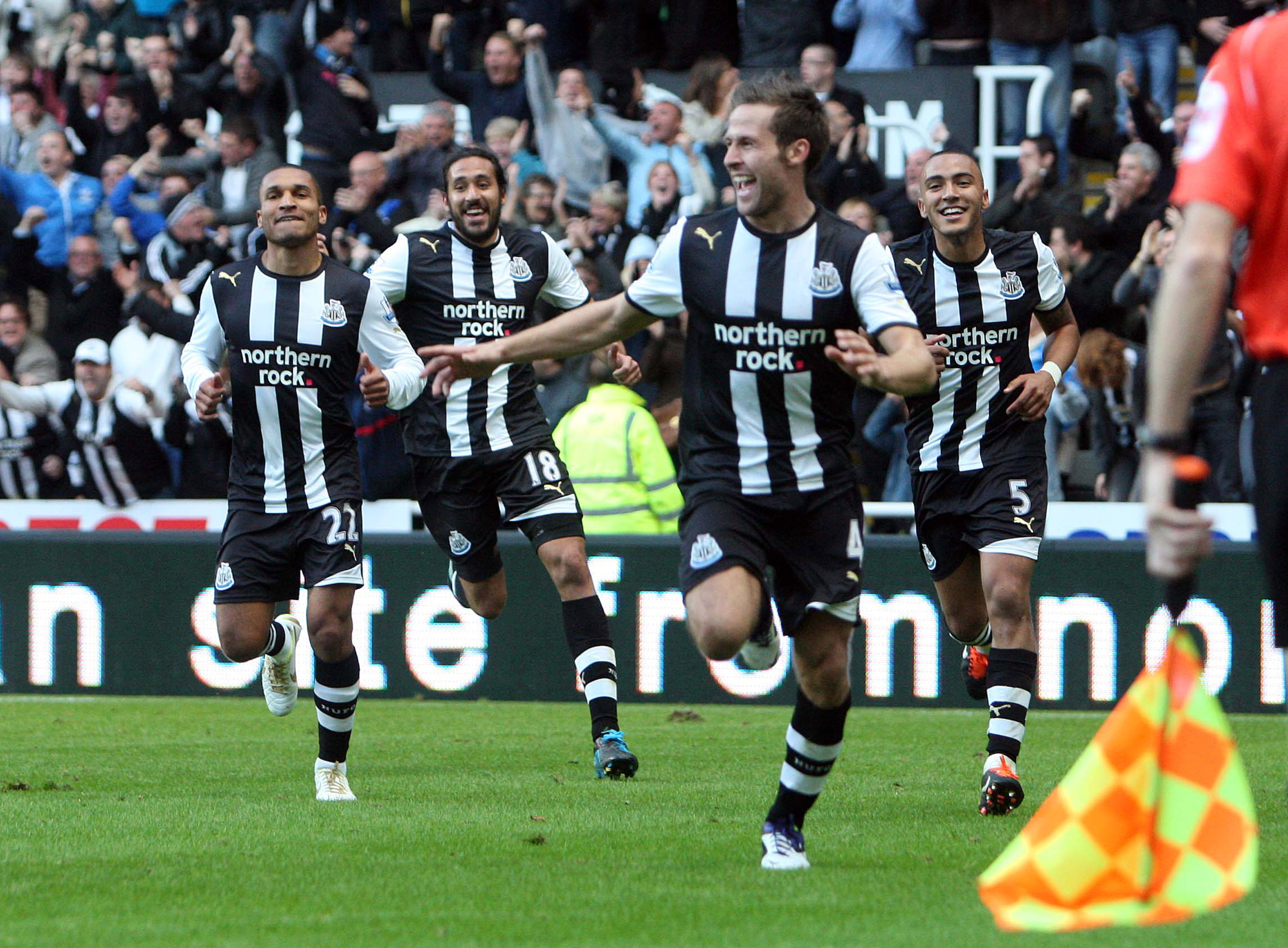 This attitude has unfortunately become ingrained in Newcastle's DNA, where fans will ultimately understand if a player wants to go on to try and achieve something. This is a far cry from the days where Enrique and Cabaye were lambasted for their willingness to leave.
I hope Cabaye is remembered fondly in the annals of time because he, like Wijnaldum and Saint-Maximin, was one of those rare players who allowed glimpses of what a proper Newcastle United could be.
The truth is, even after seven years, Newcastle have never properly replaced Cabaye.
The Frenchman provided the type of play that the current team is desperately crying out for. He was the complete midfielder for passion, attack and mucking in with defensive duties. Even on their best games, I doubt we'll ever see something of Cabaye's standards from the likes of Hendrick or Shelvey.
There was a time in Newcastle history where set-pieces weren't just a time of gritting your teeth and readying yourself to witness Jonjo Shelvey blasting the ball over the bar or hitting the first man. Under Cabaye, you waited with bated breath to see what brilliance he could summon. There was always a level of trust with The Dreamboat that he could produce something to remember.
Of course, one of the greatest set-pieces he delivered was his free-kick in the 3-0 demolition of Manchester United – his best moment in a black and white shirt for me:
I remember clearly that there was a real fear that Newcastle were losing their grit when Kevin Nolan and Joey Barton left to be replaced by our 2011 signings but Cabaye made the midfield his own.
How very Newcastle United to have not replaced a player who left in his prime for a hefty price of £19m and has since retired.
We can only hope and pray that we witness a time soon where players of Cabaye's quality want to come and stay at Newcastle.
Happy retirement Yohan!