Sean Longstaff has not been the same player since Steve Bruce became manager.
There have been arguments that his regression is down to his injury but, in my opinion, there are too many elements of regression from him that simply constitute as injury related.
Under Rafa Benitez, Longstaff was being compared to the likes of Michael Carrick and was linked to Manchester United for £30m. Under Steve Bruce, Longstaff looks like a player out of his depth, who you'd be lucky to get £5m for.
The fact is, many players have deteriorated and regressed under Bruce and, being the young player that he is, Longstaff has been unable to lean upon experience to make the required step forward.
People may be keen to point out at this juncture that Saint-Maximin is the same age as Longstaff and is showing his stardom but context needs to be considered here. For one, Saint-Maximin's role, playing style and, arguably, ability is vastly different to Longstaff. Secondly, though they are the same age, their development has been completely different. Saint-Maximin has had a longer time playing at a higher level and hasn't been in a situation where he's played at a high level under one manager, been injured, and then played under a new manager.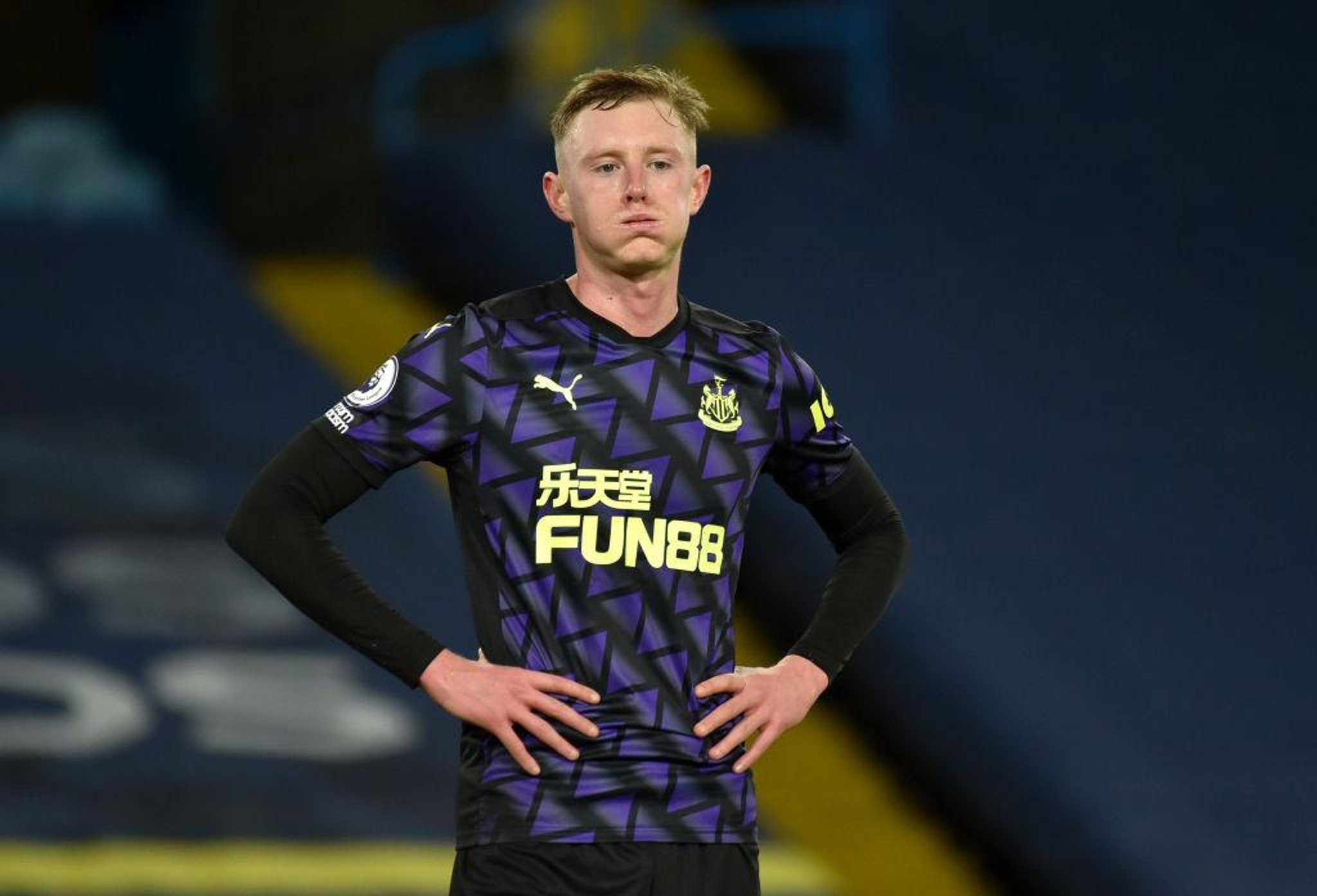 Longstaff has become a bit of scapegoat amongst the fanbase during Bruce's tenure and, if social media rumours are to be believed, Bruce has also made him a scapegoat.
The Shields Gazette's Liam Kennedy reported last month that Bruce and Longstaff have had a bust up after the Sheffield United game due to the manager levelling blame for the defeat on the young midfielder.
It seems that during this bust up, Longstaff had some choice words to say about Bruce also and I would have loved to be a fly on the wall for that interaction!
Given that Longstaff has now been absent from the first team since that match (he hasn't played a single minute of our last EIGHT games!) and our midfield has been far from impressive for a majority of those matches, it is certainly interesting that he hasn't been given a chance in the new setup.
It can hardly be claimed that Shelvey or Hendrick have established those midfield places for themselves. Both players have continued to be frustrating but they, however, haven't been stripped of first team appearances in the same vein as Longstaff.
It is also interesting to note that Matty Longstaff has also been stripped of any first team appearances. The younger brother was given a start against Arsenal after his older brother's rumoured tiff but has suffered the same fate of no appearances since.
It isn't too much to assume that if Sean did have an argument with Bruce, that Matty would be dragged into it also given their family ties. In fact, I wouldn't put it past the petty Bruce to have started Matty directly after the Sheffield United match in an attempt to show up Sean.
With whatever happens after this season, be it survival or relegation, I think it's imperative that Steve Bruce is replaced as a matter of urgency. I think it would be a very sorry situation if we lost two young local lads who have shown their potential before to the management of Steve Bruce.