Steve Bruce will tell you that our draw at West Brom is a 'point gained' and solid result, but the reality is it's an absolutely disastrous one.
Why? Because Fulham have just come away from Anfield with a 0-1 win over Liverpool.
One manager set up to get a point against an abysmal Baggies side who've conceded 56 goals this season, the other had total belief in his team and set them up to win against the Champions.
Ok, Liverpool are on a shocking run of form, but the fact we settled for a draw and allowed our biggest relegation rivals to gain two points on us when this weekend's fixtures worked in our favour speaks volumes. One side is playing well and on the up, the other is being led by a deluded and incapable manager who was "really, really pleased" with our result at The Hawthorns.
As a result, Fulham are now just one point behind us in the table with significantly better goal difference: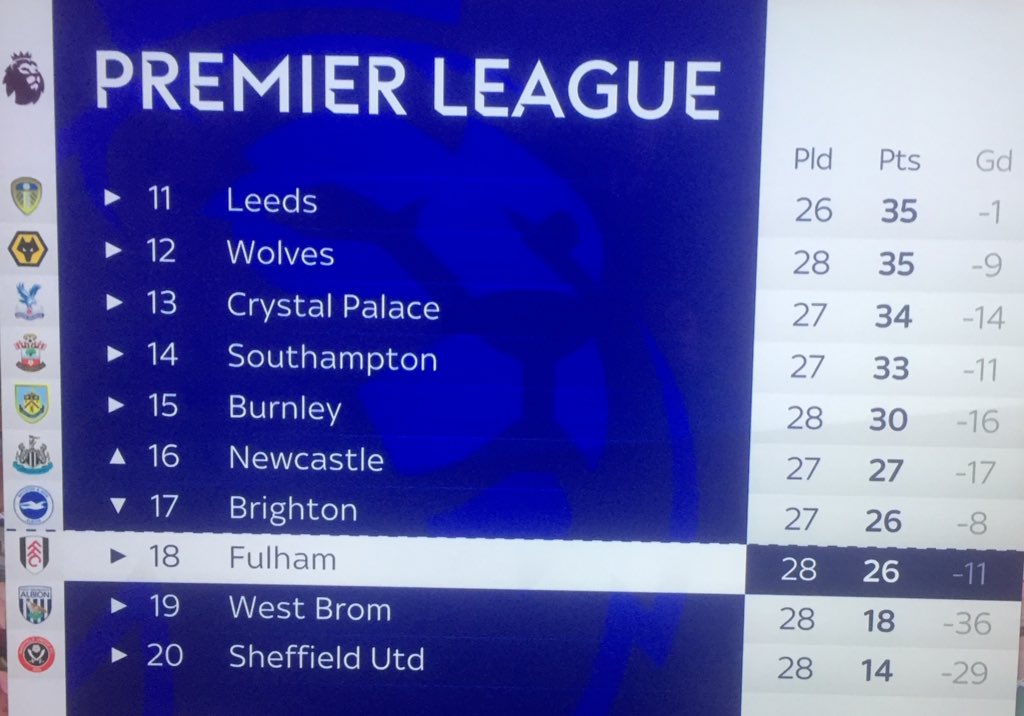 Brighton's late defeat to Leicester last night seems all the more important now, however they have plenty winnable fixtures to come and, like Fulham, look like a side capable of turning good performances into points.
Steve Bruce deserves a bucket load of criticism, but Mike Ashley and Lee Charnley need to wake up and smell the coffee.
You'd think we'd have learned our lesson by now, yet here we are sleepwalking towards a third relegation of the Ashley era.
What a complete and utter shambles.