"We know that other clubs briefed heavily against it. Because they were jealous."
This is what Amanda Staveley told The Athletic's George Caulkin in July last year when asked if the likes of Liverpool and Tottenham had made efforts to block the £300m deal.
The "absolutely devastated" and "angry" Dubai-based businesswoman gave an emotional interview just days after the Saudi-backed bid to buy Newcastle collapsed, however her comments on outside influences seem more relevant than ever just nine months later.
Why? Because the European Super League was concrete proof that the 'big six' want to remain exactly that.
They don't want competition and won't let any potential rivals eat at the same table as them – hence their push towards a closed-shop system that sees them secure huge payouts no matter how well they perform.
The ESL may well be dead and buried, but that doesn't change what's gone on here. These clubs want complete control and to form a cartel that guarantees them finances no one outside their bubble can compete with; hence why they saw a Saudi-backed NUFC as a major threat.
It was well documented last year that Liverpool and Spurs intervened, attempting to block a takeover that would've transformed us into one of the league's most wealthy clubs.
The likes of Leicester, Everton, West Ham and Wolves have all threatened the 'big boys' in recent seasons, so the prospect of another contender was clearly not welcomed.
Ironically, the Premier League have helped create this beast that is the 'big six', yet it's that animal that threatens to eat them alive. They've had too much power for too long, and revelations on the ESL only strengthen Staveley's comments last year.
Some called it 'sour grapes' and an far-fetched conspiracy theory when she first spoke out against the 'big six' sides plotting against the Saudi-backed bid.
Premier League chief executive Richard Masters also denied such claims at every opportunity, however events over the past week say everything you need to know about the power-hungry owners scared to lose their place at the top of the footballing food chain.
I have no doubt that big six clubs did their utmost to block a Saudi takeover at St James' Park and sincerely hope that arbitration hearing helps prove that.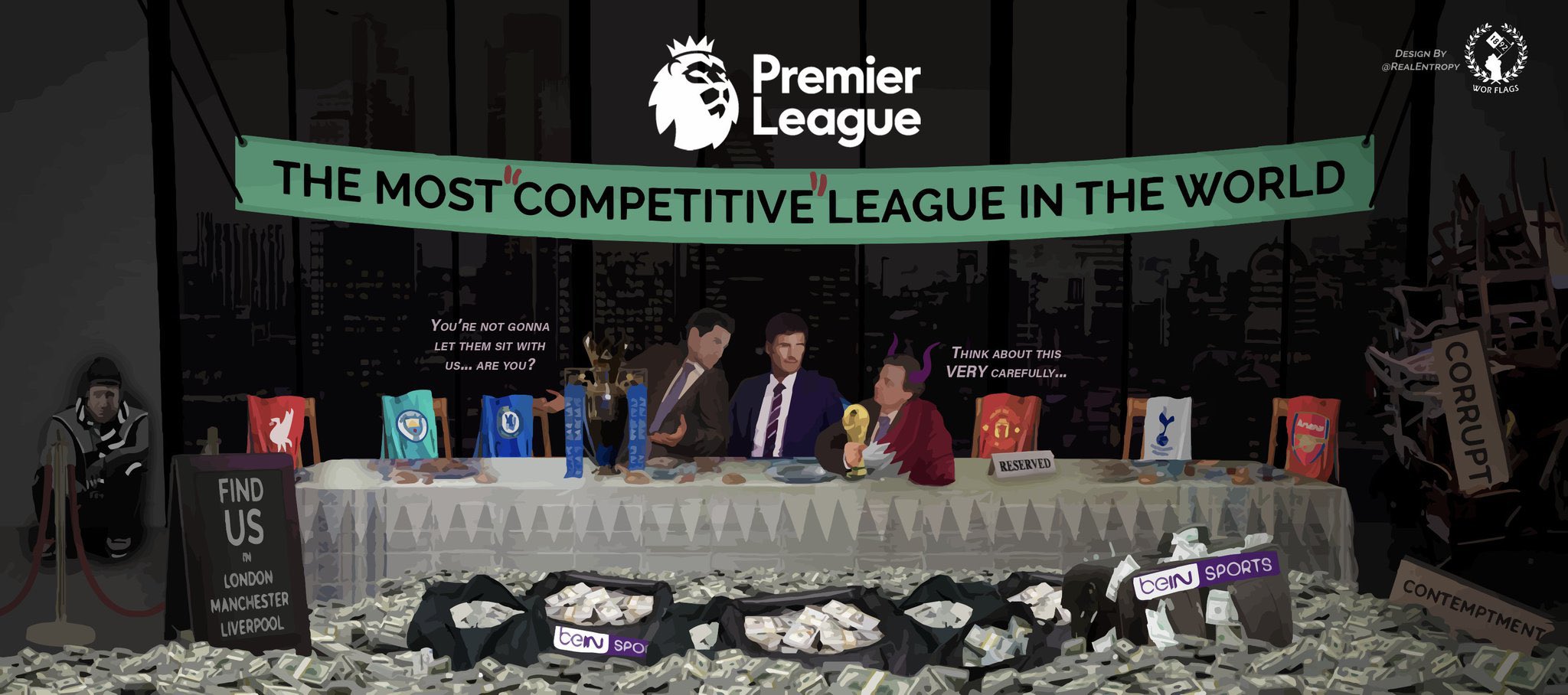 Follow us on Twitter (@NUFCBlogcouk) and on Facebook HERE