When the Chelsea team sheet was read out ahead of their trip to Real Madrid on Tuesday night, one player's name was never expected to be on it.
An England international, with bags of talent, who attracted the interest of German giants Bayern Munich just six months ago, was nowhere to be seen and not an eyebrow was raised…
I'm talking, of course, about Callum Hudson Odoi.
It's astonishing that a man who was valued at a huge £70MILLION last summer and made his England debut at just 18-years old, is now being discarded to a cameo appearance every now and again.
Since Thomas Tuchel's arrival, Hudson-Odoi has seen his chances limited; a talented pecking order of Timo Werner, Christian Pulisic, Hakim Ziyech and Kai Havertz has left the youngster with just 10 starts this season.
He needs a move away, and there's no reason why we shouldn't be the team to offer him that opportunity.
Now, I'm not expecting Mike Ashley to sell one of his high street stores and bankroll a bid to bring him up North, but there's no reason why a loan deal shouldn't be on the table.
Regular Premier League football is something that would benefit both parties, just take a look at the emergence of Joe Willock since he swapped London for a temporary life in a black-and-white world.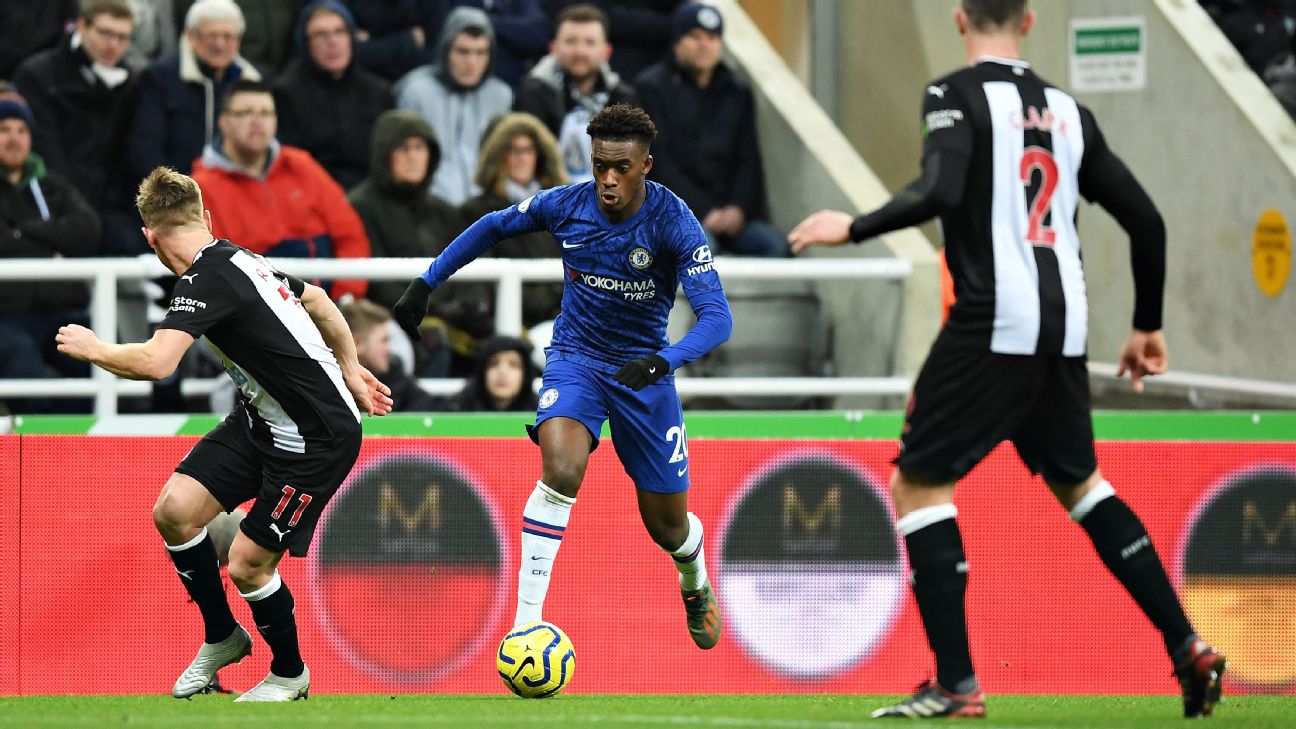 Alongside the likes of Saint-Maximin, Almiron and Wilson, he could rediscover his form as part of an exciting attacking lineup while captivating the Geordie nation in the process, becoming a real cult hero before swanning off back down South to fulfil his real career ambition.
These are the sort of players we should be looking to bring to Newcastle this summer, with or without a takeover. Loan deals aren't ideal and can be bittersweet, but they could make sense this summer if we're stuck with you know who and a limited budget.
The move makes sense, which, unfortunately, is something Mike Ashley has found hard to come by since buying the club 14 years ago.
There is no reason why we shouldn't be busting the gut to have players like Hudson-Odoi strutting his stuff at St James' Park next season.
With a full capacity expected to be back on the terraces by August, an electric player like him would certainly get the crowd excited after more than a year watching NUFC from the living room wilderness.
Follow us on Twitter (@NUFCBlogcouk) and on Facebook HERE