Since that dreadful day down in Brighton when the vast majority of us thought we were done and dusted and Championship bound, the revival has been nothing short of miraculous. I'm not sure that any of us could have foreseen that we're probably safe with 3 games to play.
There have many reasons been put forward for the escape. The return of ASM and Wilson. The switch in formation moving Murphy and Ritchie to wingbacks and the form and goals of Willock. All the aforementioned players have certainly played their part and are worthy of the praise they've gotten.
But there is another for me that deserves a huge amount of our respect and thanks and he's a Geordie as well. Step forward Paul Dummett. Not the most fashionable or technically gifted players at The Club but one that is as valuable as any other as has been seen in our escape run.
I often hear John Anderson on Radio Newcastle's Total Sport refer to him as a player that just loves to defend. He also calls him a proper defender and one that plays to defend. I completely agree. If Dummett was playing in a previous era when tackling was allowed he'd be a superstar.
I don't say that lightly. After all he's not that quick. Pretty one footed and reasonable in the air. But he can tackle and he knows how to defend and where to defend from and I'd be as bold to say he's been as good as anyone in recent weeks and one of the big reasons we've survived.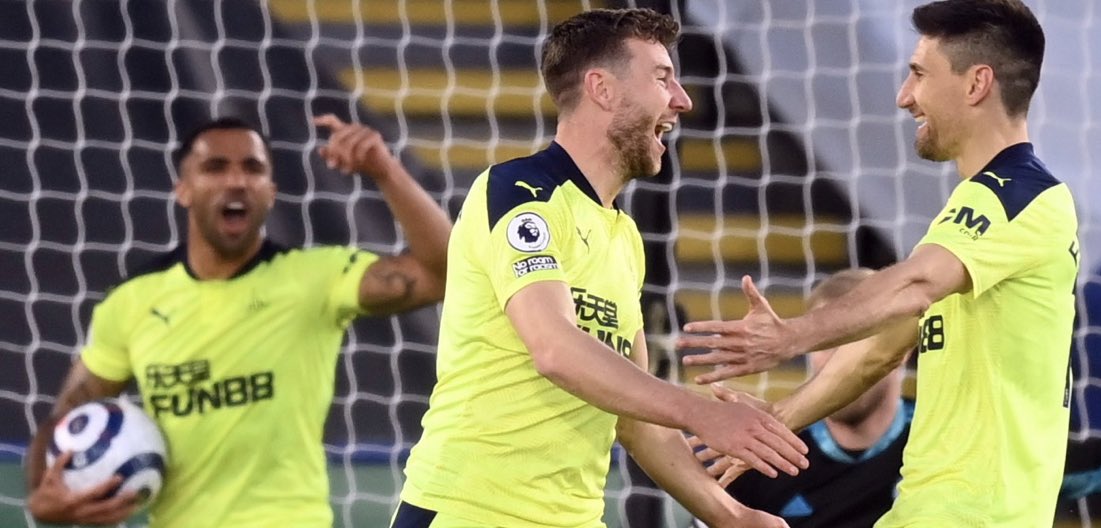 His goal last Friday against Leicester was only his fourth for The Toon. But look at the other two Premier League goals he has. One against Liverpool and one against Man. United. He certainly can pick his opposition.
He first came to my attention when he signed for the other footy team that play in black and white, St. Mirren (It's a long story that I'll tell you sometime!). He was loaned to The Buddies back in the 2012/13 season and made 36 appearances in all and scored 2 goals.
That season he was part of a Saints side that won the League Cup beating Hearts 3 – 2 in the Final. The winner actually coming from another Toon loanee Connor Newton. Dummett was also instrumental in the victory with a superb left-wing cross to Stevie Thompson for the second goal.
After his return to the Toon, he made his full debut in an FA Cup Tie away at Brighton on 05/01/2013 before coming on as sub in the opening game of the 2013/14 season against Liverpool for his Premiership debut.
Since then, he's made almost 200 appearances for the first team which surely would have been more had it not bee for some long-term injuries and he's also captained the side. He picked up 5 caps for Wales along the way due to his Welsh Grandfather as well.
All this and he's still only 29 years old. I give you Paul Dummett, one of our own.
Follow us on Twitter (@NUFCBlogcouk) and on Facebook HERE