The Newcastle United Supporters Trust (@NUST) have responded to the explosive takeover statement released by Mike Ashley last night.
While they agree with the club's fight for transparency and demand that the upcoming arbitration hearing is made public, they point out the hypocritical nature of Mike Ashley's message to the Premier League – describing his sudden push for communication as a 'grotesque spectacle' given the way he has neglected us fans over the past 14 years.
The supporters group also reveal the false promises they received from EPL chief Richard Masters in a meeting last year, insisting that he pledged to provide more clarity on last summer's Saudi takeover saga in due course.
Over 12 months later, the Premier League CEO has remained tight-lipped on the matter, with the EPL continually offering nothing more than a 'no comment' when pressed for an explanation or update.
Here's the NUST's response to Mike Ashley's Thursday night statement in full, hitting the nail firmly on the head in the final two paragraph's in particular: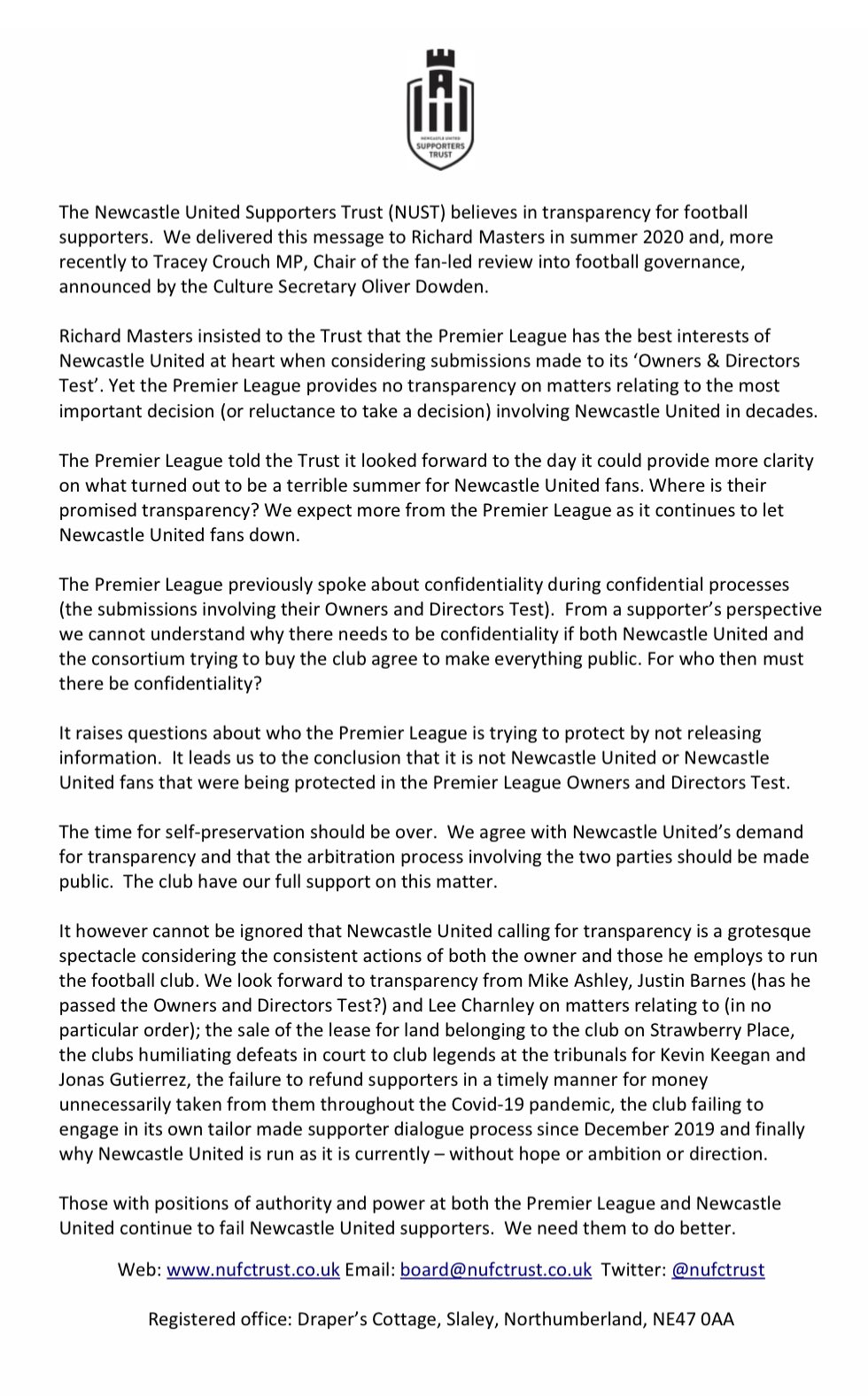 Follow us on Twitter (@NUFCBlogcouk) and on Facebook HERE