After seeing a loan move to Bournemouth collapse at the 11th hour, Freddie Woodman has made it to our training camp and will take his place between the sticks for the first time in two years ahead of tomorrow's first pre-season friendly of the summer.
The Chronicle report that he's set to start, with Steve Bruce splitting his squad into two as we face York City and Harrogate Town at 2pm on Sunday.
The proposed move to Bournemouth may well be resurrected, however it's got to be in serious doubt now Martin Dubravka has suffered a suspected broken metatarsal – making him a serious doubt for our opening fixtures of the 2021/22 season.
With that in mind, this is a huge chance for Freddie and one he's been waiting for, giving him the chance to finally stake a claim for the no.1 spot – albeit temporarily – at Newcastle United.
Logic would say Darlow starts in our opening day clash with West Ham, especially as he did little wrong when deputising for Dubravka at the start of last season. However, there is no doubt at all that Woodman has enormous potential and perhaps the time is right for him to take his opportunity with both hands, literally!
It's been, as the title states, two years since Woodman pulled on a NUFC shirt. Some would say that's long overdue. But, two years ago he probably wasn't ready. Now though the situation for last season's Championship Golden Glove winner it's different.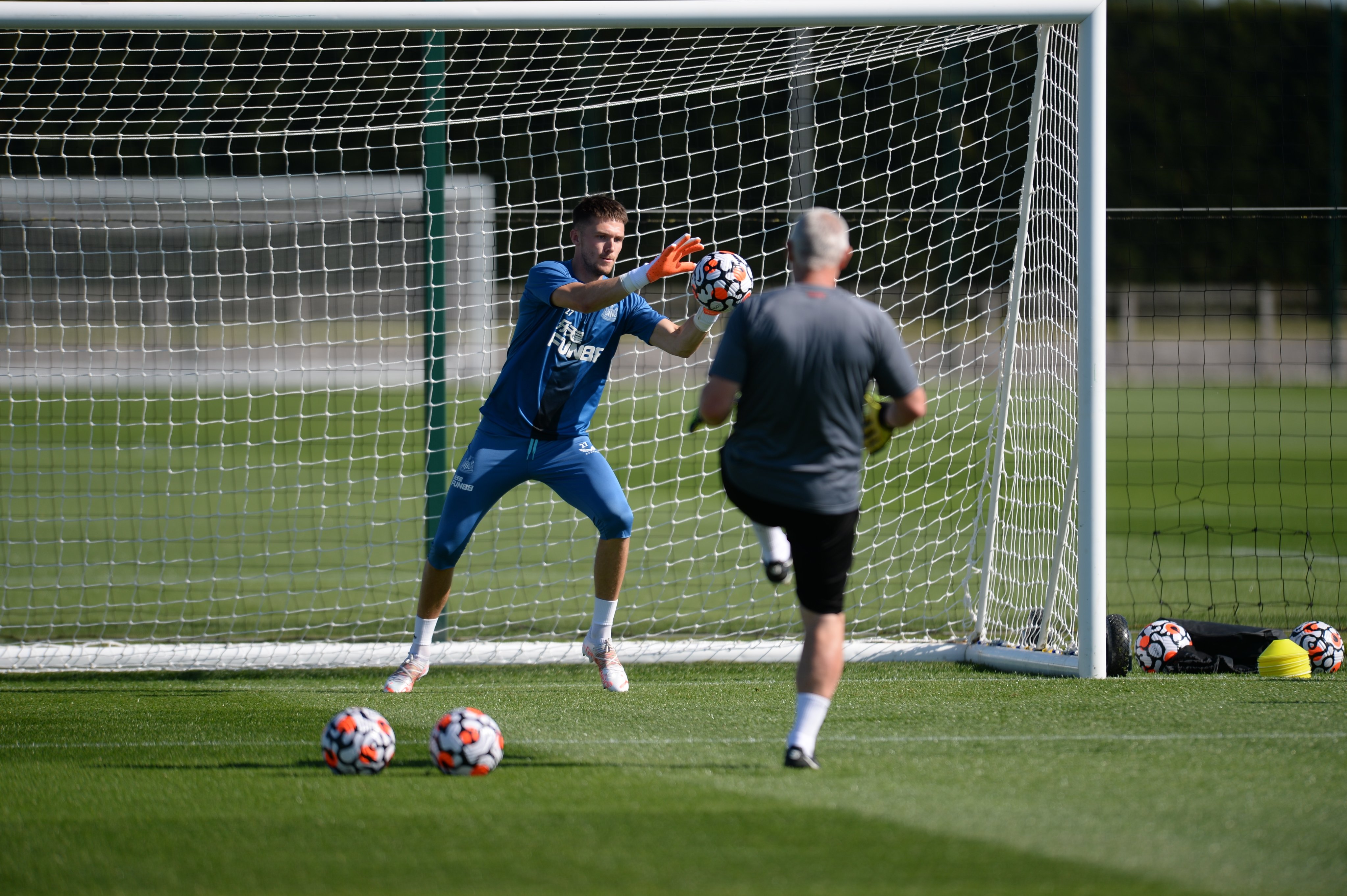 The Championship is a tough, tough league and for Woodman to come through that season at Swansea last campaign only strengthens his position. For me now is his time. Darlow is a fine shot-stopper but he's not a commanding keeper in the way Dubravka is. Woodman looked flimsy a few years back, but second tier football will have surely seen that part of his game improve
In essence, I felt the move to Bournemouth was a masterstroke for NUFC. There's no doubt he'd have been their no.1 under new boss Scott Parker, but he'd still have been our asset. There's also no doubt, or at least I hope there's none, that he was happy to retain his overall NUFC status as a loanee for another year.
That smacks to me of a young man that has set his heart on becoming a Premier League starting keeper with The Toon. Perhaps he may well now get that chance a little bit earlier than he thought.