Newcastle United have released our new Castore away kit ahead of the 2021/22 campaign… and it has already gone down very well with the fans!
The stylish design sees black and dark blue horizontal print with gold trimmings and a white collar, making it unique to anything we have had in the past.
New number nine Callum Wilson has been pictured donning the fresh attire alongside Jamaal Lascelles, Miguel Almiron and Jacob Murphy – probably because we've got no new signings to try it on!
Take a look at the new shirt for yourself here, along with the bright orange goalkeepers kit: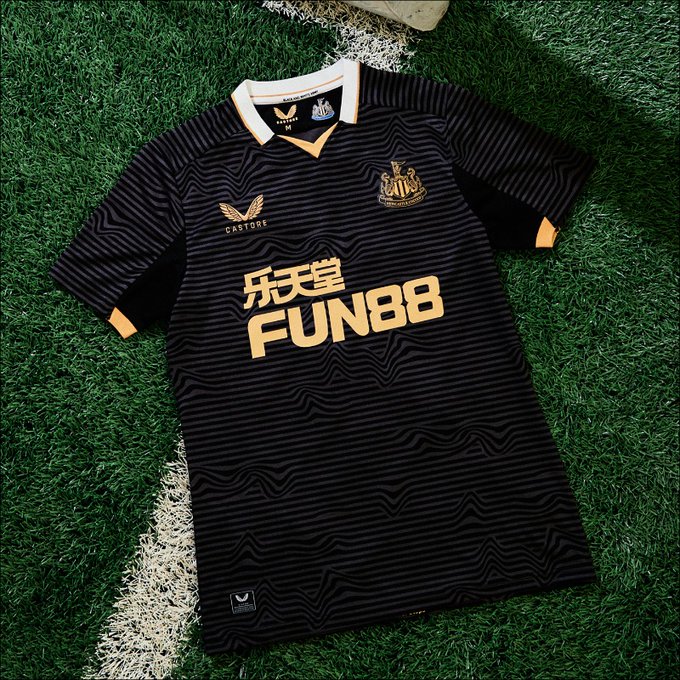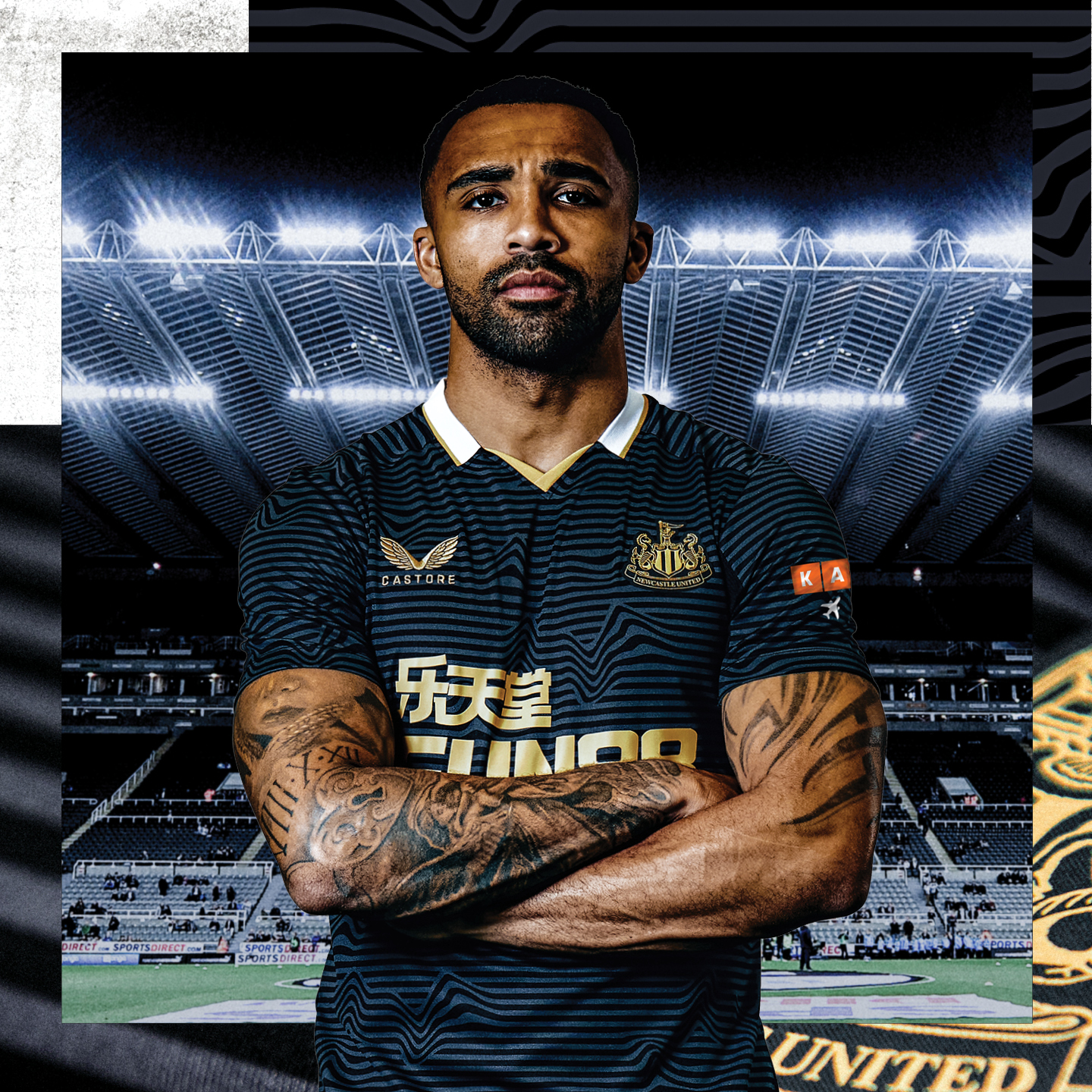 Here's what Toon fans have had to say on Twitter in response, with the general theme being it's a lovely kit – but VERY expensive and hardly worth buying when the club haven't bothered to invest in new signings:
Why would I spend my money supporting the club in any way when there's nothing at all to get excited about? This club has taken for granted its support for far too long.

No new players but at least the away shirt is mint…

Alright that's stunning….Buy some players and I'll buy it, ok?

Beautiful kit. Shame about the main sponsor though, and the price fans are expected to pay for it. Don't think it's fair for a fan to spend more on a shirt than the club's spent on transfers this summer.

Beautiful strip to be in while getting hammered by more ambitious teams like Brentford and Norwich! MAKE SOME SIGNINGS AND INVEST IN THE TEAM

At least sign some players and put a competitive team out on the pitch instead of just unveiling expensive club merchandise. Why will supporters buy them when the club can't even compete with the newly promoted sides on the transfer front?

Is that new shirt going to keep us up?? Disgrace of a club.

Where's the money going? Why are we paying more than Wolves for merch from the same manufacturer?

Unreal, but I couldn't care less about the kits when we've made 0 signings

Would be better if we seen Willock in the kit…

Nice. At least we will be **** in style this season.
Castore promised to make shirts specifically designed for Newcastle when the deal was announced last month, with old supplier Puma often cutting and pasting templates from other clubs rather than come up with anything original.
In my opinion, it's so far, so good from the British manufacturer, and I'm already looking forward to seeing what they conjure up for our third kit!
Saying that, they might need to explain why we've been asked to pay more than Wolves for a fellow Castore kit…