For anyone who wasn't aware, Mike Ashley is a liar and a selfish manipulator.
The latest evidence for this, if any was needed, is that Newcastle United have actually been one of the Premier League clubs least affected by the pandemic.
The Swiss Ramble revealed a number of financial statistics about Newcastle in comparison to other Premier League clubs and the news really makes a mockery of Ashley's narrative of us struggling to make ends meet.
As is the case with many clubs, we made a loss due to COVID – but we were the 6th least affected club with a £26 million loss in the 2019/20 season.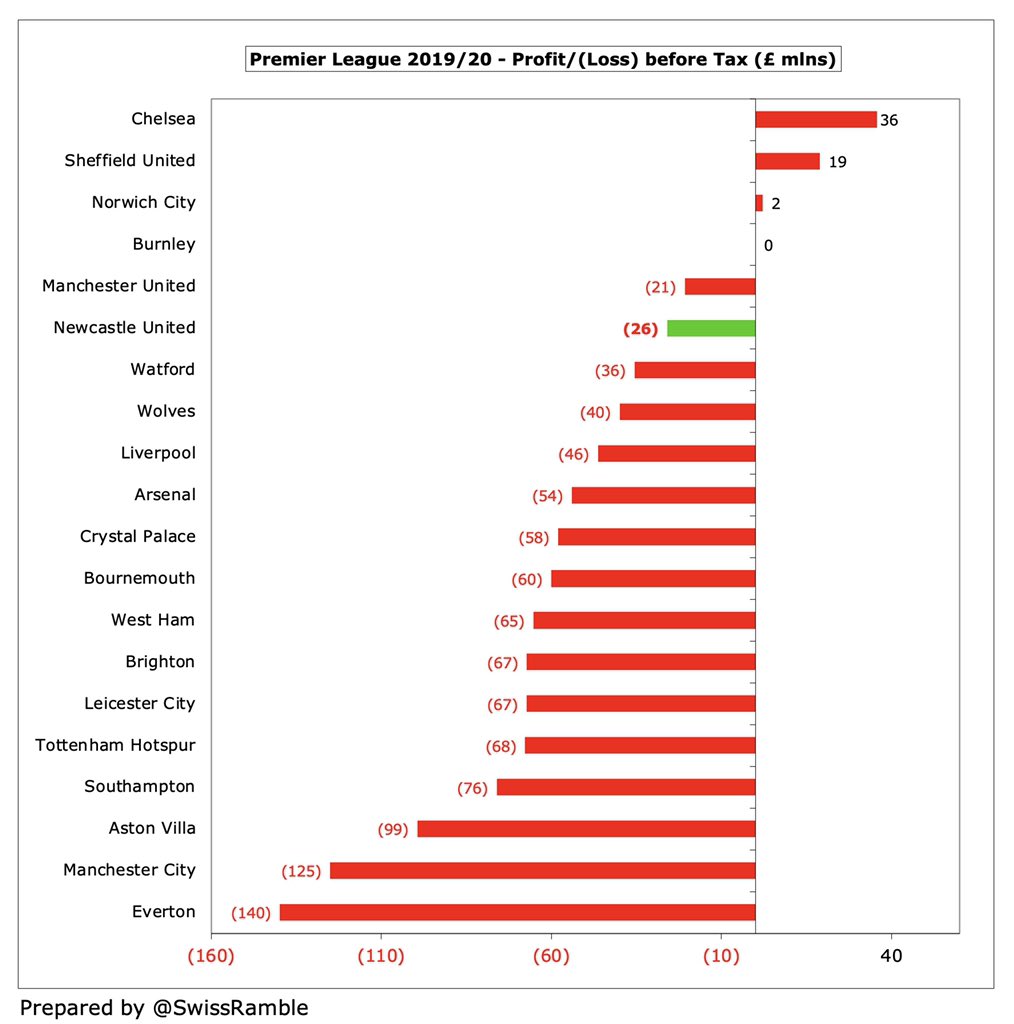 While this sort of loss is hardly encouraged, it cannot be ignored that a majority of the league had over double of our losses with Everton hitting a walloping £140 million loss.
Now, there's nothing wrong with batting clever during times like these, but it's incredibly wrong to use this as an excuse to twiddle your thumbs and do nothing. When the likes of Crystal Palace can spend £50m plus, there is no excuse for our idleness.
To add insult to injury, we have made a profit of £94 million from the last ten years with only Tottenham, Manchester United and Arsenal doing better.
With a profit like this, there is absolutely no excuse for not investing in the club further.
We know Ashley wants out and has had all of his eggs in a Saudi takeover, but we've also been told he'll always spend the money generated by the club – so where's it all gone?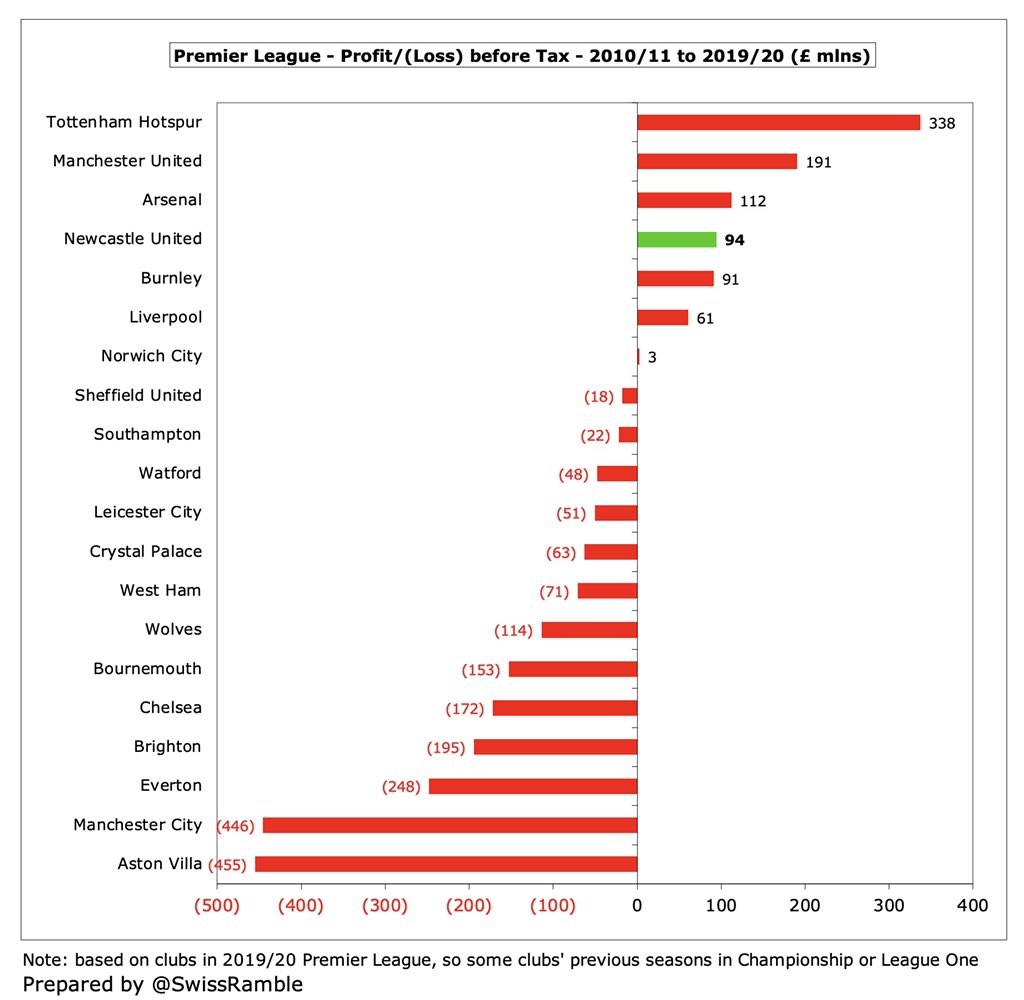 This profit is just one million pound off what Leicester City have used to invest in a new training ground, self-described as "the best training facility in Europe".
So, to put that into perspective, we could have significantly and comfortably invested into the club for some time now. We could have invested money into improving Benton (which would cost less than creating a whole new facility), invested into our youth, invested into our management or spent more on playing staff.
Personally, I feel a profit like this should be invested into the background infrastructure but this money shows exactly why there's such a problem with us still having so many Championship signings still playing for us.
If we had sold and bought more intelligently then this sort of profit would largely still be the same. For example, if Gayle had been sold while his stock was high and we bought someone like Rondon when he was relatively cheap, the positive knock on affect would have been significant.
If the point wasn't already clear by now, the 2019/20 accounts show how our revenue compares to all other 19 clubs. Swiss Ramble not only highlight that most clubs' revenue was 'significantly down' this year, yet we sit behind only the 'big six' and Everton, making you question once again – where's the money gone?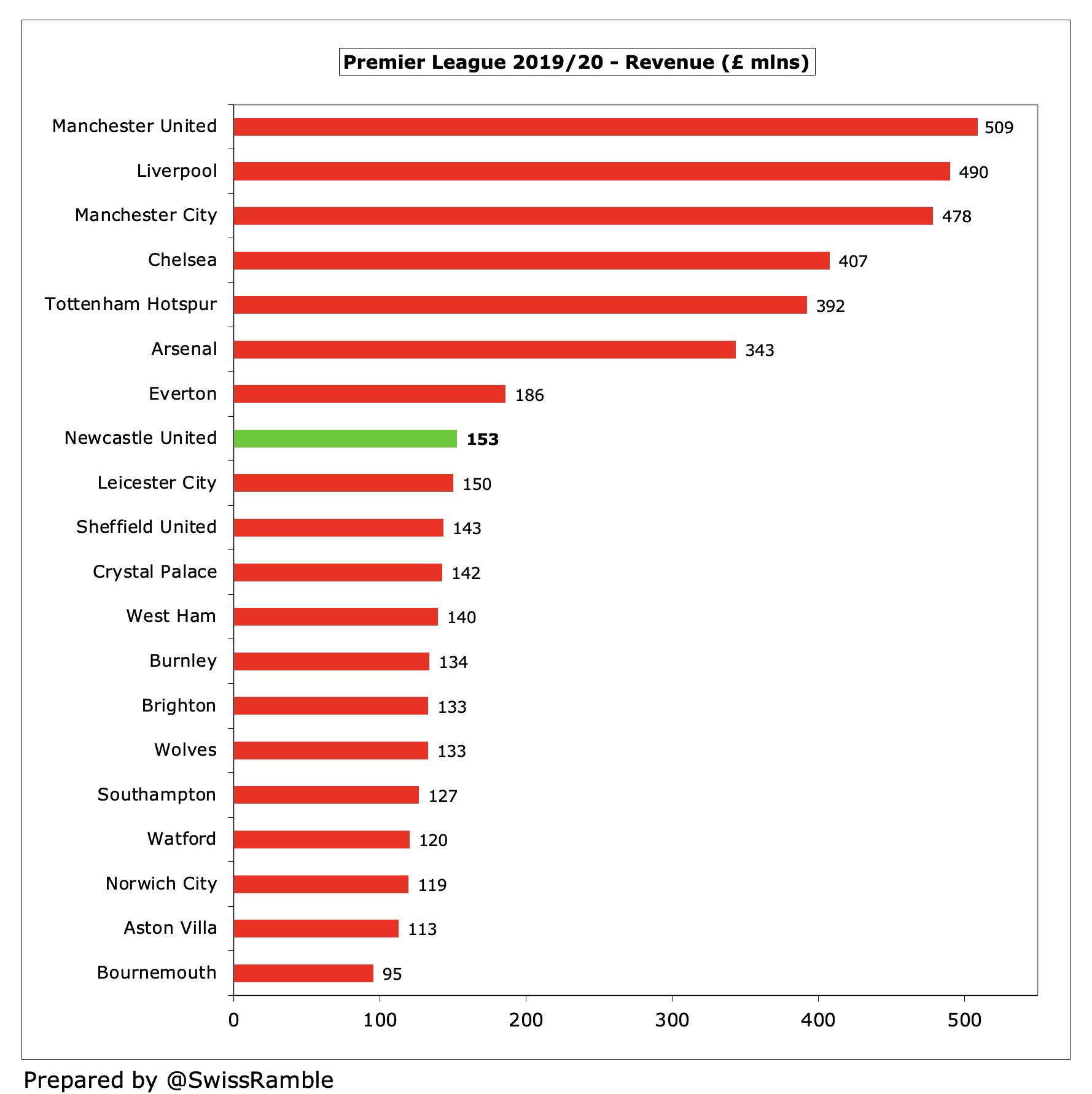 Regardless of what could have specifically been done in the past, the fact is that we're being sold a lie that we are a struggling club having to constantly 'cut our cloth accordingly'.
We have the money to invest in our training ground and we have the money to compete with Crystal Palace, Brentford and other Premier League clubs comfortably outspending us.
COVID isn't the reason we aren't spending. Mike Ashley is a liar and continues to make a mockery of us all.