It was confirmed on Monday that the Sports Direct signs at St James' Park were finally coming down.
The huge one under the big screen – in the corner of the Leazes End – was the first to go, and new pictures have now arrived of two more areas being stripped of those hideous red and blue letters.
Fans walking through the concourse this morning have revealed that the Milburn reception no longer has that massive Sports Direct sign at the top of the glass window.
Elsewhere, pictures have also emerged of the East Stand – where the giant letters either side of 'Newcastle United' are in the process of being removed.
See both images below: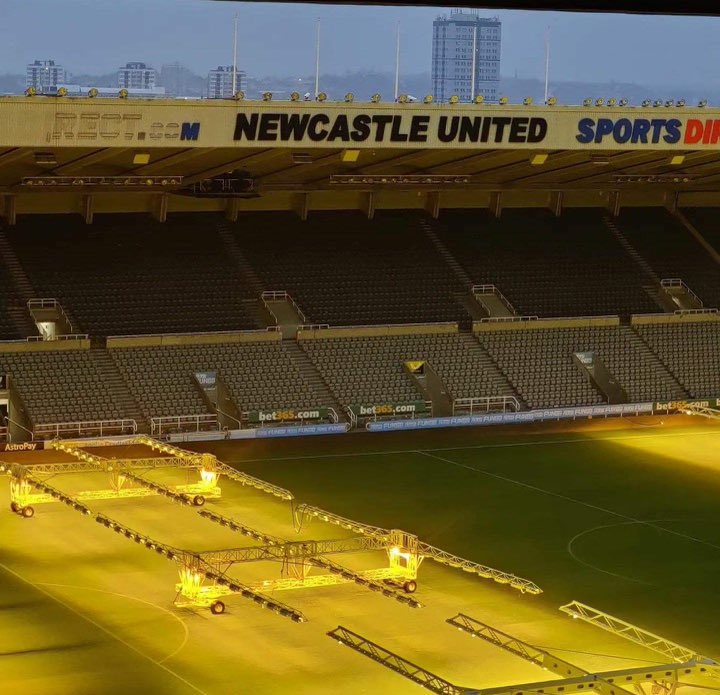 All sign are expected to be gone by the time we host Manchester City on December 19th, while Sports Direct has also been erased from the official partners list on the clubs website.
Mike Ashley may be gone, but the existence of his pride and joy all around the ground hung about like a bad smell.
It may seem like nothing to those on the outside looking in, yet this really does signal the end of a truly miserable era – and the beginning of an exciting new one at St James' Park!