Kieran Trippier is first through the door in January, marking for an excellent start to the window for Eddie Howe. This is an extremely important month for the club, as we still have a good chance of staying in the Premier League if we can get it right.
Trippier adds experience to the squad, but I would like us to also sign players with potential to grow with the club.
The five players below are the ones I would target if I was involved in our recruitment this month:
Benoit Badiashille – CB
It seems that we are attempting to sign a left-footed centre back, with Sven Botman rumoured to be the priority target. The Dutchman would be an excellent signing and a coup, but if we are unable to get him to Tyneside, there is another player in France worth targeting. 
Badiashille is a more raw talent than Botman, with less experience. However, the 6ft 4′ defender has the attributes to perform very well in Eddie Howe's system. We are trying to build play from the back and the 20-year-old Frenchman is a progressive passer of the ball. He averages 6.2 progressive passes per ninety minutes, more than Botman's 2.9. 
However, he is less effective in the air with an aerial duel success rate of 65.4% compared to Botman's 74.5%. In our current position, it is clear why we are targeting the Dutch defender, as he is more likely to hit the ground running. That said, Badiashille could be a more exciting pick up this month.
Aaron Hickey – LB
This could be a good deal for us to look at. Aaron Hickey is one of the most promising young Scottish players at the moment. He has gone to Italy to gain experience with Bologna and he has impressed in Serie A. 
He has been linked with Celtic and Aston Villa, but he could be a very good signing for us, at the age of 19. There is clear potential and he has shown proficiency in both halves of the pitch during his time in Italy. This season, he has been used in a number of roles down the left wing, showing his versatility.
Hickey has scored four times in Serie A, which is very impressive for a full back. He has an eye for goal and can either underlap or overlap the winger playing in front of him. His passing accuracy of 86.6% shows he can be trusted with the ball, which will make him a good fit for Howe's system.
There are raw attributes he will need to work on, but his potential is huge. This could be a very smart pick-up for a low price.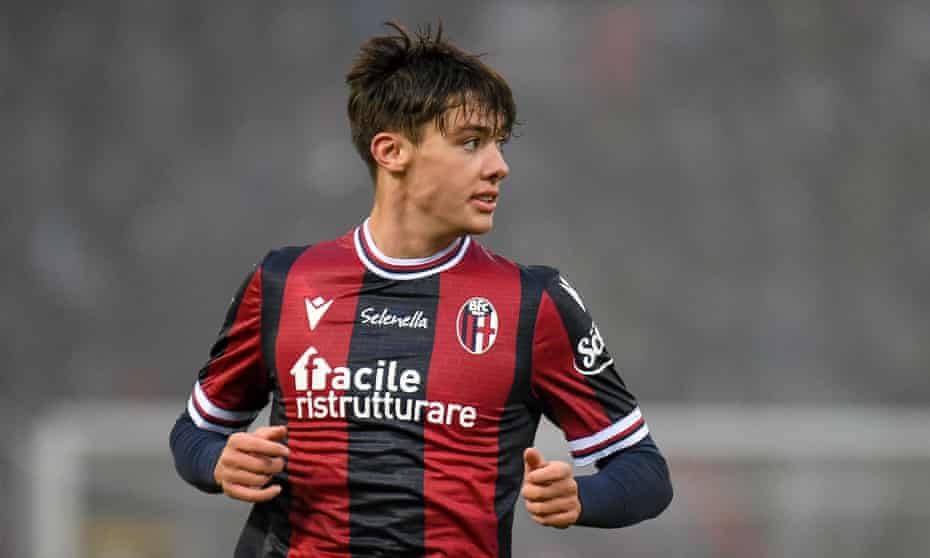 Seko Fofana – CM
During the last 12 months, there is an argument to make that Seko Fofana has been the best player in Ligue 1. That is certainly the case outside of PSG. At the age of 25, it could be the right time for him to leave Lens and test himself in the Premier League.
This season, he has added a bigger goal threat to his game with five league goals. It is his passing and drive that will appeal to Eddie Howe. He averages 6.84 progressive carries per ninety minutes. In the final third, he averages 0.2 non-penalty expected goals and 0.1 expected assists per ninety minutes.
Jonjo Shelvey has been good under Howe, but Fofana could be a great foil for him in the middle of the park. He would add energy and drive that we don't currently have. Given the financial vulnerability in Ligue 1, this could be a deal worth doing this month.
Fofana is well travelled, having played for Fulham in the Championship and Udinese in Serie A. That should help him adapt quickly to Premier League football. 
Charles De Ketelaere – CF
At the age of 20, Charles De Ketelaere could be the next star of Belgian football. He is already starring in the Belgian top flight and has the ability to thrive in the Premier League. Leicester City have been very good at scouting in Belgium, with the signings of Wilfred Ndidi and Youri Tielemans showing this. They have been linked to De Ketelaere in the press.
He is a versatile forward capable of playing in any of the roles across the forward line. He is probably best in a central role, but can perform well on either flank. This season, he has contributed nine goals and six assists in the league, at a rate of a goal involvement every 120.9 minutes. 
De Ketelaere played in the Champions League this season, thus he has experience at the very highest level. Given the league he is playing in and his potential, this could be a well priced deal for the club to pull off. He would add another goal threat to the squad, which we lack, especially without Callum Wilson.
Eddie Nketiah – ST
This wouldn't be the headline grabbing striker signing that supporters will be hoping for this month, but it could be a shrewd piece of business. Nketiah is looking to leave Arsenal and he has months left on his contract. This means it will be a relatively easy deal to do.
In the short term, he has the quality to score goals and provide competition for Callum Wilson, without demanding guarantees about his place when the number nine is fit. In the long term, he could develop into a very good Premier League striker. He is also a close friend of Joe Willock, which could help both players perform on Tyneside.
When he plays, his goal record is good. He scored five goals in the EFL Cup this season. The issue for Nketiah has been a lack of minutes. As a homegrown player with potential for a low fee, he would be a great signing for us to increase our strength in depth up front.