Heading into yesterday's game with Leeds, it was already well documented that the club were looking to bring in at least one centre-back, another left-back and a central midfielder.
Frustratingly, our mammoth win at Elland Road came at a cost, with us losing three players in each of the above positions to injury as Jamaal Lascelles (hamstring), Paul Dummett (hamstring?) and Joelinton (groin) limped off with what appeared to be new muscle injuries.
Matt Ritchie also appears to be the fourth player we've lost to injury over the past 48 hours. Eddie Howe revealed in his Friday morning presser that he would be assessed ahead of the game due to a problem with his knee, meaning his absence from the squad yesterday seemed pretty ominous.
So, with all of the above looking set to face spells on the sidelines, you would think our attempts to sign a few new centre-backs, another left-back and an imposing central midfielder will step up a notch as we approach the final week of the transfer window?
Here's what Howe's had to say on all injury front after the game, along with his comments on our performance on the whole, the standout players and the travelling Toon Army who sang from first minute to last at Elland Road:
Howe on injuries to Joelinton, Dummett and Lascelles:
"Joelinton has been suffering with a groin problem since I arrived. Today he succumbed to that which was a disappointment given the form he's been in."
"I'm not sure how serious [Dummett's injury is]. Fatigue may have played a part."
"With Jamaal, I think it's his hamstring because he went down awkwardly, so we'll have to assess that."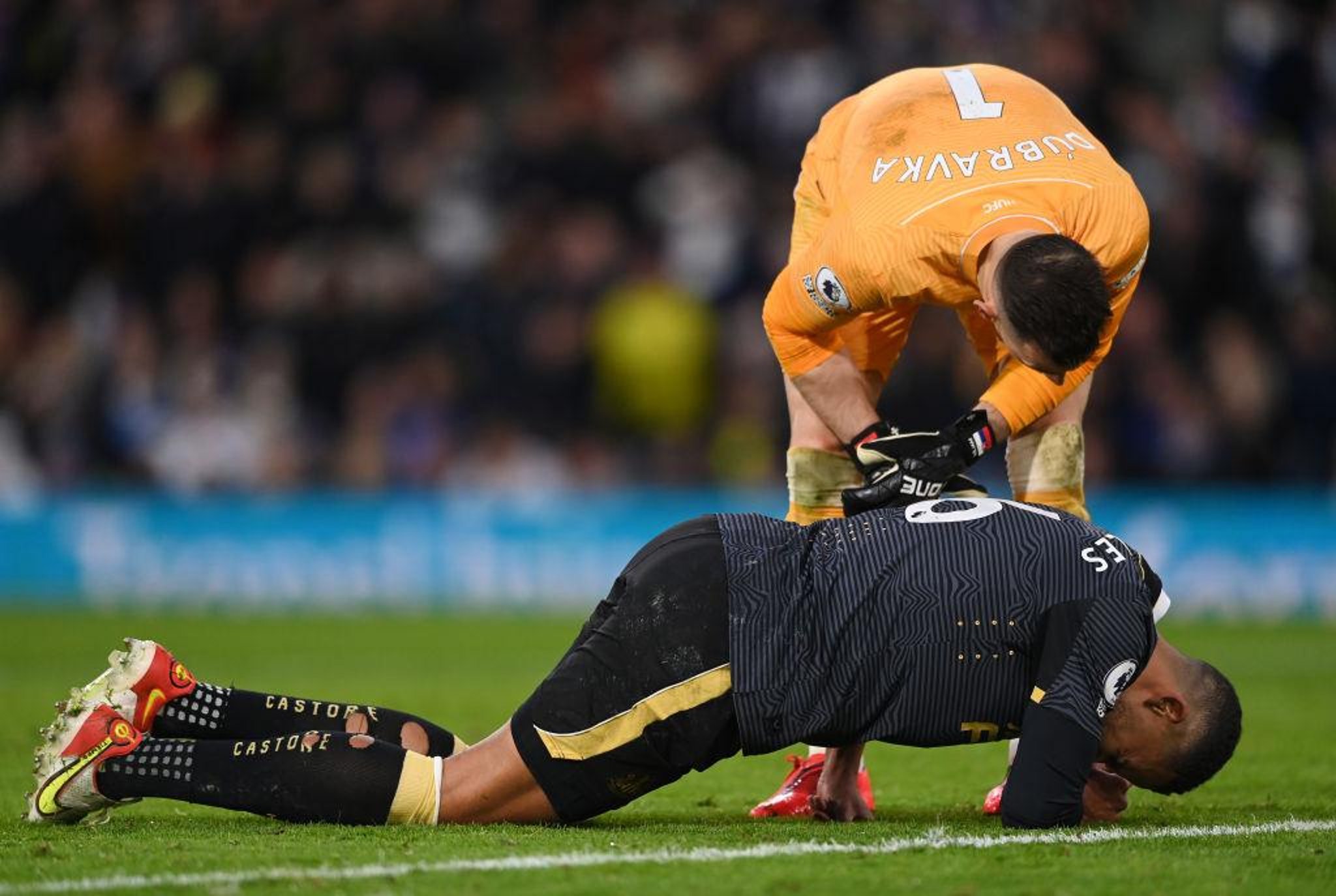 Howe's immediate reaction to the 1-0 win at Leeds:
"I thought to a man everybody really contributed to the win.
"An incredible intensity – it always is against Leeds.
"We had to be very good physically and we've ended up with a few injuries but it was a heroic effort in the end."
Howe on holding out for the win:
"Massively impressed with the players.
"That was a big test for us off the back of last week.
"The pleasing thing was that it wasn't backs to the wall – we weren't camped in our box.
"If anything we looked like the team that might score again."
Howe on Shelvey, Trippier and Wood:
"I'm really pleased with Jonjo Shelvey. He got his balance right in a very important role in the team,"
"Today was also about the power of recruitment – Trippier and Wood were outstanding today.
"That's the power when you get it right."
Howe on the travelling Newcastle fans:
"Right from early in the game they were brilliant.
"Leeds can be a hostile atmosphere but I cannot pay enough compliments to that support.
"It does make you think what could be if we could bring consistent success here."