The club have applied for planning permission from the City Council to get Alan Shearer's statue back within the boundaries of St. James Park. Quite right too as it's a disgrace that you know who had it moved outside of those limits.
We know Ashley and Shearer didn't get on and it seems Ashley adopted a 'look what I can do' attitude towards Shearer and the statue. Also renaming the Gallowgate end bar as well.
Shearer is, was and always will be a legend. Deservedly so. He came back to his boyhood Club, the one he always wanted to play for and lead to glory when he had other offers. Under Keegan and Sir Bobby he very nearly led us to the glory we all craved. It certainly wasn't for the lack of effort on his behalf.
No-one could have done more to bring us success and remember the two Cup Finals he took us too? Yes, in the finals he, like the rest of the team, was largely anonymous but those two semi-finals at Old Trafford were something else!
Here's some photos circulating online, suggesting Shearer's statute looks set to return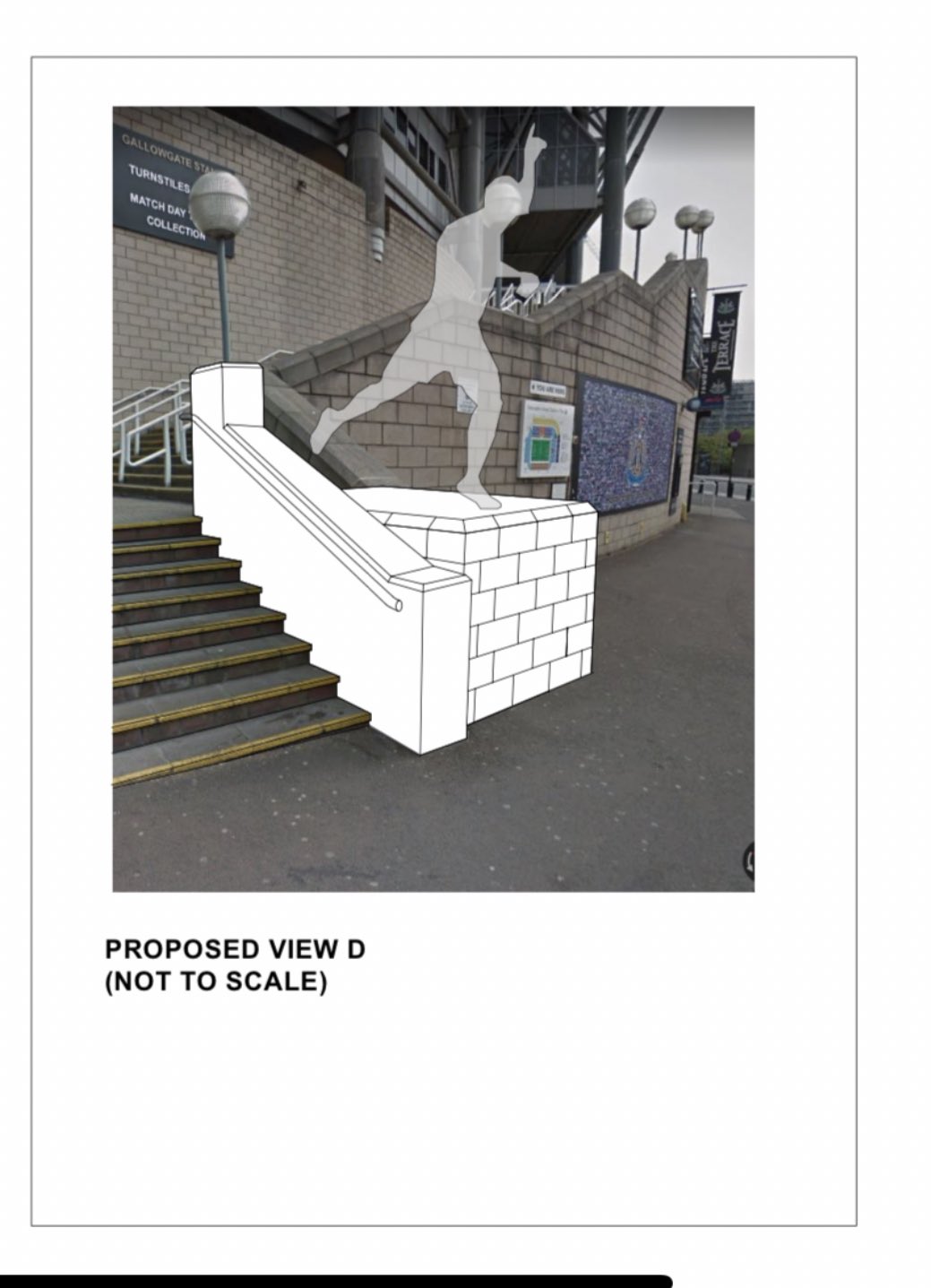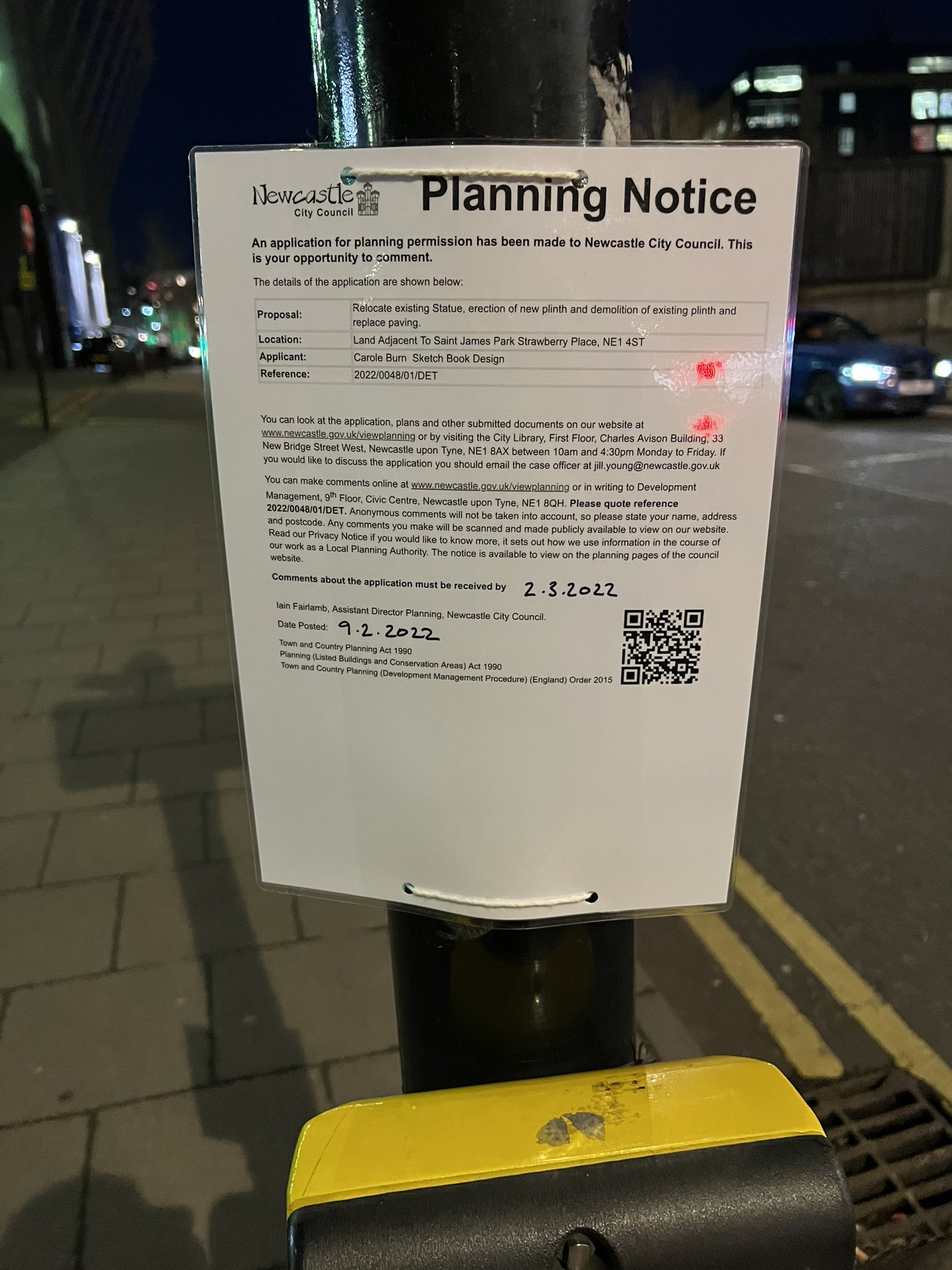 In truth I'm amazed that the City Council has even had to apply for planning permission! Surely no-one is going to object. In fact, the opposite I'd think and council workers will be queuing up to put the great man back in his rightful place.
If only it could be converted into a mobile statue and then we can put it upfront in each half!!! Some would say it could hardly do a worse job! But in all seriousness he deserves a place of honour on the grounds where he gave his all and was worshipped.
This new ownership is making great strides in giving us the Club we want and crave and really seem to get what those that pay their money and support NUFC are all about. Putting NUFC's record goal scorer into his rightful place would be another example of understanding our fanbase.