When Matt Targett signed on loan last month, many seemed content that there was no obligation to buy included in the deal, as the prevailing opinion was we'd be able to attract better should we stay up.
That may still be true, as we're likely to spend big this summer if preserve our Premier League status, however it would be impossible to ignore the Aston Villa loanee should he maintain the level of performance we've seen so far.
The left-back was rock solid in his debut against Everton, defending admirably in a 3-1 win, and he's now backed that up with another superb display at West Ham this weekend, keeping one of the Premier League's top performing winger's quiet in Jarrod Bowen.
Eddie Howe has already spoken highly of the 26-year-old, feeling he was "outstanding" on his debut and showed defending of the "highest level" just yesterday, giving the NUFC boss food for thought after just two games in a Newcastle United shirt.
With Aston Villa signing Lucas Digne on a £25m deal last month and Targett appearing to love life on Tyneside so far, this already looks like one to watch ahead of this summer's transfer window and an early deal we could look to secure should the former Southampton talent continue to impress.
Here's what Howe had to say about the NUFC loan star after each of his two appearances so far…
Howe on Targett's display vs West Ham: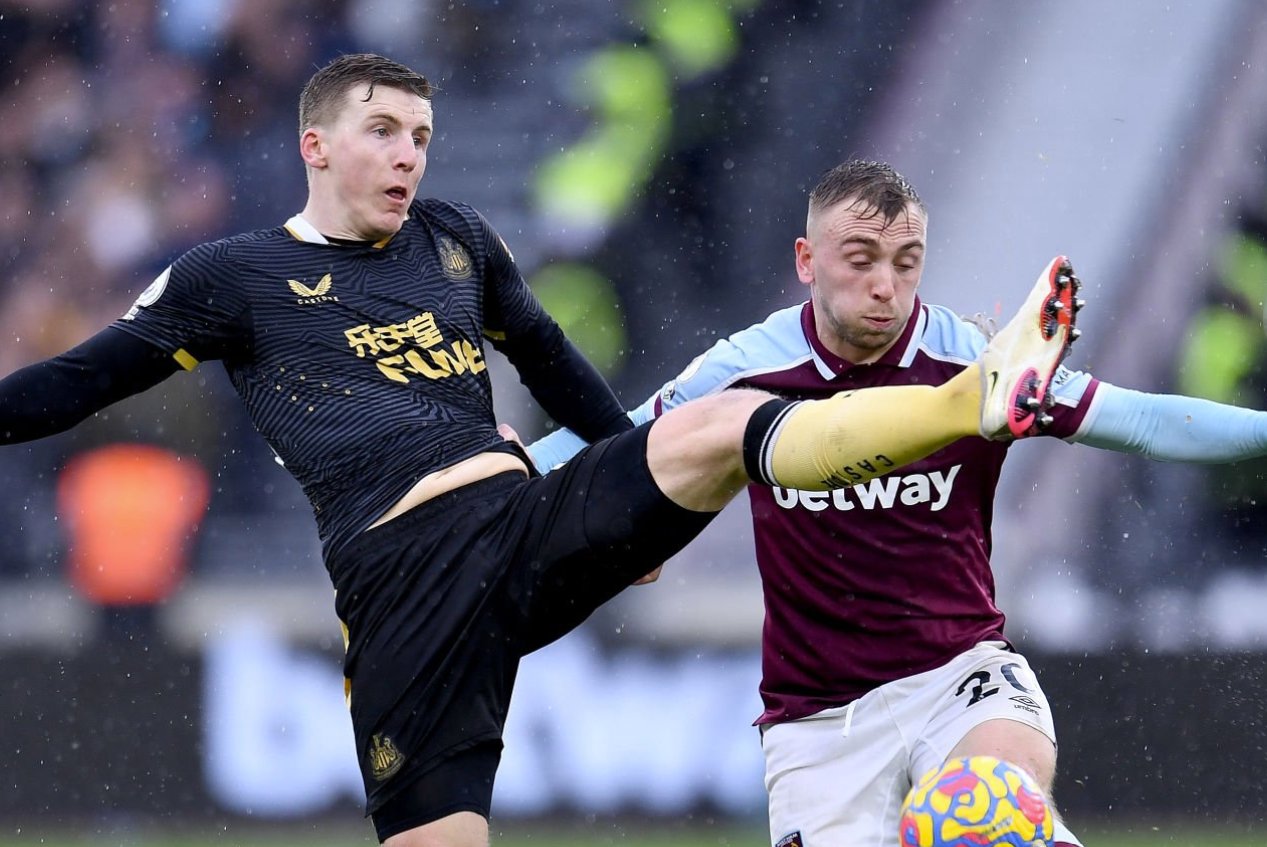 "I thought Matty was very, very good today.
"I think in the two performances he's given, he's been very, very confident, and slipped into the team very impressively. He used the ball well, I thought he attacked well.
"He put a lot of balls in the box, and just his general, all-round game, his defending was of the highest level, in my opinion."
Howe on Targett's debut display vs Everton:
"Matt, I thought, was excellent. Very, very strong performance.
"Outstanding. He's a very level-headed and calm person – he defended really, really well.
"The biggest compliment I can pay him is that it looked like he'd been part of that back four for a number of years.
"I thought his positioning was very good, his use of the ball was good. Very pleased him with."