Is it too early to speculate about the goalkeeping dilemma coming our way this summer?
If Darlow's stunning form and Dubravka's return haven't made things tough enough, the Club will have an even bigger set of decisions to make when the outstanding Freddie Woodman arrives back on Tyneside in a few months time.
The goalkeeping position form is probably the best overall it's ever been. It was good when we had Pav (R.I.P.) and Shaka. Maybe even better when we had Shay and Harps but has it ever been as good as it is right now?
We have Karl Darlow in the form of his life. Possibly even better than anyone could have imagined and it's certain and he won't want to be going back to a #2 after the way he's proven himself at Premier League level.
Martin Dubravka was by some distance our best player last season and a star man week in and week out. I can't see him hanging around either to be a #2 after the form he's shown since his arrival on Tyneside.
Then we have Freddie Woodman. A huge talent who is on the England scene and once again on fire out on loan with Swansea – where he's kept a ridiculous 12 clean sheets already this season!
I've said it before about Freddie and I'll say it again. He's a potential England senior keeper and has the ability and potential to be better than both Darlow and Dubravka.
Perhaps an unpopular opinion, but of the three he's actually the one I would like to see us hang on to most. I used to be a keeper myself and I think he's got the lot and could even do a job right now!
It's a situation that could be VERY tough to manage both in the coming months and in the summer when Woodman returns and we all know what the vast majority of us think about how a certain person manages the rest of the squad!
In all honesty, I don't think all three can exist at once at the Club. I don't think that Woodman won't be loaned out forever and Darlow/Dubravka will both want first-team football. To me all three are good enough to be #1.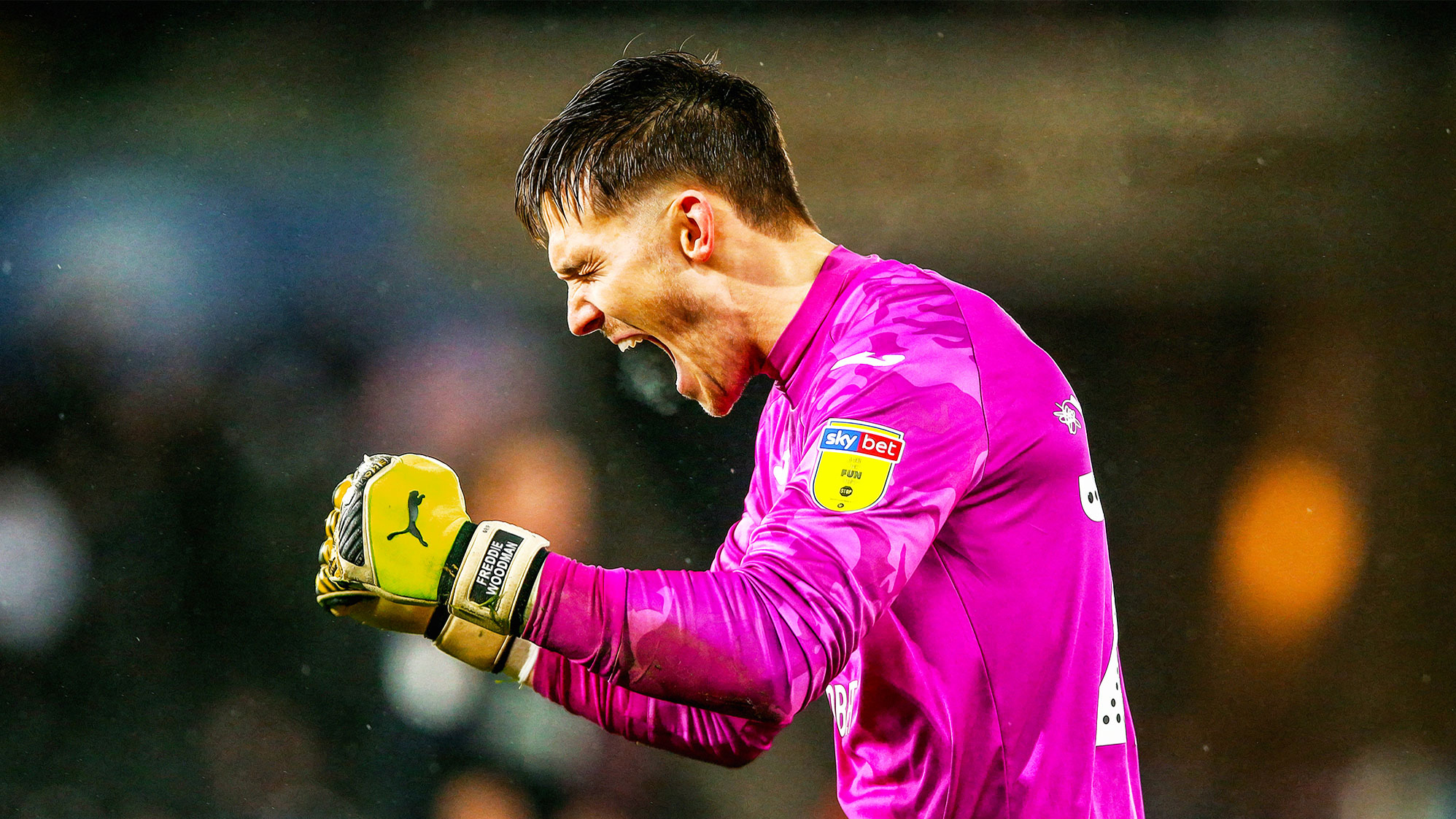 It's also worth noting that Swansea absolutely love Woodman They and countless others will be after him on a permanent deal this summer, especially if he's still behind Darlow/Dubravka.
What would I do? Possibly see who might fetch us the most money this summer given we'd be in very safe hands as long as two stay! What would I do right now? Well, this may be controversial but I'm a big believer in picking your best team and that means Dubravka for me.
It would be harsh, very harsh in fact on Darlow but I offer up this reason. Dubravka just seems to be more vocal and organises his defence better. He just doesn't seem to have to pull off as many wonder saves as Darlow but perhaps I'm wrong.
Plus, don't forget I haven't even mentioned Gillespie! Oh, I wish we were as strong in other areas as we are between the sticks!
Follow us on Twitter (@NUFCBlogcouk) and on Facebook HERE