Ryan Fraser's start to life at St James' Park has been broken up and a bit disappointing until recently, mainly due to the fact he's not been able to stay fit.
Thankfully, he's just started three games in a row for the first time since he signed and the stats suggest he's well on his way to rediscovering the form that saw him back a brilliant 15 assists across 2018/19.
As shared below by popular Twitter page The Other 14, Fraser has blown every other player outside the 'big six' out the water for chances created this week, with him laying on SEVEN for his toon teammates against Palace.
Considering he spent a THIRD of the game at right-back, this is some going from the Scot: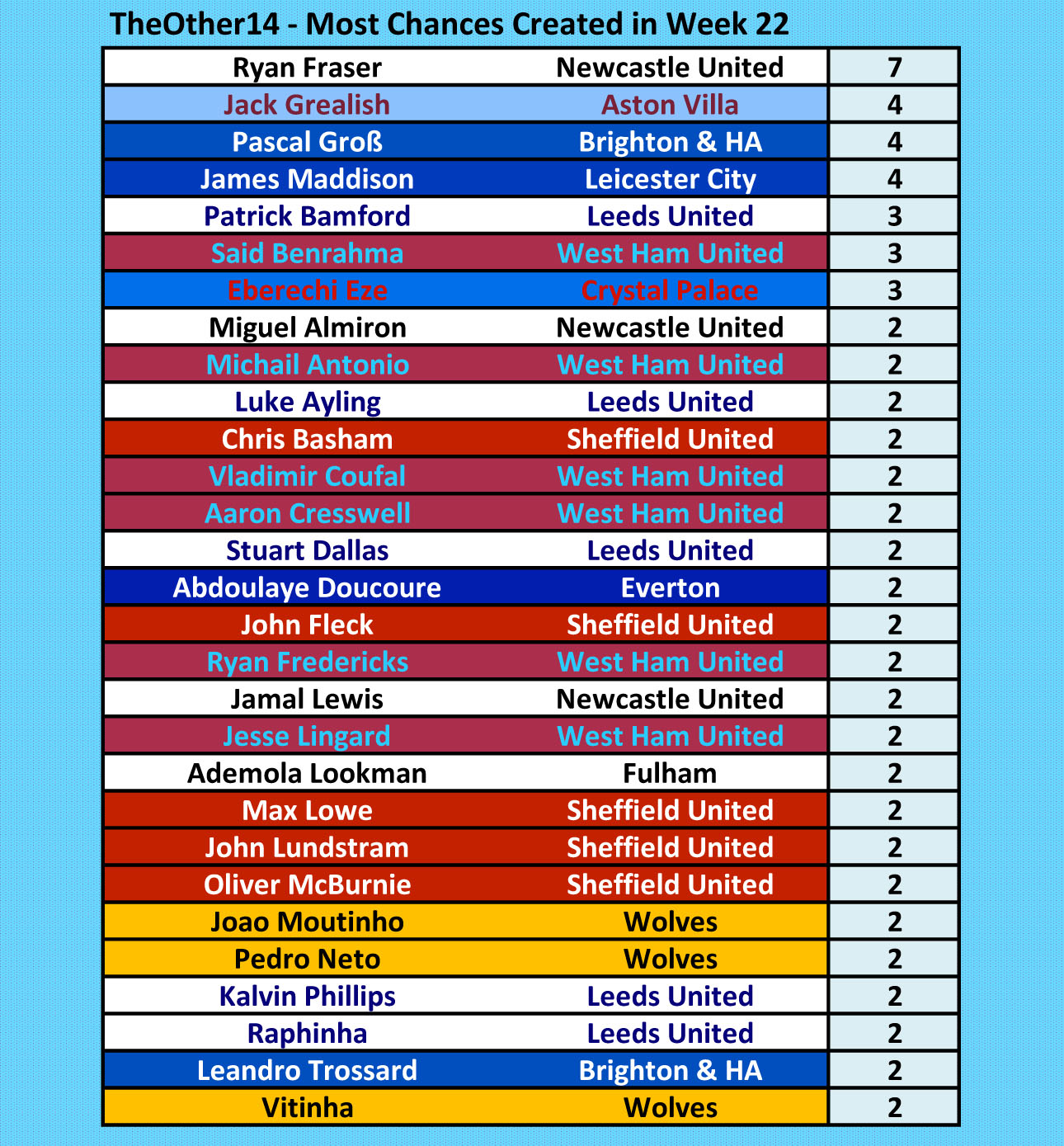 There'd been some talk of him being sacrificed on Saturday to allow for Allan Saint-Maximin's return – but these stats suggest he's the last player we want to be taking out of the team ahead of this weekend's clash with a Southampton side who've just lost 9-0 and been decimated by injuries.
The Other 14 have also shared a few other stats from Tuesday night's game that prove we have improved our play both in possession and in the offensive third – even if the Palace game fizzled out something rotten after a lively first half full of missed chances.
Passing accuracy much improved: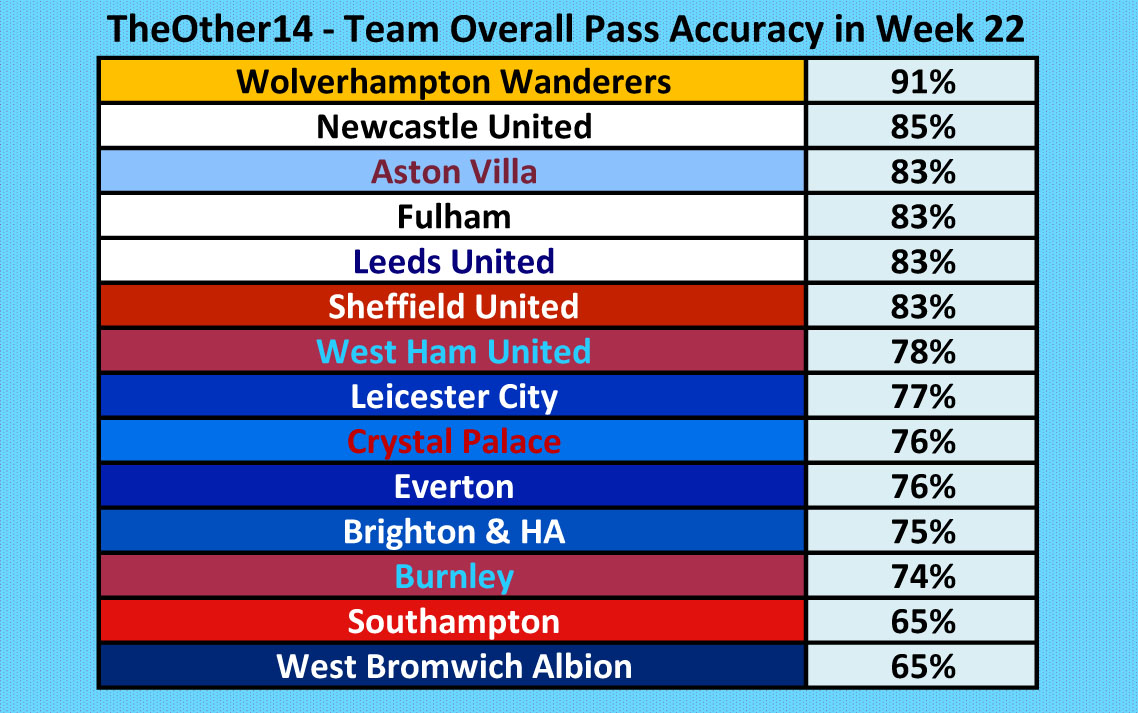 Miguel Almiron has come alive in his preferred position: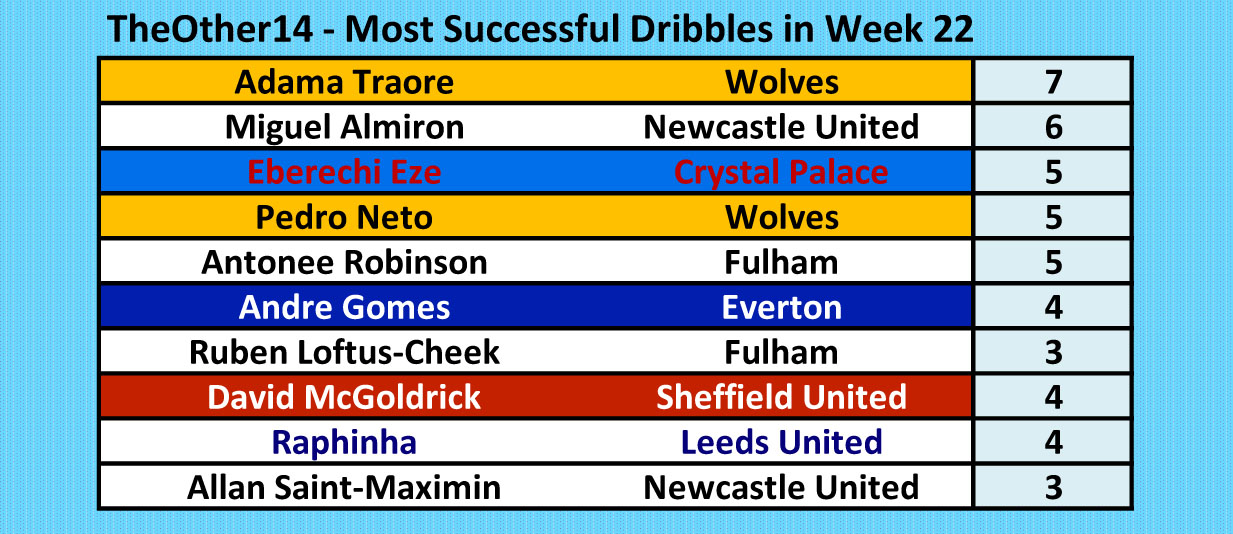 Isaac Hayden dominant in the air: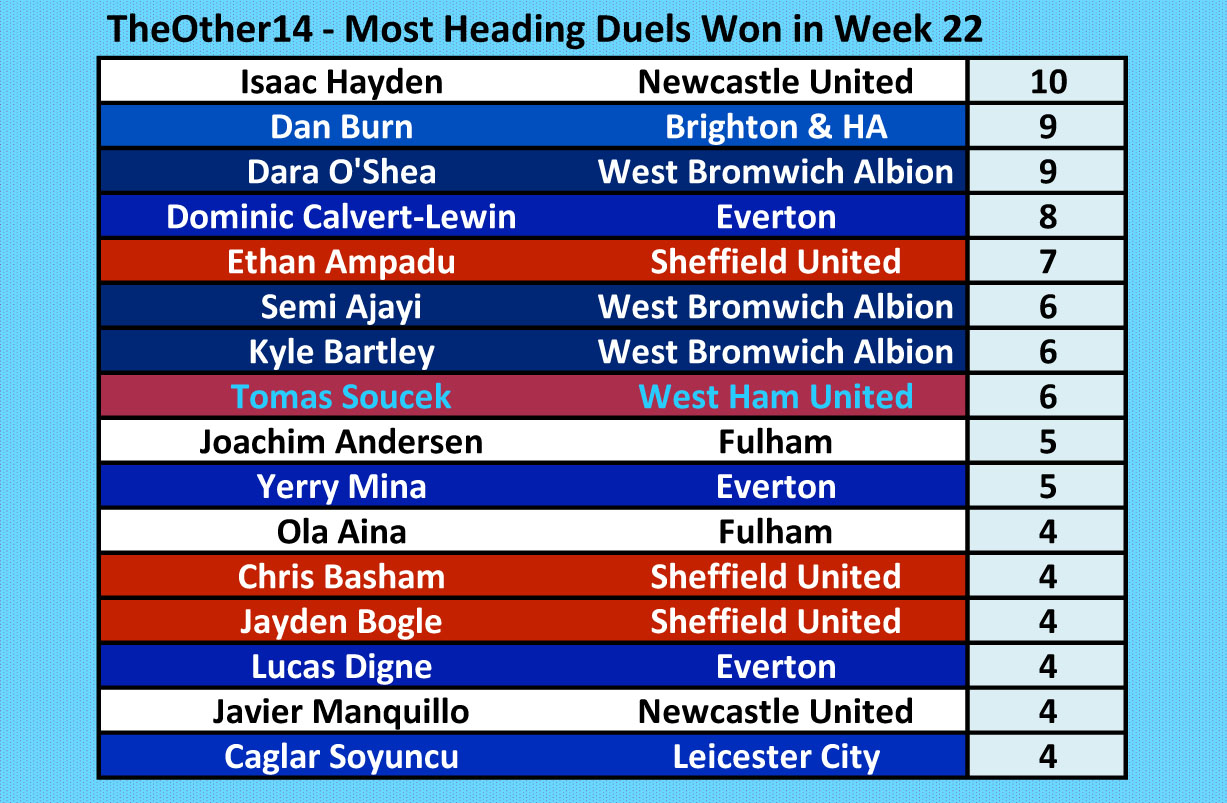 The Palace defeat was ultimately disastrous, but if we can iron out those defensive errors and take the chances we created on Saturday, I'm actually quietly confident we'll beat a battered and bruised Southampton side.
Follow us on Twitter (@NUFCBlogcouk) and on Facebook HERE