I am anti-Bruce. I don't think he's a good manager and I have laid out numerous reasons in the past for why I believe he should have never been given the job in the first place.
In my mind, for Bruce to be considered a long-term answer for our club, he would need make several reparations for the way he has conducted himself (especially with his treatment of fans), he would have to prove himself to be consistent with his approach to games, and he would have to fundamentally change his management style and record to suit a club that deserves to compete. I don't think he's capable of doing that and I therefore don't want to see him as our manager past this season.
However, it cannot be denied, that currently, Newcastle are performing in a way that we can be proud of. We have now seen three games in a row where Newcastle's style of play has been drastically different to the dross fed to us beforehand. As a team, we are attempting to play on the front foot and compete with teams to win matches. Our current play deserves praise.
I have theories and ideas on what has changed for Newcastle, like a lot of people, and I don't want to overly praise Steve Bruce for the upturn in form because I personally believe that his input has been minimal. But I have now changed my opinion on the idea that any old manager coming in would be a benefit in comparison to Bruce.
Whatever is happening with Bruce and Graeme Jones at the moment is working and we should just accept it as a short-term solution for hopefully avoiding relegation and then successfully being taken over.
If we were to survive this season and then finally escape the clutches of Mike Ashley, any feelings of complete hatred for Bruce would disperse and he would simply become that random substitute teacher we had who let the kids write on the desks and pretend to work when someone important peeped in.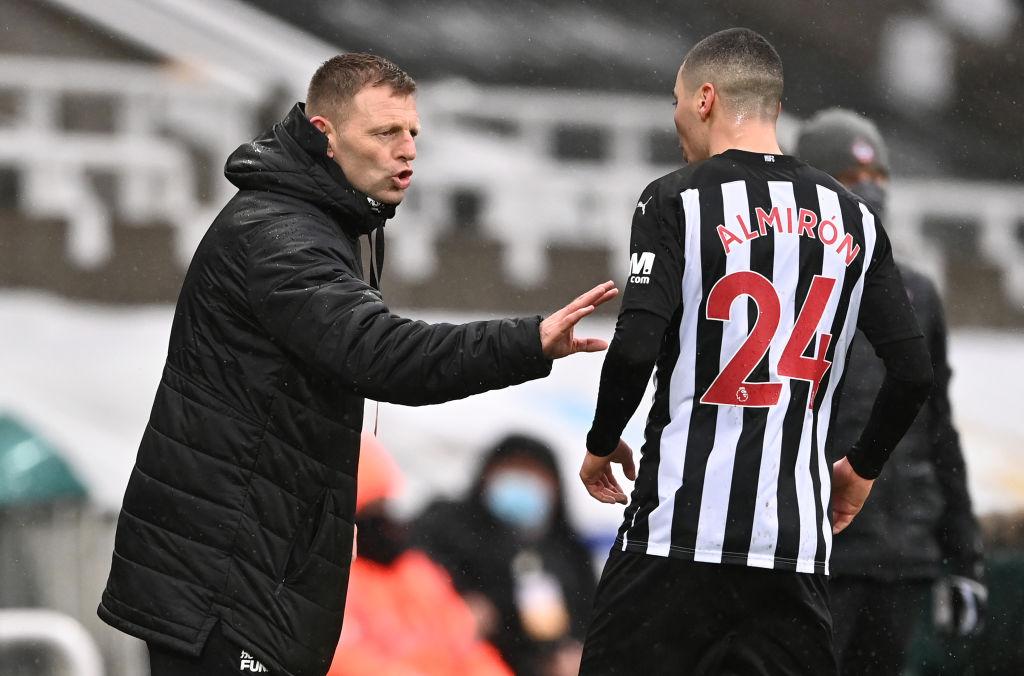 I think it has to be short-term because Bruce proved in the Crystal Palace match that his in game management is poor to a point that all team cohesion goes out of the window when he is panicking. If we had a calmer, more precise manager in charge for the Palace match then I'm sure we would have drawn the game in the very least.
If Eddie Howe were to come in now, then yes absolutely, I would kick Bruce. If our options were Hughes, Pearson or Pulis then no. We are not now in a desperate enough position to hire a different dinosaur manager to try and turn the tide of relegation.
The key from here on out is to be consistent with our approach to football. We must attack every game like we've attacked Everton, Palace and Southampton. Steve Bruce doesn't have the tactical nous to tweak formations and tactics in an acceptable manner for each and every game, so he needs to lean on and rely on the speed and skill of our forward players.
When we come to Chelsea and Manchester United then I expect us to play like we've been playing. If we lose then we lose, I'll accept it and I will appreciate the effort.
I would then expect us to carry on playing that way and, after playing five games in a consistent manner, I'd expect us to win more matches.
Looking at our remaining fixtures, there are games there I still expect to lose but, on the proviso that we maintain our current philosophy of play, there are a ton more games that I expect to win. Like Luke Skywalker with the force, Bruce simply needs to trust that his players have the ability to play.
Do I dare dream of a Steve Bruce managed team winning a few matches in a row? I don't think it's beyond the realms of possibility now.