A truly turgid 90 minutes of football – hardly a surprise when Steve Bruce and Sam Allardyce collide – yet pitiful when you consider what a win would have meant.
Injuries and 'bust-ups' aside, the total lack of urgency to go and get what would've been a huge three points against the most beatable side in the division was painful to watch.
Saying that, I imagine Steve Bruce will be 'delighted' with a clean sheet and draw that takes us four clear of the drop zone as things stand, with our uninspiring approach in this one stinking of the extremely low standards our manager and owner tend to set.
We played like a side who felt a draw would be a decent result – yet it will turn out to be an absolute disaster if Fulham get anything at Anfield or we fail to get a win from upcoming games against Villa (H) and Brighton (A).
The lack of quality on display was painful to watch when we knew the importance of three points. There wasn't a great deal between the two sides but that in itself is worrying when the side we were up against looked every bit a Championship side.
There could be no excuses going into the game. Yes we had injury issues of our own, but we were facing an unchanged West Brom side featuring 11 players who'd been asked to play three games in eight days – not to mention the fact they had an abysmal home record and the worst defence in the league by some distance. Sadly, we couldn't make the most of either.
The frustration before the game was Bruce's team selection. He didn't have a great amount to work with – Wilson, ASM and Almiron are all huge misses – but Hendrick's inclusion, no Gayle and sticking with Krafth when Manquillo was fit raised questions when the team sheets were announced.
The lack of pace in our side was a concern, however there was some hope Willock could thrive in a slightly more advanced role.
Our first big opening arrived six minutes in. Fraser found himself in space as we looked to counter and was put in down the left via a Hayden through ball. We had a man over on the far side in Joelinton and Willock arriving in the box, but Fraser's cut-back was intercepted and the chance gone – and it was a big one had we got it right!
A promising start and sign we could get in behind this slow Baggies back line, however we were then left with our hands on our heads just five minutes later. Again it was a counter attack, only this time it was Joelinton who was put in down the right. He had the pace and power to shrug off Townsend, but his attempt to give Fraser a tap in at the back post was cut out via some brilliant last ditch defending.
Some will slate the Brazilian for not shooting and yes it was another huge opportunity that failed to finish in the back of the net, however it was a whisker away from being a brilliant assist and certain goal.
West Brom then had a chance of their own, with a Townsend cross that wasn't closed down finding an unmarked Perreira in the box. Thankfully, their Brazilian didn't get a hold of his shot and struck straight at Dubravka. A let off for us and sloppy marking all around.
25 minutes in and it had quickly turned into the scrappy affair most were anticipating, with both sides struggling to stamp their authority on the game and build regular attacks – although a Bartley flick on from a long throw was thankfully blazed over by Diagne.
We then had a half chance of our own, with a Fraser corner straight from the training ground being cut-back to Shelvey. His shot was scuffed but could've easily gone past Johnstone after taking a late deflection.
Our early breaks on the counter were a promising sign early on, but the Baggies were now growing into the game and the side enjoying a bit more prolonged pressure as we edged closer to the half-time.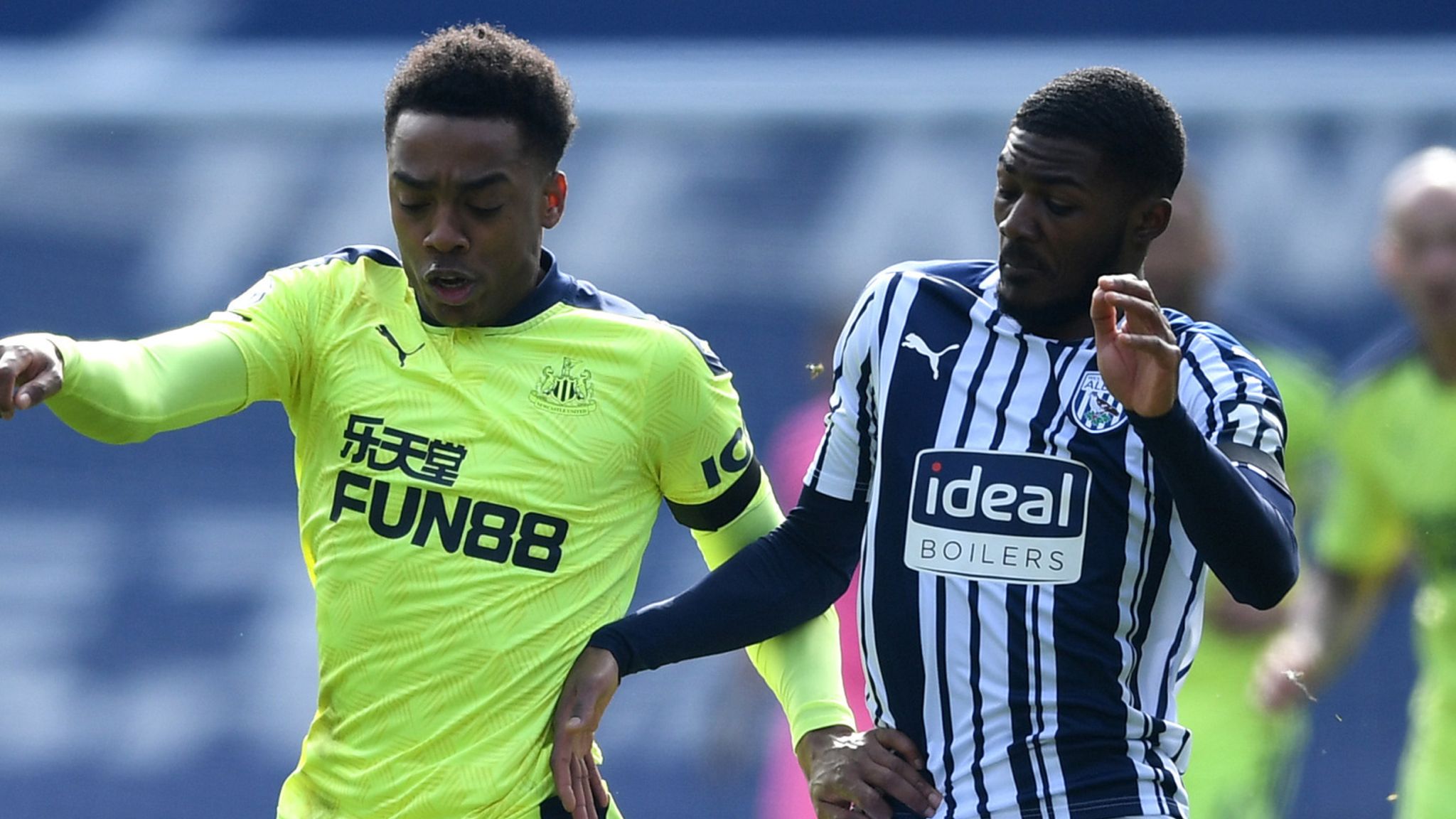 Willock was seeing less of the ball in that pocket between midfield and attack and those balls over the top to set Fraser or Joelinton free were few and far between. It was as if they'd worked out our only threat and we had no plan B.
The whistle went and both sides went in a the break at 0-0. Two early breaks aside (that ended with poor final ball), it was a classic Allardyce vs Bruce affair, with long balls and sloppy passing the order of the day.
Going into the second half, both teams must've surely known that a draw did little for either of us. The question was, who'd want it most?
Sadly, the final 45 started as the first finished, with a lack of quality or intensity on display from either side – until the home side picked it up and saw Phillips blaze over after another navy and white shirt was given too much space in the box. Like Perreira and Diagne's chances in the first half, it was another let off and lacklustre piece of defending.
That sparked Bruce into action, with Dwight Gayle stripped before the hour mark and set to come on against his former club. Hendrick made way after offering next to nothing for 55 minutes and Gayle's arrival saw him slot in between Fraser and Joelinton up top, with Willock moving to the right-hand side of a midfield three.
The change was a positive one but we continued to look desperate and aimless in our approach, with West Brom showing far more urgency and as they picked up the tempo both on and off the ball.
With a quarter of the game to go, we were almost looking like a side who'd be happy with a point in hope that Fulham would lose at Liverpool – meaning the gap would go from three to four.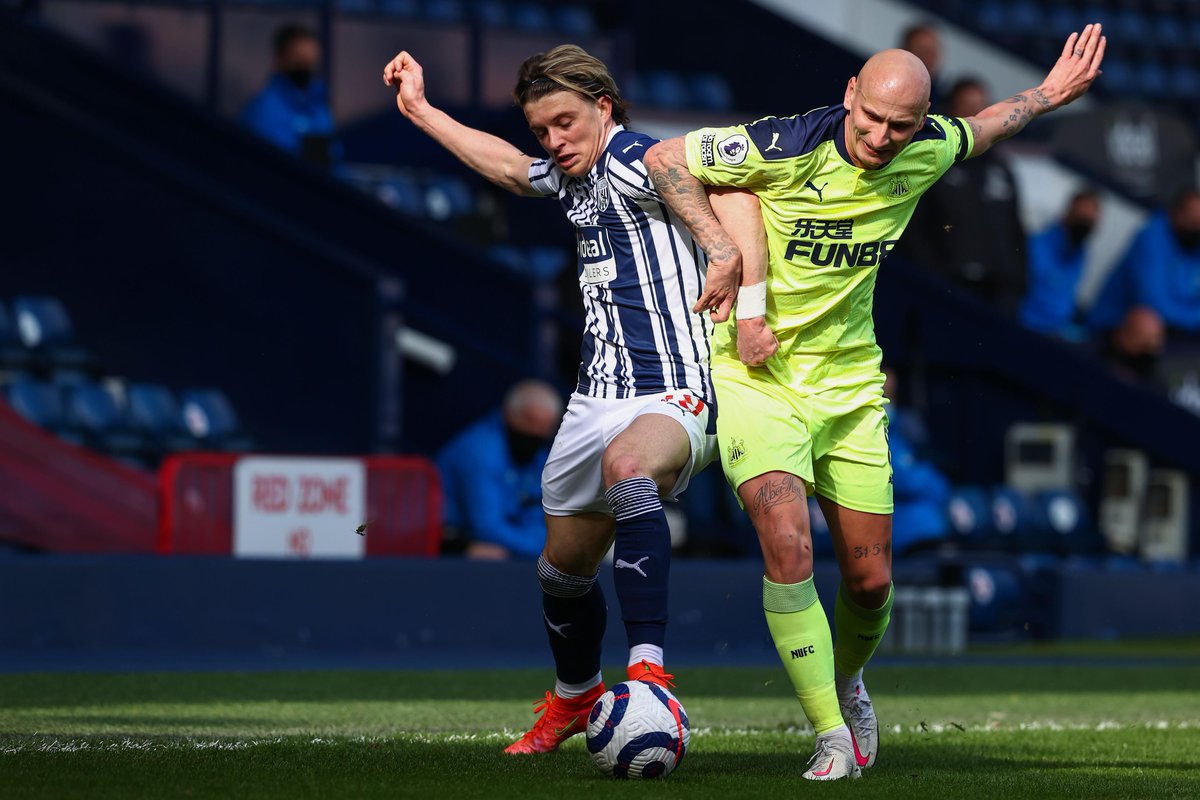 A chance then arrived at Joelinton's feet after a good driving run from Willock. The latter picked the wrong pass in truth, but our £40m man's left footed strike was weak and easily saved. In a game as turgid as this one, it had to go down as a very decent chance!
At this point we should've been ending the game stronger given we were facing a side who'd played three times in eight days, yet it was the hosts who were looking far more likely to grab a late winner – while we struggled to string two passes together and opted for hoof ball in a pathetic attempt to get all three points.
The full-time whistle went and it ended 0-0 – a result that does very little for our league position, yet enough to keep Bruce in a job you'd think.
Let's hope and pray Liverpool end their winless run at Anfield with a victory over Fulham – a result that is anything but a given based on their recent form and wholesale changes…