A few blogs ago I suggested Dylan Stephenson from the Under-23s was a one to watch after his superb season so far. Clearly a player with talent and hopefully one for the future, but it also appears we have another diamond in the rough a team further down.
Peter Ramage's Under-18 side were in action on Monday night and in front of over 1,200 fans qualified for the last 16 of the FA Youth Cup with a 3 – 2 win over Colchester United. The victory gives them a game away to Blackpool who knocked out Arsenal in their last game.
The goal that ultimately turned out to be the winner came on the hour mark from Michael Ndiweni; a player we may be hearing a lot more about if his recent form for NUFC is anything to go by!
Michael Ndiweni now has 12 goals in 13 games this season. The 18-year-old also ended 2020/21 with five goals and an assist in his last four games for our U18s, meaning he has 17 goals in his last 17 games.
Impressive stats indeed from a player beginning to get rave notices for his play and really starting to come to the attention of others. There's a saying that natural goal scorers are born not made and this kid is certainly looking the business at the moment, with him taking his latest goal superbly well at St James' Park on Monday.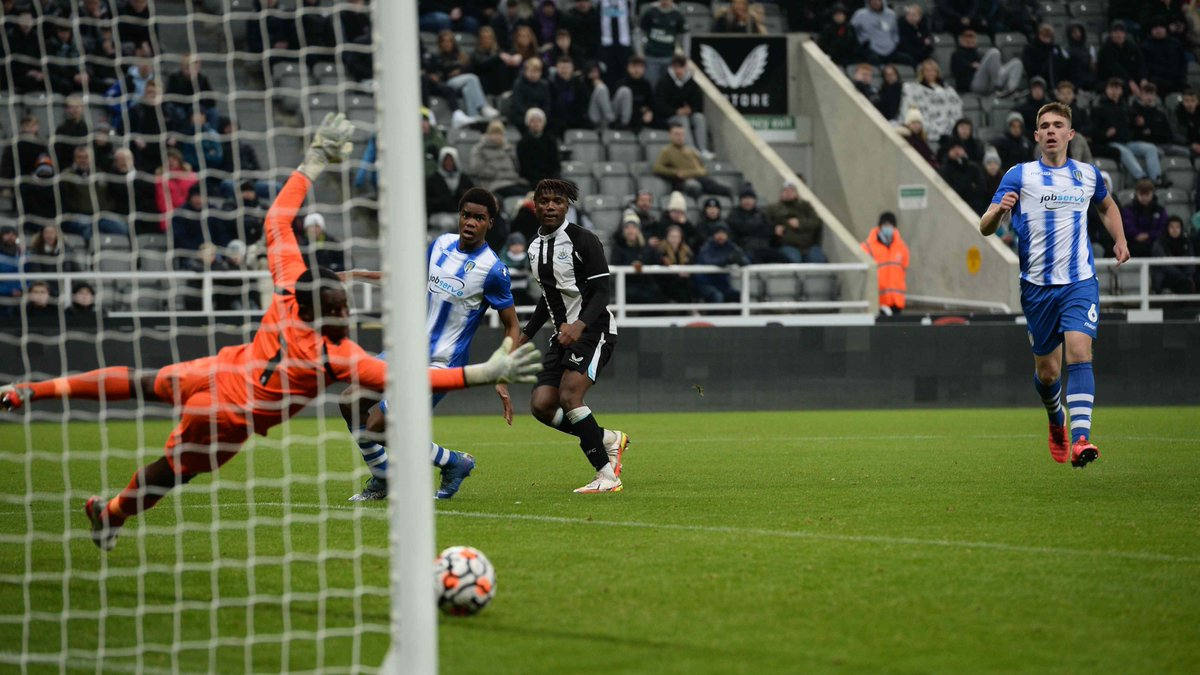 He may get swallowed-up when the wealth really kicks in at our beloved Club, but remember when Amanda and her husband turned up they were all about improving the Club from top to bottom.
That's why players like Michael Ndiweni are important, worth nurturing and guiding in the right way as they could well be the future.
He's eligible to play for either England or Zimbabwe and earned a spot in The Guardian's Next Generation 2020 which highlighted 20 of the best young talents at Premier League Clubs. So definitely one to watch and keep our fingers crossed for.
The young Magpies did give everyone a scare after racing into a three-goal lead on Monday, mind. A Bradley Chakawa own goal on 12 minutes had given them a half-time lead and Callum McNally doubled that just after the break. Then when Ndiweni struck it looked all over.
But Colchester, to their credit, came back well. Samson Tovide got them back in the game but T'aizo Marcel-Delaver's second came deep into injury time and too late to affect the result in the end.
So, the youngsters showed the seniors how to score goals and hold on to a lead to earn a trip to the Land of The Tower and Rock. Good luck boys and let's keep it rolling.
As for Ndiweni, let's hope he can continue to shine ahead of a potential step up to U23 football if he continues scoring as he has been.